A driver in West Yorkshire, UK, luckily escaped with only minor injuries after accidentally blowing up his car while in it, by trying to light a cigarette after spraying an excessive amount of air freshener.
Passers-by and residents on Fountain Street, in Halifax, were startled by a powerful explosion at around 3.30 p.m. on Saturday. Witnesses said the blast was "enormous", damaging the windows of several businesses and shaking up entire homes. People took to Twitter to report the blast minutes after it occurred, and while some indicated that it was a car explosion, no one new why it had blown up. Few could have guessed, really, as it's not every day that cars get blown up by excessive use of air freshener.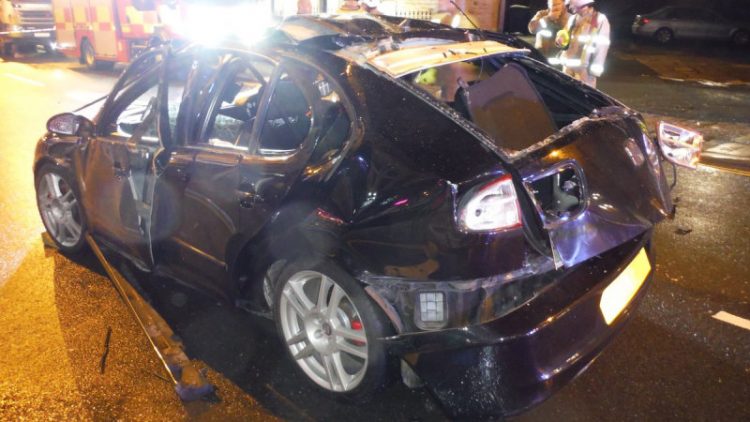 Photo: WEST YORKSHIRE FIRE AND RESCUE SERVICE
"The owner of a car parked on that street and had used an air freshener can but not ventilated his car before lighting his cigarette," West Yorkshire Police. "The fumes exploded and blew out his windscreen, along with some windows at nearby business premises. The owner fortunately sustained only minor injuries but this could have been worse."
Photos of the car show that the explosion was much worse than the police statement suggests. Not only are all the windows broken, but the metal on the doors looks deformed by the blast, the rear bumper is barely hanging on, the tail lights are all blown up and out of their sockets, and even the roof of the vehicle appears detached.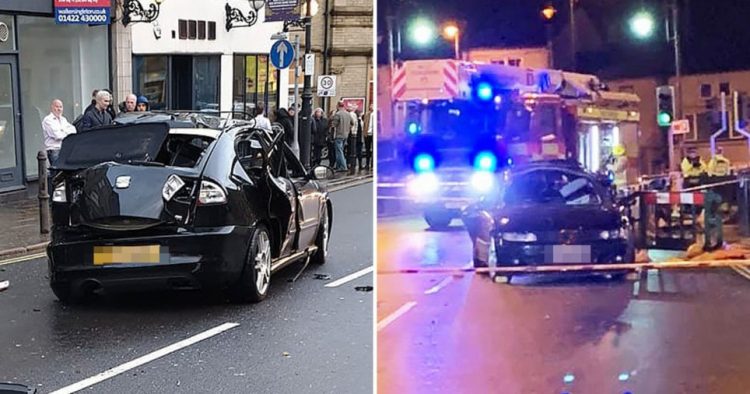 "We don't always see risk in everyday items but invariably they do exactly what is says on the tin," the fire service said on Twitter. "We have attended incidents of a similar nature before. Always read the labels."