Pawan Kumar, a 25-year-old Indian man from Uttar Pradesh, chopped off his index finger with a meat cleaver in desperation, after accidentally voting fro the wrong candidate in India's national election.
Kumar became an overnight sensation, first in India, and then globally, thanks to a viral video of him with a bandaged index finger after he reportedly cut part of it off as self-punishment for voting for the wrong candidate. The young Dalit told reporters that he wanted to cast his vote in favor of SP-BSP-RLD candidate Yogesh Sharma, but got confused by the party symbols, and ended up voting for the ruling Bahujan Samaj Party (BSP) instead. He couldn't live with his mistake and decided to chop off his finger in desperation.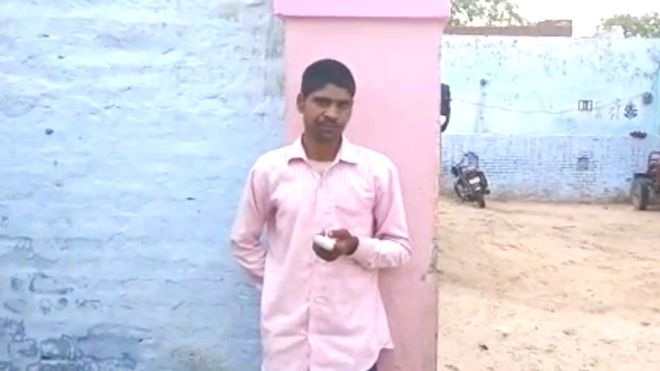 "I wanted to vote for the elephant, but I voted for the flower by mistake," 25-year-old Kumar can be heard saying in the video. "I went home and chopped off my finger with the cleaver."
The lotus is the symbol of the Bharatiya Janata Party while the elephant represents the political alliance fighting against Narendra Modi's party in Uttar Pradesh. Even though votes are cast electronically at polling stations across India, the index finger of every voter is marked with inedible ink, to make sure they don't vote again. Apparently, seeing his marked finger reminded Pawan of his mistake, so he decided to get rid of it.
"He was very happy that he was voting for the first time ever," Kumar' brother, Kailash Chandra, told AFP. "But once he realised his mistake, he was so distraught that he chopped off his inked finger. Every time he saw his ink-marked finger, he felt angry."
And to think most people don't even care enough about politics to even consider voting in elections…