A Japanese man who had always wanted to live as an animal managed to fulfill his dream thanks to a professional dog costume made by a company specializing in special effects and special modeling.
Ever wanted to live as an animal? No? Well, Japanese Twitter user 'Toco' had been thinking about it for a while, and he recently decided to follow his dream. He contacted special effects workshop Zeppet and asked them to build him an ultra-realistic dog costume that would conceal his human frame and allow him to live out his fantasy. They reportedly charged him about 2 million yen ($15,000) for it, but the end result was indeed pretty darn impressive.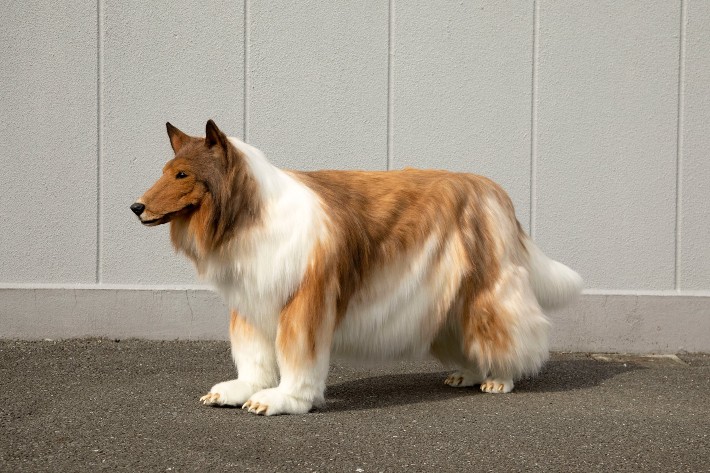 Photo: Zeppet Workshop
About a month ago, Toco introduced his canine alter-ego to the world both on his Twitter and on a brand new YouTube channel, announcing that he wanted to share his journey living as a dog with the world. He did it all while wearing a high-quality rough collie dog costume that the people at Zeppet claim was very tricky to make. Canine anatomy is very different from a human's, so they had to work hard to make Toco look like an actual dog.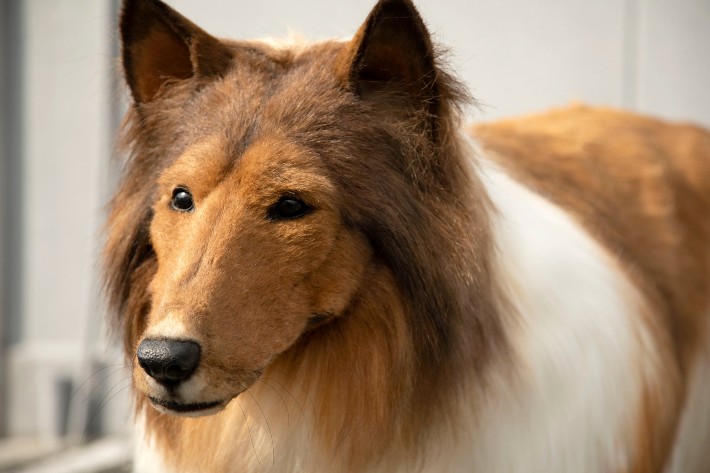 Photo: Zeppet Workshop
"We used photos of collies shot from different angles, enhanced the fluffiness of the coat to hide the shell of the costume as much as possible, and made the mouth open and close by itself," a Zeppet spokesperson said. "At present, our company's main customers are film and advertising companies; individual orders account for about 10% of the total."
The ultra-realistic rough collie was reportedly hand-crafted using synthetic fur, is fateful to the dog breed down to the tiniest details, and took 40 days to complete.
Taco's unusual story went viral in Japan late last month, and was even featured on national television shows, like NIPPON TV's 'Sôkai jôhô variety Sukkiri!!'. On social media, feedback has been inconclusive, with some people struggling to understand his desire to live as a dog, and others saying that, as long as he doesn't hurt anyone, what he does is solely his business.
"I felt it was a waste to wear it alone and be satisfied, so I posted a video," Taco said when asked why he started sharing photos and videos of himself wearing the dog costume. "I didn't expect it to have such an impact, though."
When asked why he wanted to live as an animal, Taco said that it was 'difficult' to answer.