Photos of a young topless man wrapped in plastic foil and tied to a tree in Hanoi for allegedly failing to pay for his tattoos have been doing the rounds on Vietnamese social media.
It's winter in Vietnam right now, with temperatures dropping under 10 degrees Celsius, so seeing topless men on the streets isn't what you would call normal, especially ones wrapped tightly in plastic foil and tied to trees. And yet this was the sight some in Hanoi were treated to last week – a young shirtless man wearing a bike helmet, wrapped in see-through plastic and tied to a tree, with a sign that read "I hate paying for tattoos". Photos of the man were posted online, and quickly went viral.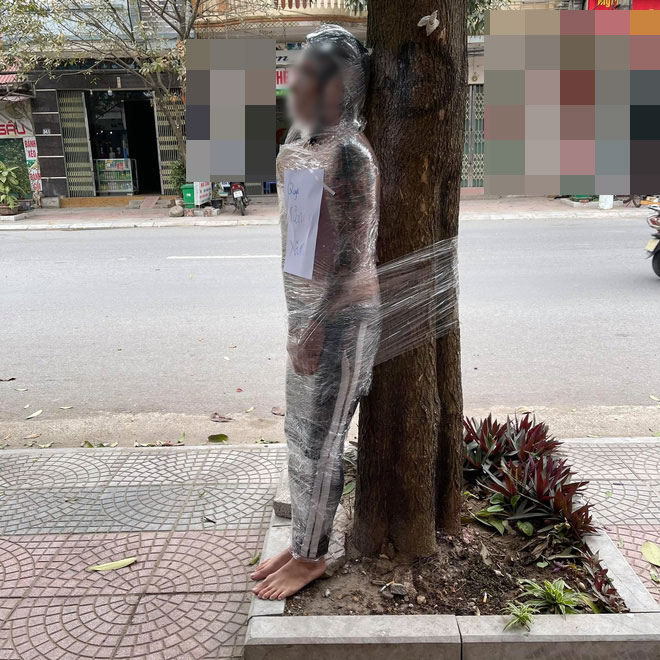 At first people thought it was some sort of joke made among friends, or a stunt pulled by a tattoo artist to get some free publicity, but there was no watermark or social media handle associated with them. Before long, a man referred to as "NQT", who claimed to be the tattoo artist responsible for the incident, came forward.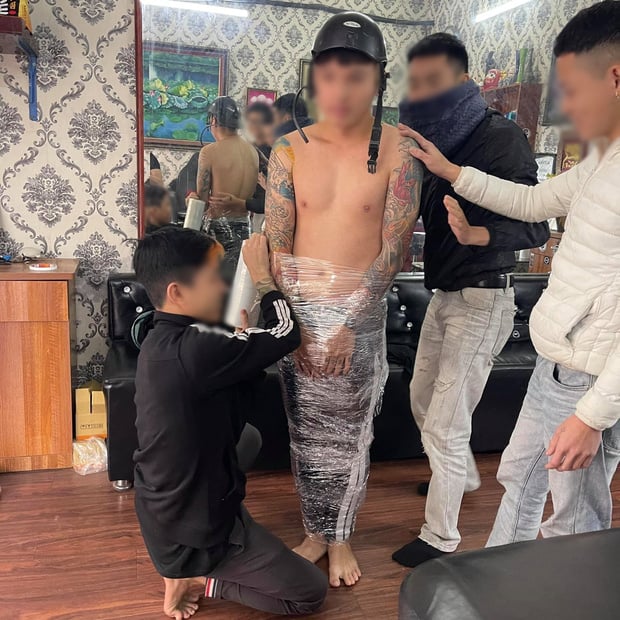 In a social media post, the tattoo parlor owner explained that the young man in the photos had indeed come in for some ink work, but when it was time to pay, he only settled part of the bill and never came back to pay the rest. Apparently, the tattoo artist's entourage managed to get a hold of him, brought him to the shop and decided to teach him a lesson.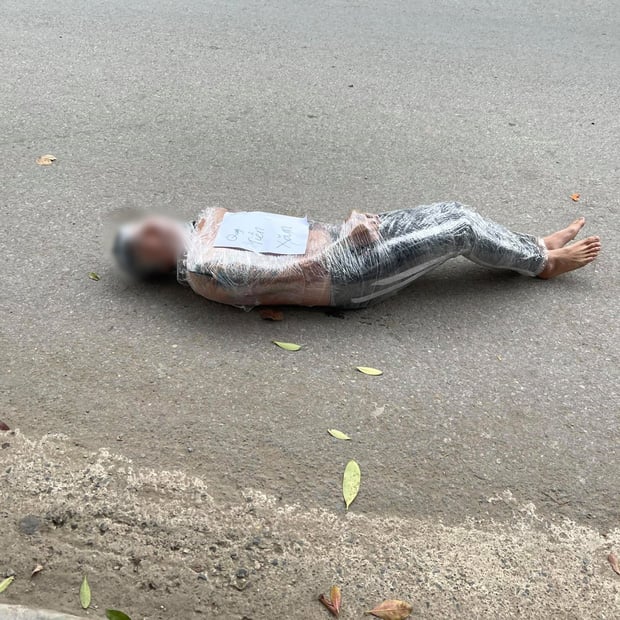 "This young man had tattoo work done on his arms, but was a few million dong short," Mr. T. said. "After that, this guy did not return to pay, and avoided me until today. So we decided to strip him of his clothes, wrap him in plastic, and tie him to a tree outside, as punishment."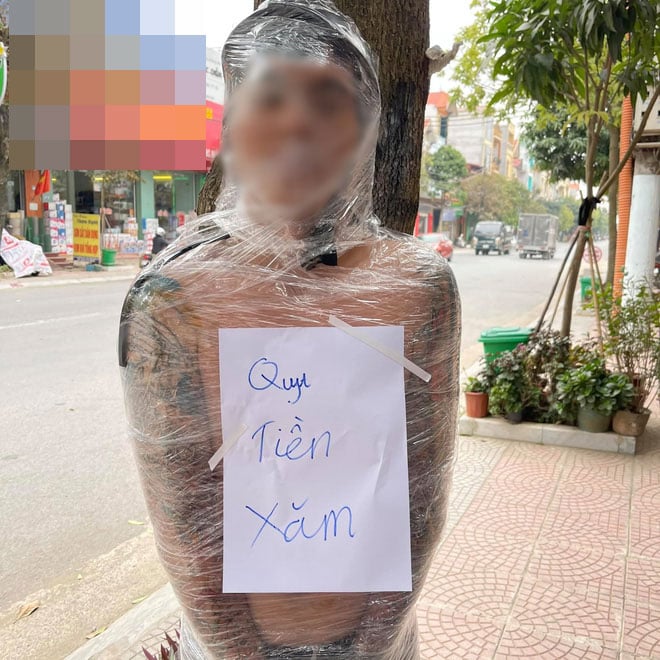 It's not clear exactly how long the young mad had to endure the cold weather and the bewildered stares of passers-by, but the tattoo shop owner claims that he took pity on him and decided to release him eventually. "He did not have the money to pay, but I forgave him," Mr. T said.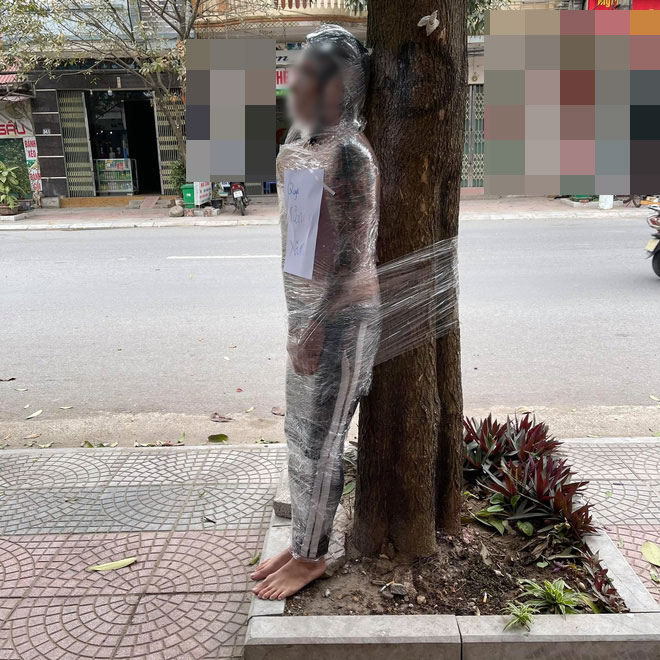 We've seen people stripped and tied in public places before, but for more serious "offences" like snitching, not skipping a bill. So far, police have yet to get involved in this case.