A 20-year-old man in Paraguay recently gave his family and friends the shock of their lives when he returned home after three days to find them all grieving over what was supposed to be his dead body.
Juan Ramón Alfonso Penayo, from the village of Santa Teresa, close to Paraguay's border with Brazil, had last been seen leaving his house last Thursday. He had told no one where he was going, and after failing to get in touch with him, Juan's family reported his disappearance. As fate would have it, soon after contacting the authorities, the man's family received news that a charred body had been found in the vicinity of Santa Teresa, and they were asked to come to the morgue and identify it.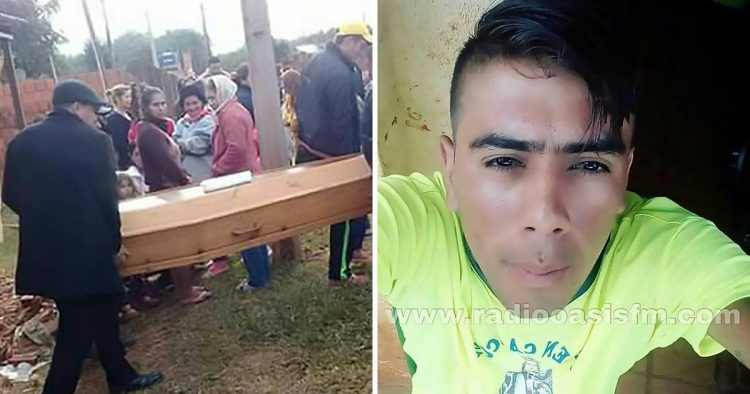 The 700 kilometer land border between Paraguay and Brazil is disputed by several drug-trafficking gangs, and when Juan Ramón Alfonso Penayo's family got news of the burned remains, they feared the worst. They traveled to the nearby city of Pedro Juan Caballero to identify it, and even though the body turned out to be too disfigured, they just assumed it was Juan.
Penayo's relatives took the charred remains back to their village where they began preparing for the funeral. As per tradition, they held a wake in Juan Ramon's home, where locals came to pay their respects. Three days after the 20-year-old's disappearance, Juan walked into his house as if nothing had happened, only to find his loved one gathered around a casket. It was quite the reunion…
Police officer Carlos Ayala told Perfil that the burned body has been taken back to the morgue, but it has yet to be claimed by anyone. As for Juan Ramón Alfonso Penayo, it's not clear why he was away for three days, without getting in touch with his family, but they're just glad to have him home safe and sound.