A thoughtful husband in Singapore recently ended up fighting to save his marriage after buying three Pokemon plush toys as a surprise for his wife, a big Pokemon Go fan.
The poor guy, known only by his handle – featherlit – on online marketplace Carousell, posted an ad on October 12, pleading with people to get three Snorlax plushies off his hands and help him save his marriage. In the item description section, he wrote how he decided to buy the adorable plush toys for his wife, as she was always talking about how "cute and dumb" the Pokemon character looked. So without giving the much thought, he went online and ordered three plush Snorlax figures.
Featherlit was expecting to receive miniature versions of the Pokemon that they could set on the living-room coffee table as decorations, but to his great surprise, the three Snorlaxes tuned out to be life-sized, with each one measuring around 1.5 meters tall. But that was nothing compared to the shock he got when his wife flew into a rage, after seeing most of their living space taken up by the huge plush toys. He was forced to put them up for sale, after the spouse threatened "to move back to her mom's home" if he didn't get rid of them.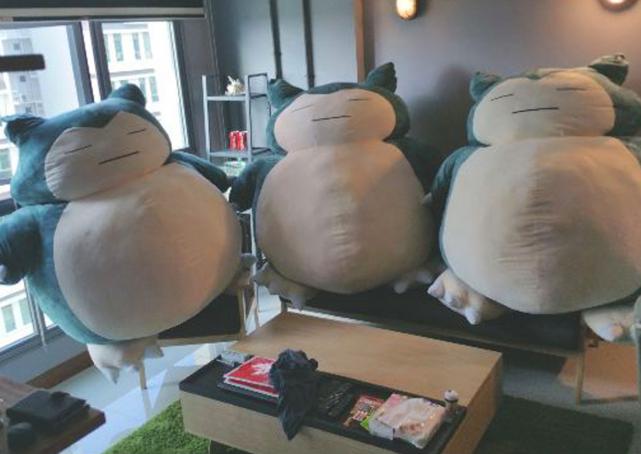 "Please please…guys…buy them away before she divorces me…I will be glad to transport it to your place," the man implored in his Carousell ad. Luckily, the internet is always willing to help.
"In order to salvage your (sic) marriage and your (sic) willingness to let go at an (sic) unacceptable price, I sacrifice myself and my room for u. Bro," one user replied. "If nobody is buying from you and your wife is one foot out of the door, I am willing to give up half my room space for one of these," another posted.
Although it's not clear how much featherlit paid for the three giant Snorlax toys, his asking price for each of them was 250 Singapore dollars ($180). That sounds insanely expensive, but I hear Singapore is not the cheapest country in the world to live in.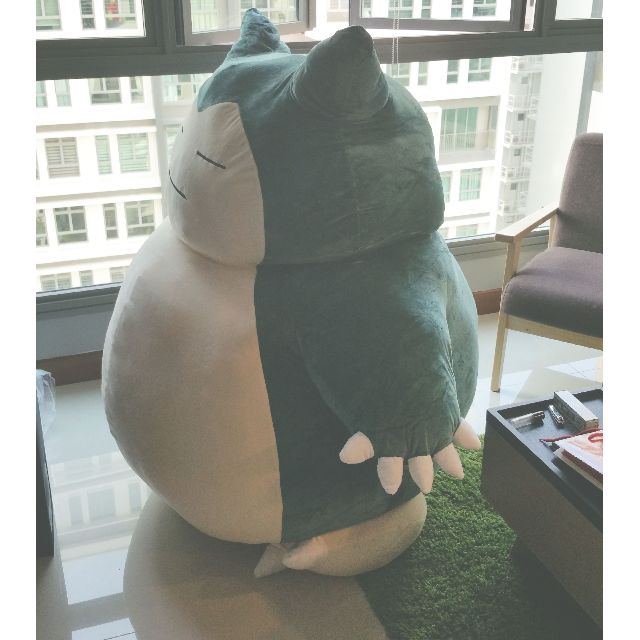 In an update to his original ad, the desperate husband announced that all three inconvenient had been sold. "Hey guys, snorlax has been sold…thanks everyone!" he wrote.
Moral of the story: guys, the next time you want to do something nice for your wives, don't! It will probably blow up in your face.
via Asia One