Celebrity lookalikes are nothing new, but it's rare to find one that resembles the original as closely as Brazilian Priscilla Beatrice resembles pop icon Rihanna.
Priscilla Beatrice may not be Rihanna's only lookalike, but she's definitely the most famous one. With over 450,000 followers on Instagram and 2.4 million followers on TikTok, you could say she is a social media sensation in her own right. She has made a name for herself impersonating the Barbadian superstar both online and in various cities around the world, with fans of Rihanna flocking to get an autograph or have their picture taken with her. And who could blame them? The resemblance is so uncanny, you'd be tempted to think she was Rihanna's identical twin sister.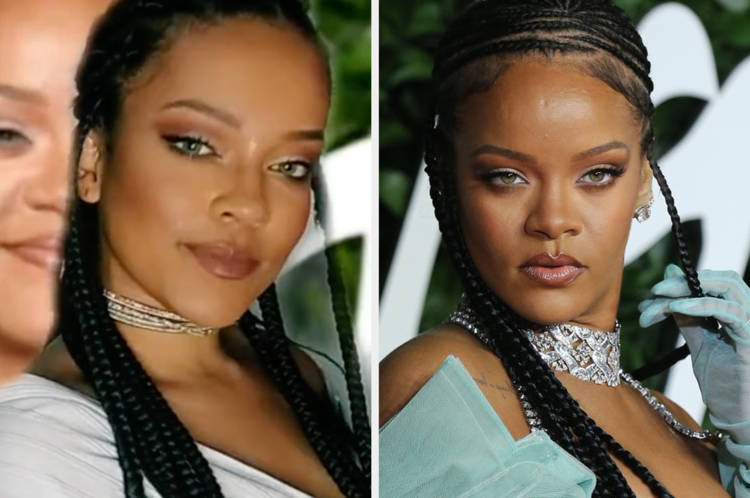 Beatrice's resemblance to Rihanna has landed her appearances on national television in her native country of Brazil, and she even attracted the attention of the artist she has been imitating. "Where the album sis? #R9" Rihanna herself commented on one of her doppleganger's clips.
View this post on Instagram
Priscilla Beatrice first went viral online for her uncanny resemblance to Rihanna in 2020, when The Shade Room shared one of her clips imitating the idol, and her popularity has been growing ever since.
View this post on Instagram
Although it's easy to attribute Beatrice's success solely to chance, in reality, the influencer put in a lot of work, studying Rihanna's makeup, style and mannerisms in order to perfectly emulate her. Putting on makeup for a shoot can take the 29-year-old over an hour, and that's with the help of her team, otherwise it would take even longer.
View this post on Instagram
The Brazilian said she started her career as an impersonator after her friends kept telling her that she looked like Rihanna. She started focusing on imitating the pop star, and before long, people took notice and her online profiles started blowing up. Today, she is able to make a living as an online influencer.
View this post on Instagram
View this post on Instagram
View this post on Instagram
View this post on Instagram
View this post on Instagram