Named after the Nordic god of Thunder, Mount Thor is the world's tallest vertical rockface, which also makes it one of the most difficult rock formations to climb.
A part of the Auyuittuq National Park, on northern Canada's remote Baffin Island, Mount Thor isn't the park's tallest peak, but it is definitely the most intimidating, especially when viewed from the west. It's a 4,101-foot rock face, which makes it the longest vertical drop on the planet. But really, Mount Thor is steeper than vertical, as it is 105 degrees, making it more of an overhang. Many have tried scaling this monster overt he years, but dozens of rock climbers failed, until an American finally reached the summit in 1985, at the end of a grueling 33-day climb.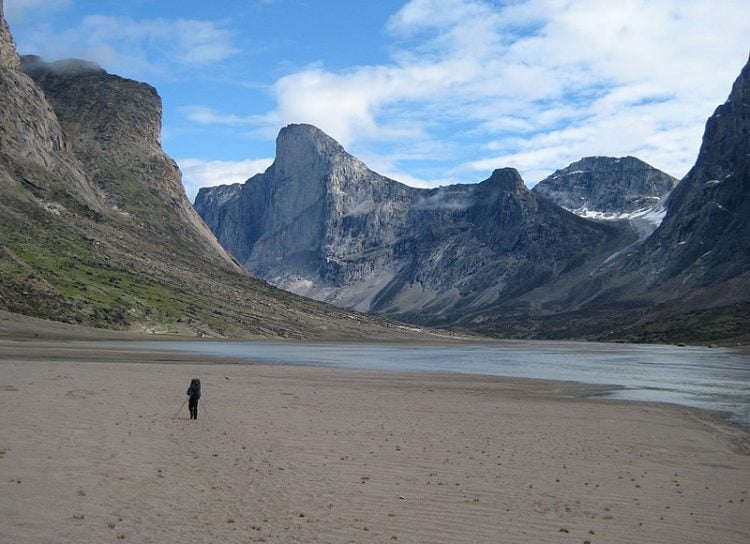 Photo: Paul Gierszewski/Wikimedia Commons
Donald Morton and Lyman Spitzer were the first to reach the top of Mount Thor, in 1965, but they went up the easy route, on the east side. The west face took another two decades and over 30 failed attempts to conquer. A four-man American team ascended the steep west side of Mount Thor for the first time in 1985, facing a risk of low supplies, falling rocks and other dangers in the course of doing so. The historic climb took over 33 days.
View this post on Instagram
Mount Thor is widely regarded as one of the toughest rockfaces to climb, not only because of its steepness, but also due to the fact that it's made of granite, a hard and slippery material, and the lack of foot holds and notches.
View this post on Instagram
Even though Auyuittuq Park has a unique jumping ban, because of the difficulty of medical intervention in the remote area, Mount Thor is very popular among BASE jumpers. Throwing yourself from the top of the world's tallest vertical rockface is apparently worth the risk of getting prosecuted.
View this post on Instagram
In case you're wondering how tall the 4,101ft Mount Thor actually is, imagine three Empire State Buildings stacked on top of each other.
I wonder if anyone would ever try scaling Mount Thor with no hands. Oh yeah, hands-free rock climbing is a thing.