Maid cafes have been a big part of Japanese pop culture for a while now, but the maid phenomenon is transitioning into other areas as well. For example, a new gym near Tokyo's famous Akihabara district offers patrons the chance to work out while assisted by beautiful trainers wearing maid costumes.
Can you imagine pumping some iron with a cute maid spotting you and cheering you on? Well, apparently a lot of Japanese guys can and they're loving the idea. So much so that they've helped successfully crowdfund the MID GYM project thought up by a couple of young Japanese entrepreneurs. With more than a month to go to the deadline, the campaign to make the unique maid gym a reality has already met its 700,000 yen goal, on Japanese crowdfunding site CampFire. It's not clear exactly when the Mid Gym will open its gates, but it's definitely coming soon.
Details about the upcoming MAID GYM are yet to be revealed, but we already know it's not going to be one of those big, crowded places most of us are used to. RocketNews24 reports that this will a more intimate gym, with the number of customers at one time limited to three, each with their very own maid trainer. While a young girl wearing a Victorian maid outfit doesn't exactly scream fitness knowledge, the unusual-looking trainers will apparently know all about using the various exercise machines and instruct patrons on how to best achieve their goals. Plus, they'll be offering verbal encouragement like "Don't worry, you won't fall as long as I've got you," or "Excellent work, master! You're getting stronger every day," as well as spot their "masters" as they bench press.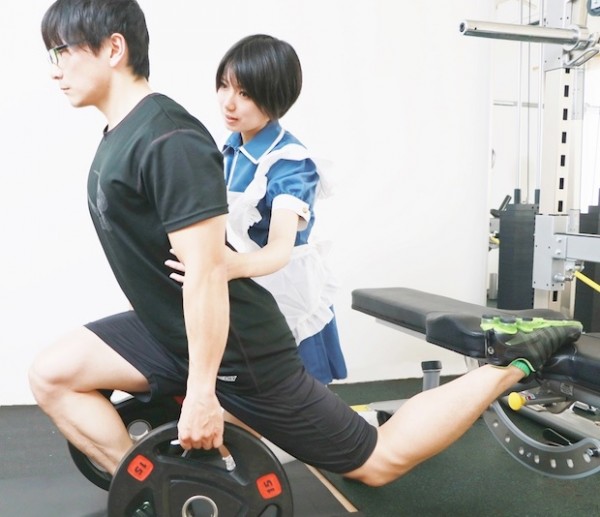 But since clients are guaranteed to enjoy the maids' undivided attention, they are expected to pay a premium for this unique service. According to Japan Trends, a 50-minute training session is expected to cost ¥7,500 ($66), which includes a drink, but maid fans also have to pay a mandatory membership fee of ¥10,000 ($89) before their first session. It won't be the cheapest, but certainly not the most expensive gym in Tokyo, either.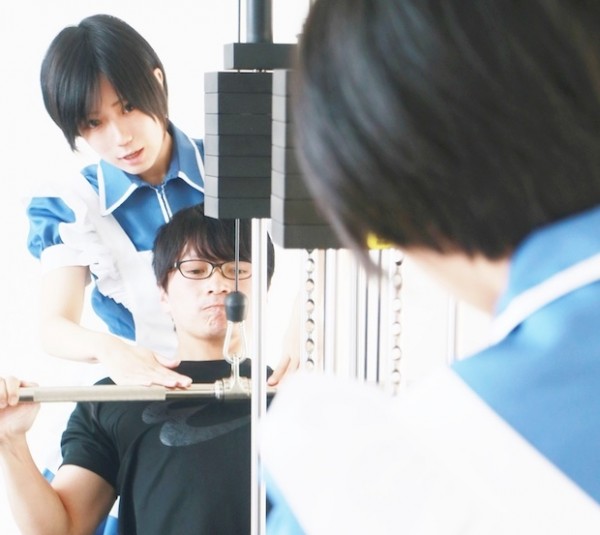 MAID GYM already has a Facebook page, so if you want to know when this place finally opens, I suggest you keep an eye on it. Ok, master?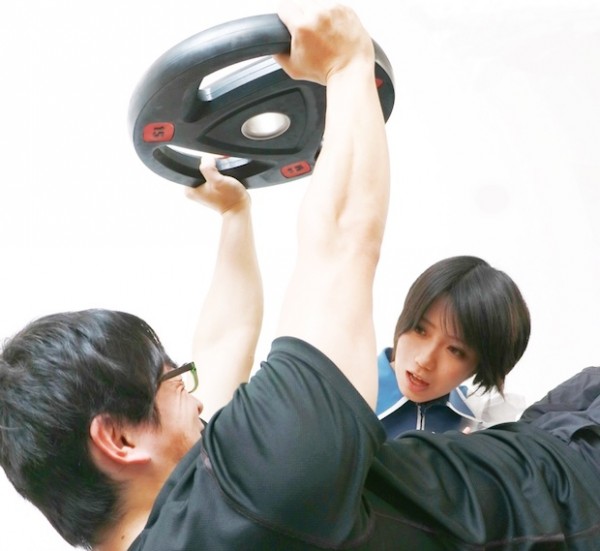 I've often wondered why maids are so popular in Japan, but I couldn't never find a clear answer to what makes them so special. Some people seem to think it has to do with the importance of servitude in Japanese culture. Being a loyal servant is apparently one of the most admirable things a person can do, an idea that ties in with the famous samurai, sworn-servant warriors who would prove their loyalty to their masters by taking their own lives, after they passed away. "The maid and butler are considered the ultimate "servants," specially trained and selected for their ability to serve. Add a bit of cuteness/hotness, mixed with that culturally ingrained admiration for the common qualities of a maid/butler and you have a cultural phenomenon," user antx0r wrote on anime forum Crunchyroll.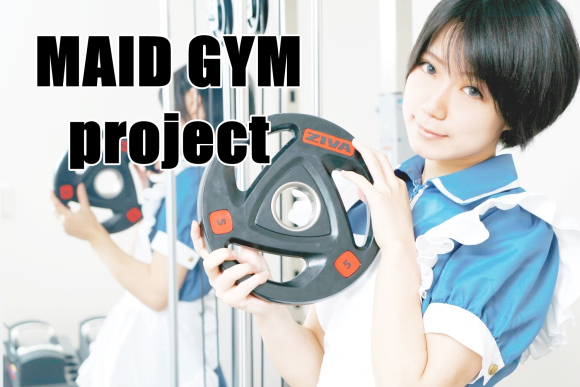 Other people just think that it has to do with the concept of "moe", a term used in the media to describe young, innocent-looking female characters in Japanese manga and anime, to which otaku are generally attracted to.
Photos: MAID GYM Project/Facebook