In order to avoid a liquor ban that was in effect during New Year's celebrations, a group of resourceful New-Zealanders built their own tiny island  in an estuary on the Coromandel peninsula. This allowed them to enjoy a few drinks in peace as they were technically in "international waters", and not subject to the public drinking ban.
Public drinking was banned on the entire Coromandel Peninsula of New Zealand during New Year's Eve celebrations, in order to deter violence, and would-be offenders faced fines of up to $250. Police reportedly patrolled on Saturday and Sunday to enforce the ban and make sure everyone got the message, but they couldn't really do anything about a group of young revelers casually enjoying a drink or two on a small island that they had built themselves just a few feet from shore, in the town of Whangamata.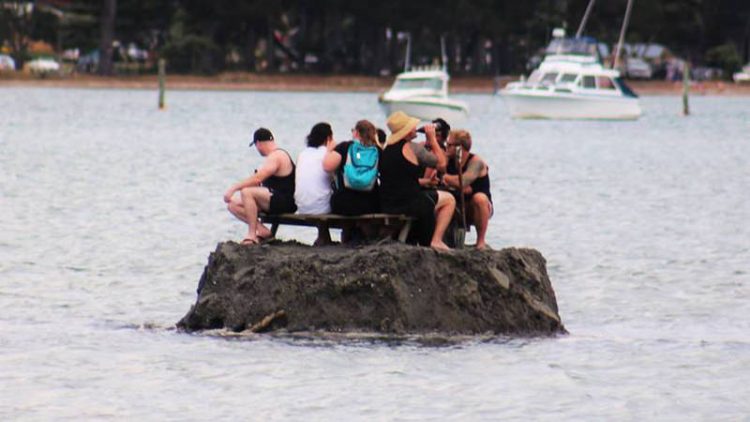 Photo: David Saunders/Facebook
The BBC reports that the group of intrepid kiwis built the tiny island during low tide on Sunday afternoon, going as far as to install a picnic table and a couple of benches, so they could enjoy their alcoholic drinks and watch the fireworks show in comfort. They only used sand, sea shells and a few wooden planks, but they apparently did such a good job that the island was still standing on the following day, even though its creators were gone.
"We thought it would be a good laugh and the drinking ban would be a gray area if we were on our own island," group member Leon Hayward told TIME Magazine. Local authorities seemed to agree with her.
"Everybody was quite entertained by it; it wasn't hurting anybody," Thames-Coromandel mayor Sandra Goudie said. "They were trying to claim it was in international waters but, of course, it isn't. That's the one thing I absolutely love about the Coromandel: the inventive nature of the people. It's about creativity. The legal reality is somewhat different."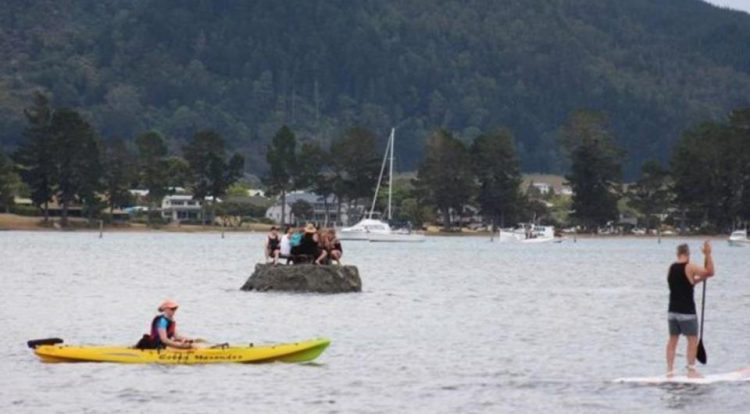 Photo: David Saunders/Facebook
"That's creative thinking – if I had known that I probably would have joined them," local police inspector John Kelly told Stuff.
Could these people have been busted for drinking in public? Perhaps, but everyone admitted that they weren't causing any real harm, so not only did they manage to greet the new year in style, but photos of them on their little island have been doing the rounds online for four days now.