Peruvian police in Lima recently received international attention for an offbeat operation in which officers disguised as Marvel and DC superheroes dismantled a crime family.
In a video that has been doing the rounds online for about two weeks now, police officers disguised as Captain America, Thor, Spiderman and Cat Woman can be seen listening to the briefing for 'Operation Marvel'. After listening to a superior explain the details to them, they walk out to a car and drive to the location of their objective, a criminal operation run by the Mariátegui family, who specialized in drug trafficking. The superheroes casually stroll through the streets all the way to their objective and then smash through the door of a house, catching their targets by surprise.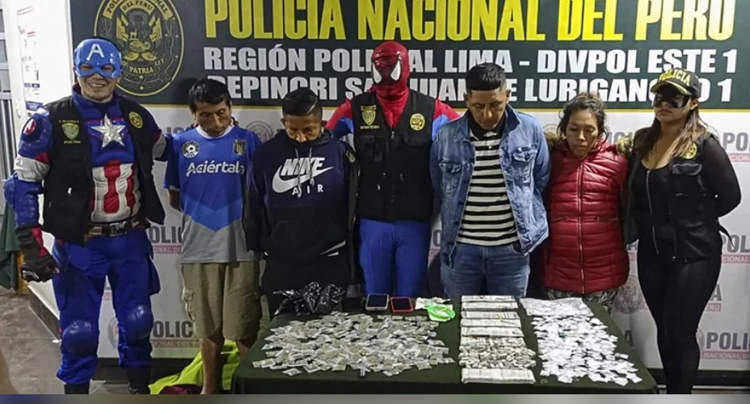 One might think that policemen disguised as superheroes are bound to attract attention, but seeing as how Operation Marvel was carried out on Halloween, the disguise and epic music coming out of the portable speaker they had with them actually helped them blend in.
A police spokesperson said that they specifically planned Operation marvel to make sure that locals didn't have time to warn the Mariátegui family that police were approaching their base, and Halloween provided the perfect opportunity.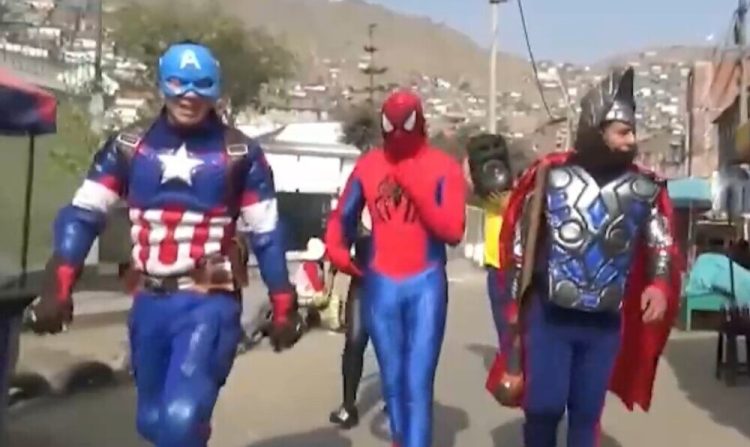 As the superheroes enter the targets' home, the suspects inside are visibly confused. After all, it's one thing to see masked police break into your house and another to hear Captain America, Thor, Spiderman and Cat Woman telling you to get on the floor.
According to a statement from police, those arrested were engaged in drug trafficking and, according to the head of the operation, the leader of the gang had recently been released from prison. During the raid, basic coca paste, marijuana and cocaine hydrochloride were seized.
That photo with the suspects looking down and Captain America smiling at the camera is priceless!