Taylor A. Humphrey, a 33-year-old woman from New York, works as a professional baby name, charging people thousands of dollars for helping them pick out the perfect names for their offspring.
It's hard to believe that someone could make a living helping expecting parents select a suitable name for their child, but Taylor A. Humphrey is living proof that it can be done. She has been a full-time baby name for years, charging clients between $1,500 and $10,000 for providing suitable baby names based on a variety of factors. Her services range from a simple phone call and a list of bespoke names based on the answers to a questionnaire, to a $10,000 option that involves genealogical investigations and selecting a name on-brand with the family business.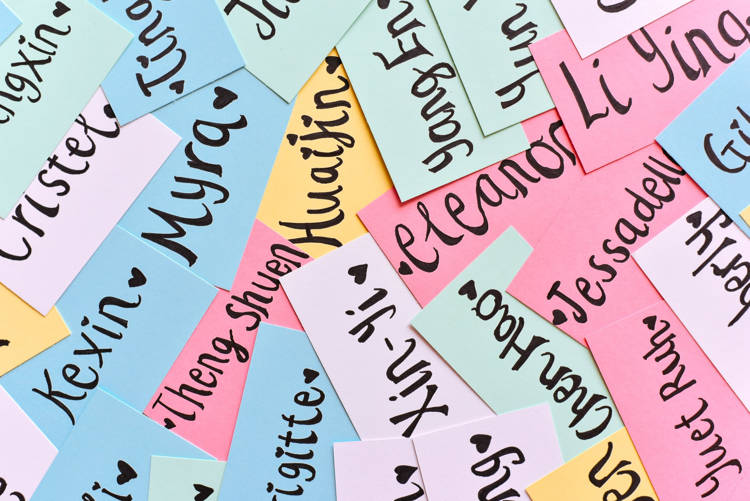 Photo: CHUTTERSNAP/Unsplash
Humphrey has been interested in baby names most of her life. She recalls losing herself in baby-name books that her mother got for her from the library as a child, and she never really grew out of it. After graduating from university, she tried a bunch of careers, including screenwriting, but even then, the most exciting part of the job was picking out character names.
In 2015, the young New Yorker took her passion for names to social media, opening an Instagram account with the handle @whatsinababyname. She shared her favorite baby names and the numerology behind them, and she felt so flattered that people were asking for her opinion that she gave naming advice for free. It wasn't until 2018 that she realized her passion could be the basis of a profitable niche business.
View this post on Instagram
The professional baby name still dishes out free advice and name suggestions on social media platforms like Instagram and TokTok, where her clips have millions of views, but clients who really want a special name for their child, or who have special requirements end up paying thousands of dollars for her services.
So how does a professional baby namer find the right names for every client? Well, in Taylor's case, she scours the Social Security database for data, scans film credits, observes street signs, and keeps an eye on trends. For example, names associated with disasters (Katrina, Isis, etc.) aren't too popular nowadays, and neither are those of popular tech services like Alexa or Siri.
View this post on Instagram
Apparently, one of the most common issues of clients who turn to a professional baby namer is running out of names. On their third or fourth baby, people run out of inspiration, and that's where people like Taylor come in. Then there are situations where families want a name befitting their family's heritage or one associated with certain traits, and that's Taylor's bread and butter.
Taylor A. Humphrey told The New Yorker magazine that she helped name over 100 children last year. She also admitted that most people don't believe she is able to make a living from her services, but she often tells her social media fans that she works as a full-time professional baby namer.