Looking at Aboli Jarit, a young woman from Najapur, India, you would be forgiven for thinking her a child no older than six, even though she is really 19 years of age.
Aboli, who stands only 3ft 4in-tall, recently became a viral internet sensation after sharing her story. As a baby, Aboli was diagnosed with renal rickets, a very rare condition that combines chronic renal disease with bone deformity. To make matters worse, she was born without a bladder, so she has to wear diapers all the time, as urine simply flows continually, as it has nowhere to accumulate. The girl's bones got progressively weaker as time went by, and she eventually became unable to walk, which was brutal, as she had always loved to sing and dance. Every day is a struggle for the 19-year-old, but somehow she finds the courage to be optimistic and see the glass half full.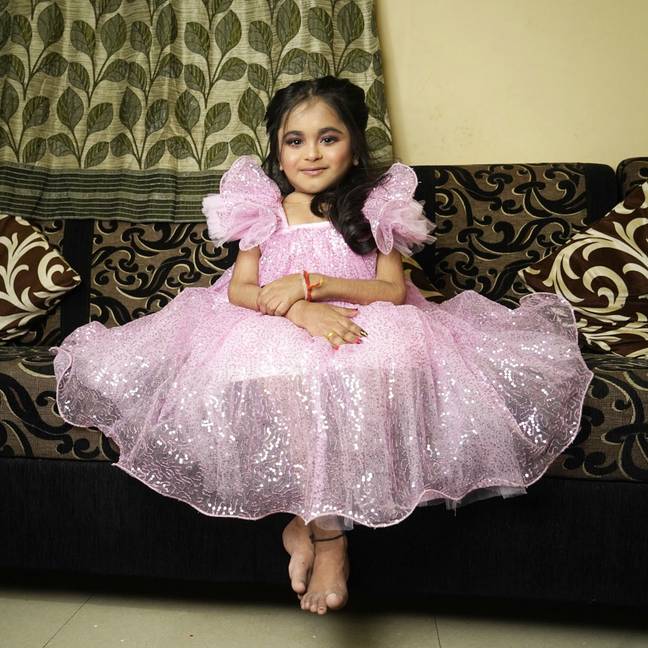 Photo: Aboli Jarit/Instagram
"Not many people have this rare disease, the good thing is I'm still surviving and most people can't survive with this," Aboli Jarit told Jam Press. "I want to become a singer and an actor, in Bollywood and Hollywood, I hope to be able to do it soon."
View this post on Instagram
Aboli's dream is to become famous, but not because her unusually young appearance. She wants people to recognize her for her talent and for her beauty. Luckily, she has a very supportive family who enters her in all sorts of talent shows to help her fulfill her dream.
View this post on Instagram
Even though many people would ill to look 15 years younger, for Aboli, hearing that she looks like a toddler isn't the biggest compliment. As a matter of fact, she hates it, and calls those who always bring up her looks, 'trolls'.
View this post on Instagram
Aboli Jarit's youthful appearance is unusual, but she isn't the first such case we featured on OC. A few years back, we wrote about Denis Vashurin, a 32-year-old man who didn't look a day over 14,  and about Zhu Shengkai, a 34-year-year old Chinese man whose growth was stunted after a serious head injury. And who could forget the tragic case of Tomasz Nadolski, the 25-year-old man stuck in the body of a young boy.