If you're a fidgety billionaire looking for a distraction worthy of your financial status, this $17,000 fidget spinner made of solid gold may be just the thing you've been waiting for.
We first wrote about Caviar, a Russian company offering all kinds of expensive accessories, in April, when we featured its Credo line of religious-themed gold iPhones priced around $3,500 each. Well, they're back in the news, this time with their own expensive take on the most popular toy in the world – the fidget spinner. Although, with a price tag of $17,000, I'm not even sure that their version qualifies as a toy.
Caviar has recently unveiled an entire collection of fidget spinners, ranging from gold plated and carbon fiber models priced at a mere 14,900 rubles ($250), to a solid gold spinner, with a price tag of 999,999 rubles ($16,700). Between them is the 99,000 ($1,650) gold-plated spinner encrusted with dozens of small diamonds.
In case you've been living under a rock for the last few months and don't even know what a fidget spinner is, it's a "toy that consists of a bearing in the center of a multi-lobed flat structure made from metal or plastic designed to spin along its axis." You hold it in one hand and spin it with the other. Why? Because it's cool, that's why!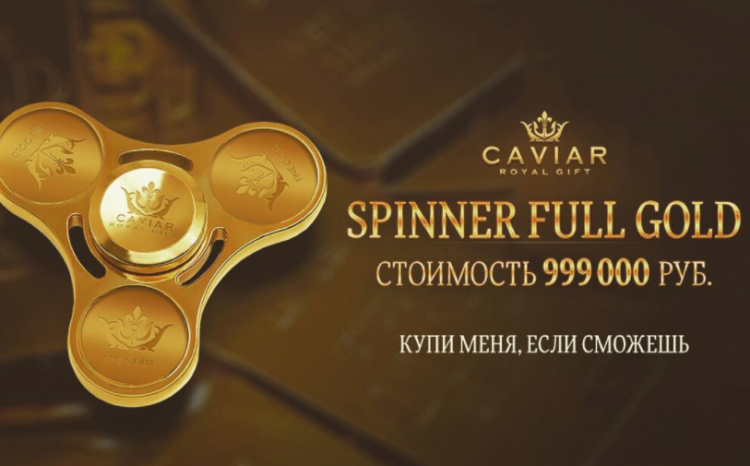 Caviar gold fidget spinners are currently available for pre-order and will become available in August 2017. Grab'em while their hot!