Russian trolls have come up with a new way of triggering Europeans dealing with inflated gas prices – broadcasting cheap Russian gas burning 24/7 on video streaming platforms like Twitch.
It all started on September 11, when a new Twitch channel aptly named "russiangas1" started broadcasting. The premise was simple – a phone aimed at a stove top with all four burners turned on broadcasting gas being burned 24/7. And if that wasn't enough, the streamer decided it would be a good idea to show just how cheap burning all that gas would be for them – 1.44 euros per month ($1.35) – at a time when gas prices in Europe are higher than they've ever been. A thermometer constantly showed the audience how nice and warm it was in the room, and a digital clock showed that the video was live and not on a loop.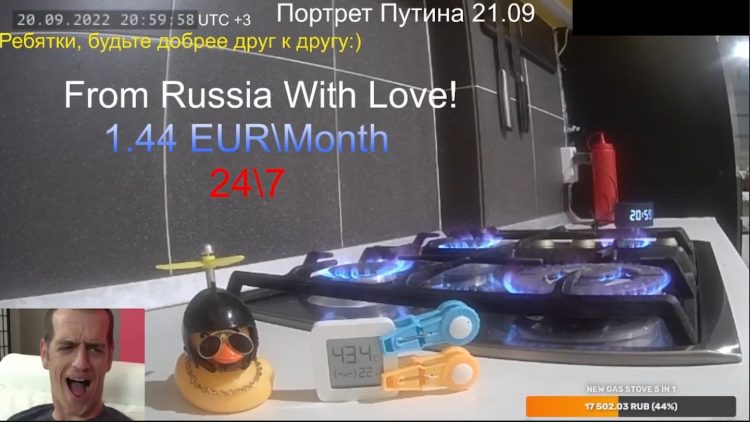 For the first three days, the russiangas1 Twitch channel had no viewers at all, but then someone found it, spread the word and by September 17, it had already gone viral, getting mixed reactions from the general public. However, its fame would turn out to be its downfall, as on the morning of September 21, the channel had already become inaccessible, apparently as a result of a Twitch ban.
Apparently, Twitch considered the content "inflammatory", and that the broadcast was intended as a provocation to show how cheap gas is in Russia at a time when most Europeans are still trying to figure out how they'll stay warm this winter.
But it turns out that russiangas1 was only the start of this troll operation. After its ban, at least two other Twitch channels broadcasting the exact same thing appeared on Twitch, and they have yet to be banned by the streaming platform. And even if they do, the cat's out of the bag now, other channels will probably take their place.