In order to get the attention of the government in Moscow, the citizens of a small Russian village have launched an initiative to their name from Bungur to "Syria". Their reasoning is that Russia has invested tens of millions of dollars in the middle eastern state, so surely they can spare some rubles for a Syria a little closer to home.
Bungur has been in a state of disrepair for a long time, and things are only getting worse. The roads are damaged, the electricity and water supply switch off intermittently, and healthcare services are nonexistent. While these kinds of complaints are not unusual for small Russian communities, this village's way of trying to deal with the situation has raised some eyebrows.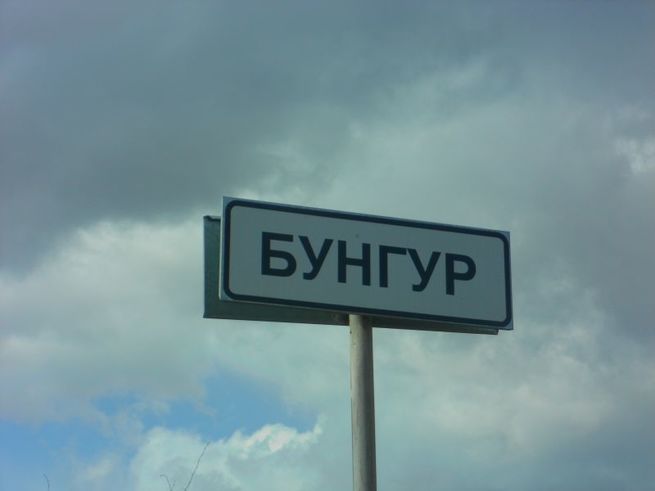 "We don't have any expectations," said Bungur resident Sergei Zhavronkov, one of the leaders behind the renaming initiative. "The only thing we want is to rename Bungur as Syria. Then we will apply to the Russian Federation for humanitarian aid."
"I'm not joking, I'm completely serious. We hope that instead of Bungur there will be the Syrian Arabian Republic. We'll invite some Arabs. The government is helping Syria and the destruction here is just as bad as it is there. But we aren't getting any attention."
This renaming movement comes after locals have struggled to get the village recognized by officials for decades.
"I worked in a collective farm [in the Soviet period]," says one local. "We saw the regional committee secretary and the other bigwigs three times a year. They came for the planting, the haymaking, and the harvest. You could ask them whatever you wanted. Now there is not a single deputy in the local administration from Bungur."
To put into perspective just how bad things are in Bungur, you should know that the village doesn't even have a school; instead, children have to take a bus to nearby settlements. Due to the poor state of the single road connecting Bungur to the rest of Russia, locals fear that one day, the buses will simply stop coming.
"We had a school, but they 'optimized' it," Sergei says. "We had a library, but it is closed. All they left was a village council and a monument to participants of World War II. There is nothing here. Just a cemetery."