A winery in Spain's Galicia region recently unveiled a revolutionary wine-flavored water that allows consumers to enjoy the taste of red or white wine without worrying about getting drunk or putting on weight.
Called Vida Gallaecia, the enriched water is the result of a two-year collaboration between the Bodega Líquido Gallaecia winery and scientists at the State Agency of the Higher Council of Scientific Research (CSIC). It allegedly tastes like wine, but contains no alcohol and very few calories, making suitable for consumption anytime, anywhere. Although the secret formula behind the ingenious beverage is a well-guarded secret, its creators have revealed that it involves the use of flavanols from grapes and residues from the wine making process.
Photo: Didgeman/Pixabay
"The water is enriched with flavanols from grapes and residues from Godello wine making, since there are numerous studies that associate the intake of flavonols with health benefits. For example, they have positive effects for diabetes, they are antioxidants, cardioprotective or antibacterial," Carmen Martínez, a doctor in Biology and researcher at the Biological Mission of Salcedo, told The Voice of Galicia.
Vida Gallaecia is enriched with wine flavors made from two varieties of grapes – Mencia for red wine, and Godello for white wine – and contains no chemical solvents. The water base comes from Galician springs and the wine from the soil of the Valdeorras region. Asked if the enriched water really tastes like wine, one of the co-founders of Bodega Líquido Gallaecia said:
"Yes, it's like drinking a wine but ingesting something totally healthy and alcohol-free, since in the end the base is water."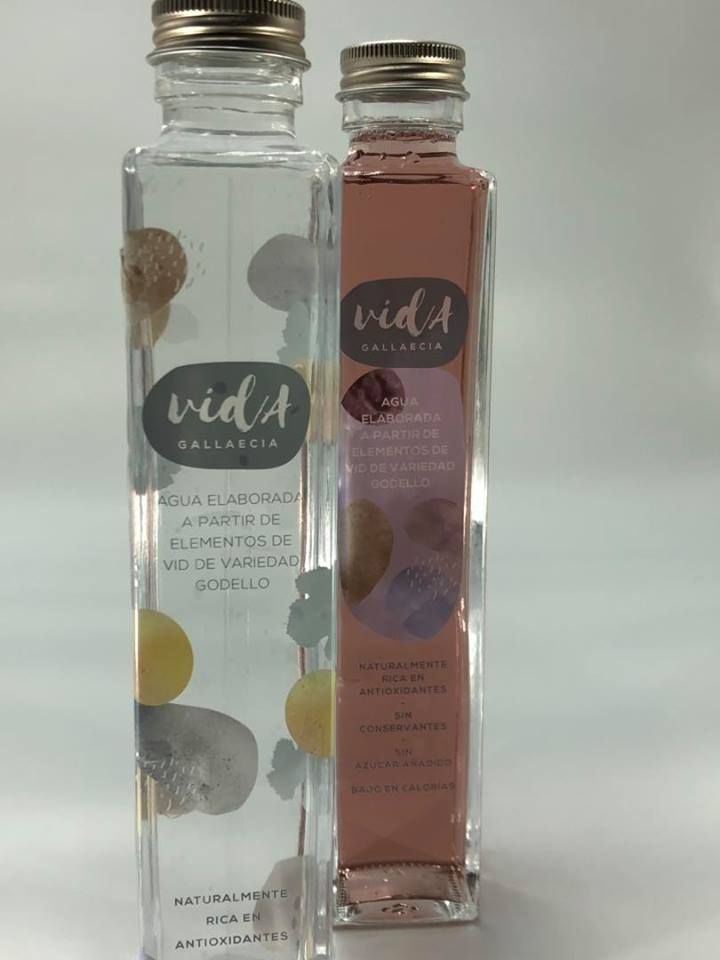 Photo: Bodega Liquido Gallaecia/Facebook
Although Vida Gallaecia was only revealed recently and is not yet commercially available, Bodega Líquido Gallaecia has been busy promoting it to potential partners. They plan on launching the two varieties of the wine-flavored water in Spain soon, but their most promising market is Japan, where demand for this kind of products is really high. Let's not forget that this is the same country where completely clear, alcohol-free beer is hugely popular.
The Spanish winery has already been approached by an airline interested in distributing its enriched water on flights, and it is in contact with agents in the United States and Mexico. Those who have tried Vida Gallaecia apparently appreciate "the new and exquisite sensations on the palate".
Spain has been at the forefront of innovation in the wine industry. In 2016, Spanish startup Gïk unveiled the world's first blue wine, and last year, other wineries followed suit, offering wines in all kinds of different colors.