A team of graduate students at China's Wuhan University recently unveiled an innovative "invisibility cloak" that circumvents AI-powered security cameras.
China is one of the world's most heavenly surveilled countries, with AI-powered cameras being used for everything from monitoring employees' toilet habits to students' attention in classrooms. But as advanced as these surveillance systems may be, they are not perfect. A group of Chinese graduate students recently showcased an intriguing invention that they claim is essentially an invisibility cloak against surveillance cameras powered by artificial intelligence.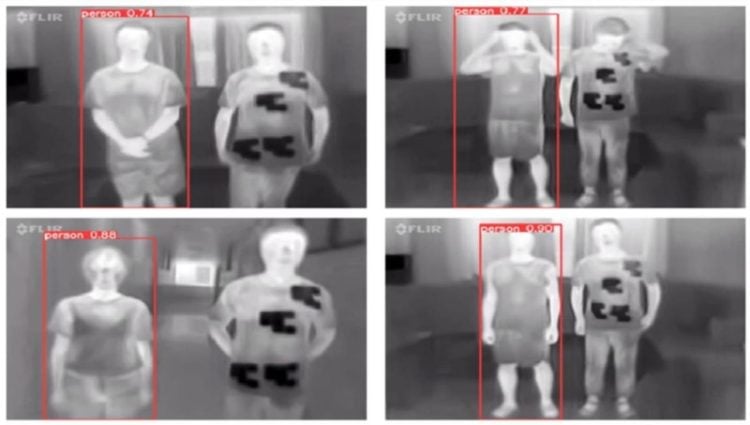 Photo: Wei Hui
Called 'InvisDefense', the rather regular-looking camouflage coat can allegedly allow anyone wearing it to get past AI-powered surveillance cameras without being spotted. The customized camo prints fool the cameras during the day-time, and embedded thermal devices that emit different temperatures throw off the surveillance cameras' infrared thermal imaging sensors at night.
"We spent a lot of energy preparing for this, including this product's design and development," Wei Hui, the computer science graduate student who designed the coat's core algorithm, told VICE World News. "We had to use an algorithm to design a least conspicuous image that could render camera vision ineffective."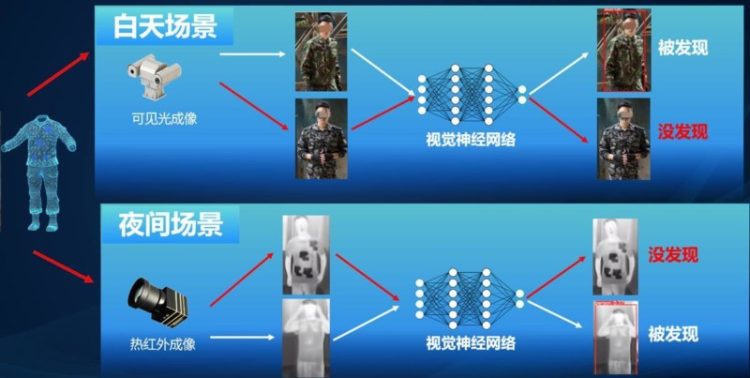 Photo: Wei Hui
The students, who won first prize at the Huawei Cup, a cybersecurity innovation contest supported by Chinese technological giant Huawei, said that one of the biggest challenges of the InvisDefense project was creating a system that could fool both the human and the AI eye. To do this, they worked extensively on devising custom camouflage patterns.
While InvisDefense sounds like a way to fight against the Chinese government's oppressive camera surveillance system, Wei Hui and his colleague made it very clear that their invention is just the opposite.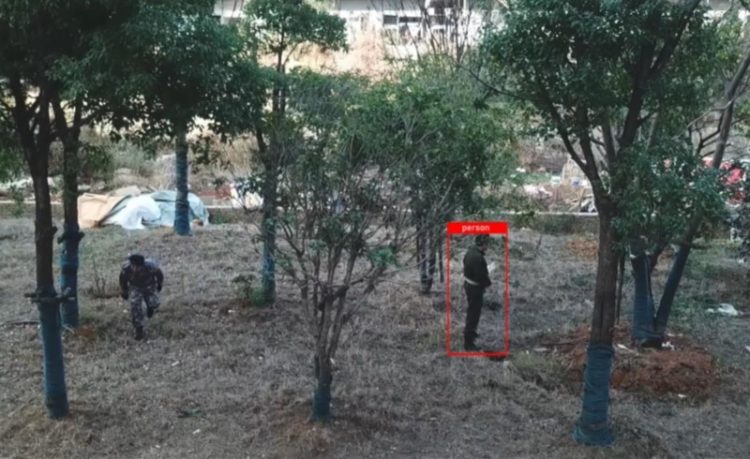 Photo: Wei Hui
"The fact that security cameras cannot detect the InvisDefense coat means that they are flawed," the young inventor said. "We are also working on this project to stimulate the development of existing machine vision technology because we're basically finding loopholes."
Interestingly, the InvisDefense coat reportedly costs only 500 yuan ($71), which is a ridiculously cheap way of rendering state-of-the-art surveillance systems obsolete.