A man known as Tarzan of Barcelona has been drawing a lot of attention with his monkey-inspired tree-climbing classes taught in the Spanish city's Parque de la Ciudadela.
Ever wish you could climb trees and leap from branch to branch like Tarzan, the protagonist of Edgar Rice Burroughs' famous novel and the many big-screen adaptations it inspired? Well, you're in luck, because all you need to do is travel to the beautiful city of Barcelona and pay 10 euros (~$10) for a "Tarzan Movement" class with the city's very own Tarzan. You'll likely need more than one class to master all of Tarzan's skills, but you'll become part of a community of like-minded people who love monkeying around just as much.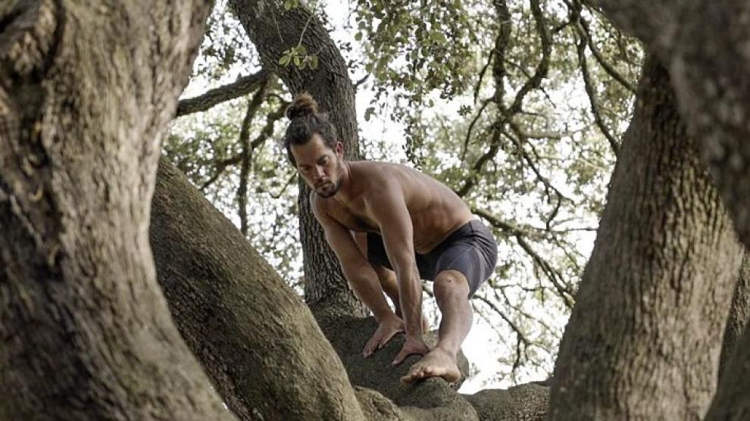 Photo: Tarzan Movement/Instagram
"We move like animals, from branch to branch. It is a practice in which sports are played, but you also disconnect and identify with nature," the Tarzan of Barcelona told local reporters in a recent interview.
View this post on Instagram
The real-life Tarzan, real name Víctor Manuel Fleites, has become somewhat of a local attraction after he started teaching his classes in Barcelona's Parque de la Ciudadela. He managed to locate some trees with branches suitable for climbing and swinging on, and no they are his Tarzan Movement schools.
View this post on Instagram
Fleites' classes aren't just about physical exercises. They are a mix of sport disciplines and mental disciplines designed to bring practitioners closer to a type of movement we as a species have apparently forgotten.
View this post on Instagram
Although his community of Tarzan Movement aficionados continues to grow – there are currently about 50 people in his WhatsApp group, each of whom pays 10 euros per class – Tarzan of Barcelona also has his share of critics who dismiss his exercise as a gimmick.
"People who criticize it should come and try it," Tarzan responded to his critics. "Climbing a tree forces you to make a type of movement that man has already forgotten."