Looking for an original business idea? How about renting out expensive things to poor couples to show off as dowry during their wedding? A Thai company has been doing just that for the past three months, and business has been booming.
Chiang Mai-based special event company Romantiese has been making news headlines in Thailand for their newest service – a dowry rental option for couples who can't afford to properly honour their parents on their wedding day. Known as "sin sod", the dowry system is still very deeply rooted in Thai culture, and considered both a of honoring your bride's parents for raising their daughter well and proof that you are financially capable of starting a family. Unfortunately, not everyone can afford to have stacks of cash and gold bars on display at their wedding, which is where Romantiese comes in.
Photo: Thomas & Joanna Ainscough/Wikimedia Commons
Coconuts Bangkok reports that Romantiese rents out up to THB10 million ($320,000) in cash and gold bars up to a 100-baht weight, to couples who can afford the required fee. For example, to have THB500,000 ($16,000) cash and an expensive Mercedes sedan displayed at their wedding, couples must pay THB35,000 ($1,100). Another package listed by the company allows couples to rent out THB1 million ($32,000) plus the Mercedes, for just THB49,999 ($1,600).
Romantiese owners, Tawan Supanontakorn, 31, and his wife Kangkai, 28, told Thai website Sanook that the new service was inspired by their own wedding experience:
"We got married five years ago, and we dreamed that we'd have gold and cash to honor our families, but we didn't have them, so we hope the business will help all the brides and grooms to have a good memory of their wedding day. Our service simply helps their special day to be perfect."
In the three months since Romantiese started offering this service, they've rented out dowry to a dozen couples, with the highest amount rented out being THB1 million cash ($32,000).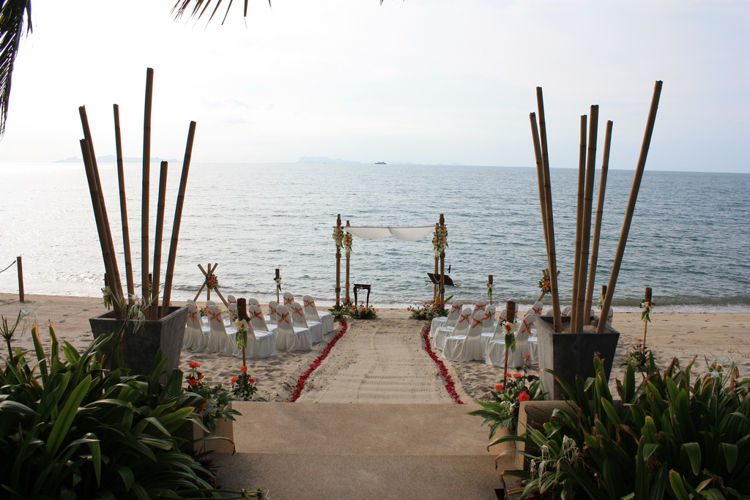 Photo: Nick Hewson/Flickr
Some news outlets have likened this dowry renting service to a bank loan, and went as far as calling it "renting out money", but Tawan Supanontakorn claims nothing could be further from the truth. Instead, he claims his service is no different than renting out other wedding decorations, and adds that couples must first sign a legally-binding contract agreeing to use the rented cash, gold and cars only as decorations.
To emphasize that no one can actually use rented items to make purchases of any kind, the two Romantiese owners said that the contract clearly states that no one, not even the newlyweds, may even touch the rented items at any point during the wedding. They are simply there to be admired by wedding guests and can only be handled by Romantiese staff.