A Thai conman was recently arrested and charged with robbery after successfully pulling out a sophisticated plan that involved setting up a fake jewlery store and luring an Indian businessman there so he could steal a valuable diamond.
59-year-old Pipatpongpat Suksawatpipat, the man arrested for the ingenious robbery, was once a prosperous jewlery trader himself, but fell on hard time when he became addicted to gambling a few years back. He went from being one of the richest people in Chanthaburi to having just 40,000 baht ($1,200) to his name, but he recently put that small amount of money to good use and pulled off a scam that would make any self-respecting conman jealous. In just a week's time, he managed to rent a commercial space and turn it into a fake jewelery store, lure an Indian jeweler there with a 10 million baht diamond, and eventually steal that diamond before riding out into the sunset. Alas, his success was short-lived.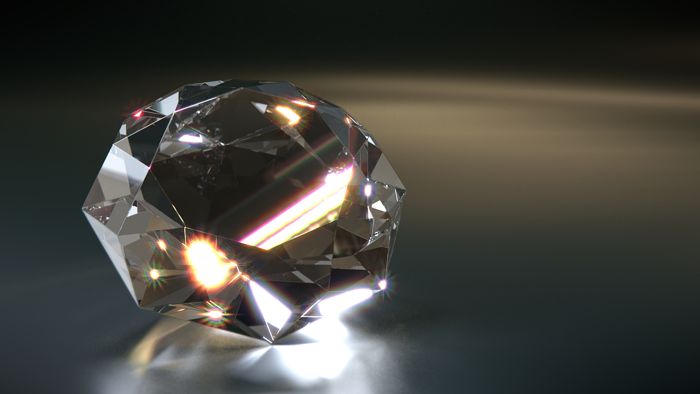 Photo: Aenigmatis-3D/Pixabay
According to police sources, Pipatpongpat put a lot of thought into his plan. He had met 44-year-old Indian jewelry seller Jain Vaiphav at a jewelry fair some time ago, and the two had exchanged phone numbers. They had stayed in contact after that, and when the conman learned that Vaiphav had put a 10 million baht diamond up for sale, he started putting together a plan to get it off his hands without actually paying he bill.
Pipatpongpat had only 40,000 baht to spend, but he put it to good use. He paid 10,000 baht to rent a commercial space on Bangkok's Sriphaya Street just a week prior to the robbery, and another 20,000 baht to make it look like a jewelry store. He also replaced the lock on the glass door of the store with an automatic one that would guarantee his safe escape. He used the rest of his money to hire a a Cambodian worker to help him ride off on a motorcycle after stealing the diamond.
After sorting out all the details, Pipatpongpat Suksawatpipat called the Indian jewelry seller, expressing his desire to buy the expensive diamond and inviting him to his jewelry store so he could examine it in person. Vaiphav, who apparently didn't know about the conman's gambling addiction and dire financial situation, accepted the invitation and together with a business partner visited the fake jewelry store at around 3pm last Tuesday.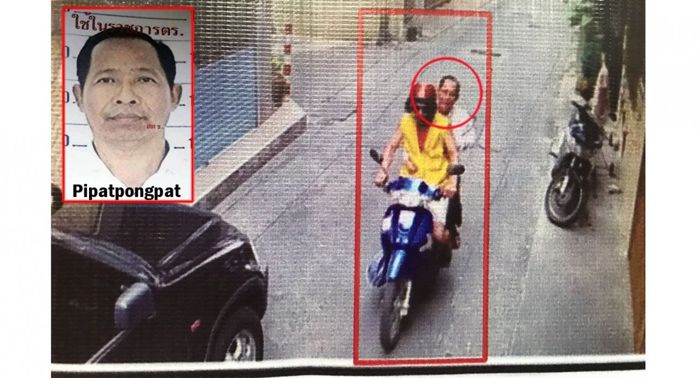 After seating them in the store and making some small talk, Pipatpongpat asked if he could see the diamond. He inspected it, but told Vaiphav that he needed to see it in natural light as well, before making a decision. Only as soon as he got out of the store, he quickly closed the glass door which locked automatically, leaving the Indian businessman and his partner locked inside. The hired getaway driver pulled up outside the store and Pipatpongpat escaped with his prize. The whole thing reportedly happened in only three minutes.
Jain Vaiphav suffered lacerations to his hand after breaking the glass door in a desperate attempt to stop the thief, but he just wasn't fast enough. The conned businessman notified local police immediately, and a warrant was issued for Pipatpongpat Suksawatpipat. A nationwide manhunt was underway, so I guess Pipatpongpat can consider himself lucky for having remained at large until Friday, when he was finally captured at  an immigration checkpoint in Chanthaburi while trying to flee to Cambodia with his wife.
During questioning, the cunning conman told investigators that he had simply wanted to get his hands on some cash to satisfy his gambling addiction. Although police sources were convinced that they would still find the diamond in his possession, as moving a rock that valuable in such a short time would be almost impossible, Pipatpongpat told them that he had already sold it to a Vietnamese man he knew at a casino, for only 500,000 baht ($15,000). That's 20 times less than its market value.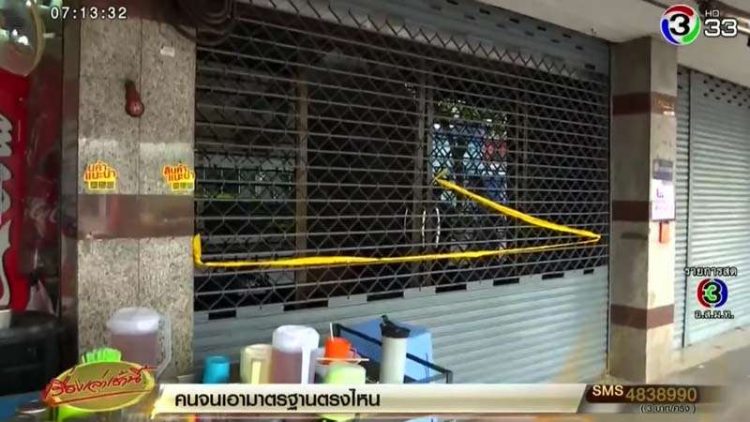 The Indian jewler told Thai media that in 20 years of doing business, he had never even heard of such a robbery. He declared himself incredibly stressed by the whole thing, and desperate to recover the valuable diamond.
Sources: Bangkok Post, MSN