When gold, platinum and precious stones aren't enough to sell custom iPhones, it's time to bring out the good stuff, and there are few things more intriguing than real dinosaur teeth.
Caviar has been producing custom luxury variants of popular iPhone models for many years now, but this year they're doing something completely different. After producing various types of gold-plated and diamond-encrusted iPhones, the Russian company is now introducing real dinosaur teeth as part of its arsenal. The recently-unveiled Tyrannophone is an iPhone 13 Pro made from a lightweight composite material featuring 24 K gold-plated alloy inserts. But the truly special thing about the Tyrannophone is the embossed tyrannosaurus head on the back, more precisely one of the dinosaur's teeth, which is actually an 80 million-year-old T-Rex tooth.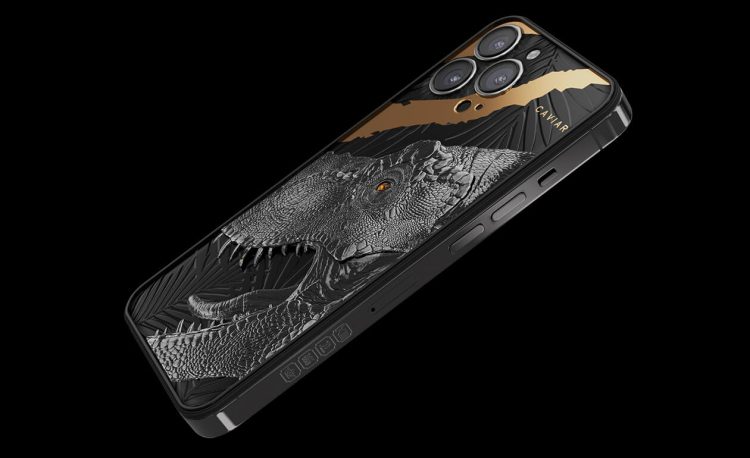 "Unique iPhone 13 Pro Tyrannophone is adorned with a 3D image of a dinosaur head that strikes fear into the hearts of your competitors with a gaze of its yellow eye, made of pure amber," the Caviar official website reads. "The predatory grin of a monster is not just an element of decor, but also an element of exclusivity and uniqueness because one of the teeth of a tyrannosaurus is real! It contains an insert from a fragment of a real Tyrannosaurus tooth, 80 million years old."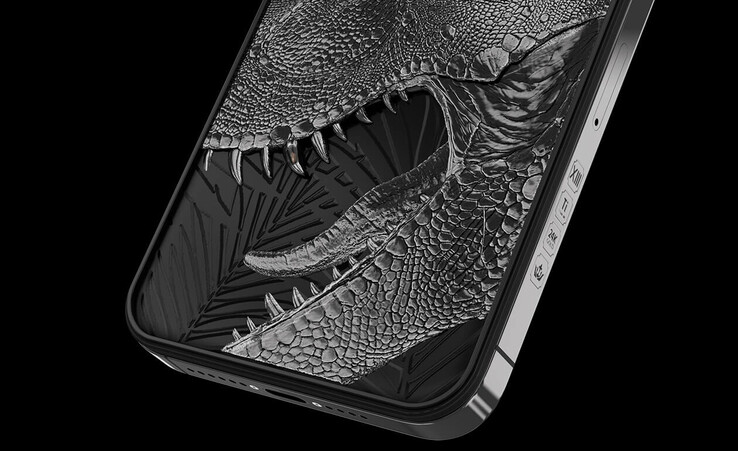 Only seven Tyrannophone iPhone 13 units will ever be made, so the exclusivity factor is guaranteed. Now all you need to do is cough up $9,150 for the 1TB version.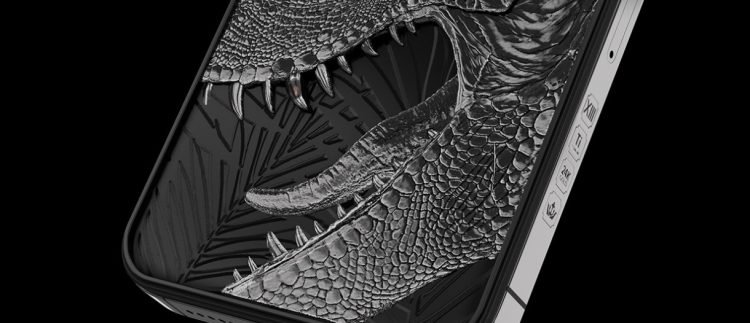 For more of Caviar's work, check out their religion-themed line of gold-plated iPhone 7 smartphones.