History Supreme, a super-yacht commissioned by a mysterious Malaysian billionaire and designed by controversial artist Stuart Hughes, is considered the world's most expensive yacht, but most don't even believe it exists.
The story of History Supreme is one of the weirdest we've ever covered here on Oddity Central. It originally made news headlines over a decade ago, when luxury jeweler and designer Stuart Hughes announced that he had spent three years working on it, after being commissioned by a Malaysian businessman who preferred to remain anonymous. Hughes described his newest creation as the world's most expensive yacht, priced at a staggering £3 million, or $4.8 billion. Photos of the vessel started doing the rounds online and news outlets covered the topic extensively, but no one has ever seen the History Supreme in person…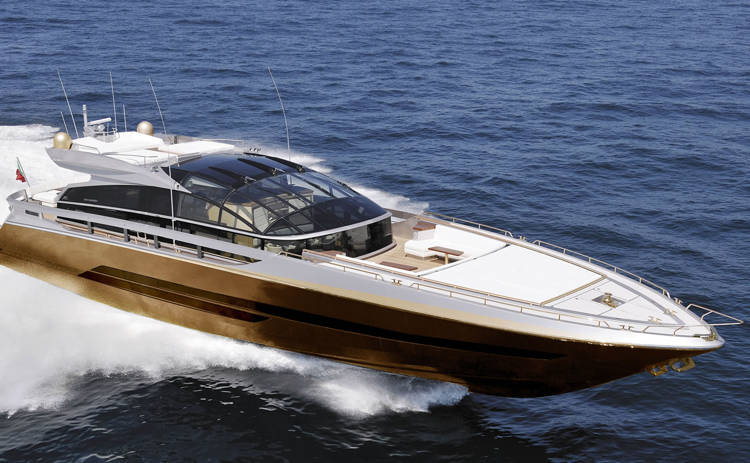 Photo: Stuart Hughes
Google the phrase 'most expensive yacht' and you'll find that most sources have the History Supreme at the very top of their lists. They even have photos of the boat, but they just happen to be the very same photos that Hughes released in 2011 and that can still be found on his website. I tried looking for any sort of new photos of videos of the super-yacht, but I couldn't find anything. And once you start reading about this opulent vessel, you start to understand why many people don't even believe it exists.
The History Supreme is supposed to be a 100-foot-long yacht made with approximately 100,000 kilograms of solid gold and platinum. Elements like the deck, dining area, rails, and even the anchor are supposedly made with these precious metals. The main sleeping quarters are decorated with platinum, the walls are made of "meteoric stone" and shavings from a genuine T-Rex bone.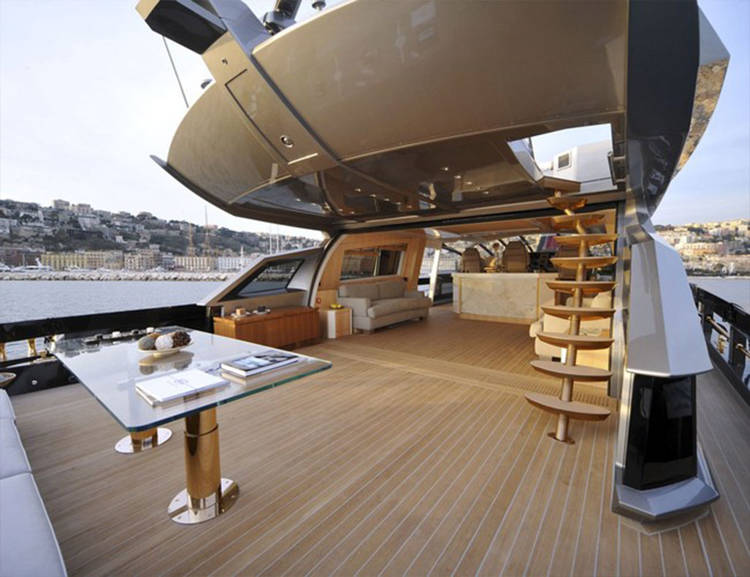 Photo: Stuart Hughes
That all sounds bonkers, doesn't it? But wait until you learn about the technical details. Oh, wait, no such details were ever released. We don't know anything about performance, fuel consumption, capacity, or any of that. But when you have a yacht made with 100 tons of precious metals, who cares about boring things like technical specifications?
Stuart Hughes himself spoke about his work on History Supreme numerous times, and, even though he never revealed who the buyer was, he hinted at Robert Kuok, the richest man in Malaysia and the second-richest in Southeast Asia. He has a net worth of $11 billion at the time of this writing, but in 2011 Forbes estimated his fortune was around $12.5 billion. Why would someone put a third of their wealth into a ridiculously-opulent yacht?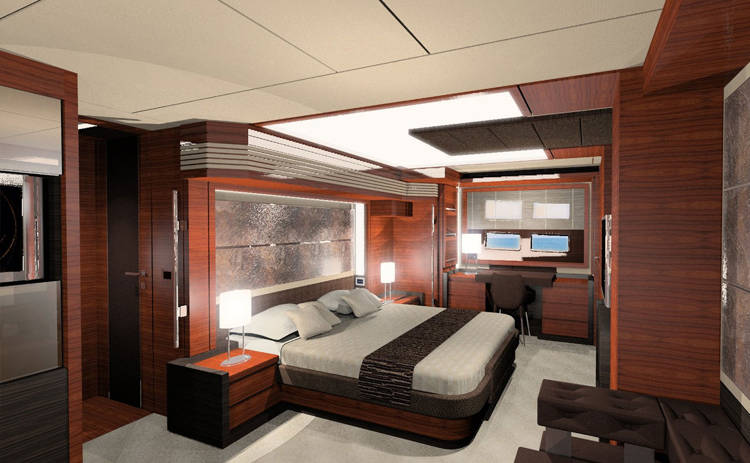 Photo: Stuart Hughes
Then there was the controversy with the photos of History Supreme. Soon after the yacht was presented to the world, Italian boat manufacturer Baia Yachts issued a statement claiming that the photos posted on Stuart Hughes' website were stolen from its website and posted without permission. However, those same photos are still up on Hughes' website, along with the description and head-spinning price of the History Supreme yacht.
There are those who call the History Supreme the biggest hoax in the history of the boating industry, and with no evidence of the yacht's existence, we would tend to agree. And yet, Stuart Hughes continues to have it listed on his website as a real thing, and the internet generally acknowledges it as the most expensive yacht ever made. How's that for an oddity?