You probably never even knew you wanted colored LED eyelashes, but just look at the pretty lights. Yeah, you want them!
Swedish Arduino designer Tien Pham has been getting a lot of attention lately for an unusual tech-inspired beauty product – interactive LED eyelashes that stick to your eyelids with regular eyelash glue. Called F.Lashes, these eye-catching accessories come in pink, red, blue, light blue, white, yellow and green, and feature different lighting modes, like follow, where the lights follow the movements of your head, dance mode, where they just blink at short intervals when you move your body, and sparkle, with the LEDs lighting up individually to create a sparkle effect.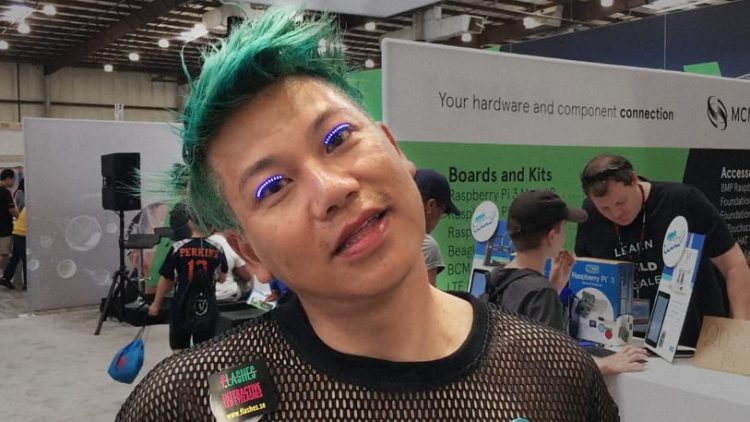 Photo: YouTube screengrab
Pham unveiled F.Lashes at the recent Maker Faire, in the Bay Area, where they made quite an impression, earning the designer the Editor's Choice award. Photos and videos of him showing off the mesmerizing eyelashes have also been doing the rounds online, attracting a mixed response. Not everyone's a fan, but people are talking about them, and as any marketing expert will tell you, that's always a good thing.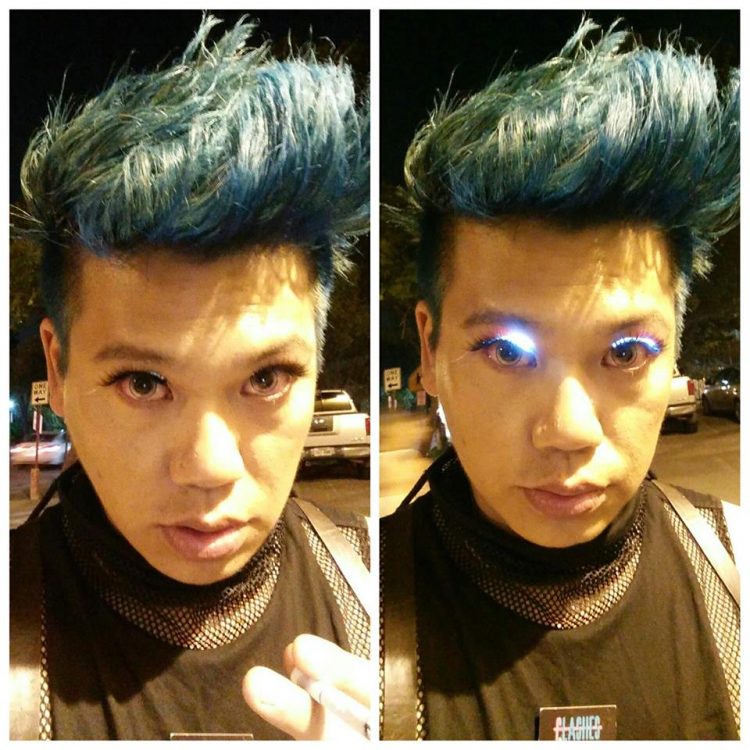 Photo: F.Lashes/Facebook
F.Lashes attach to your eyes with eyelash glue, and are connected to a tiny battery at the back of the user's head, with barely visible wires. A switch on the battery lets you turn the lashes on/off, and change the lighting effects. Apparently, wearing these LED's right above your eyes is not uncomfortable at all. Pham says he often forgets he has them on, and can only see the light they emit if he cups his hand above them. You might see some light in dark environments, but not much. Battery life is reportedly around 4 hours.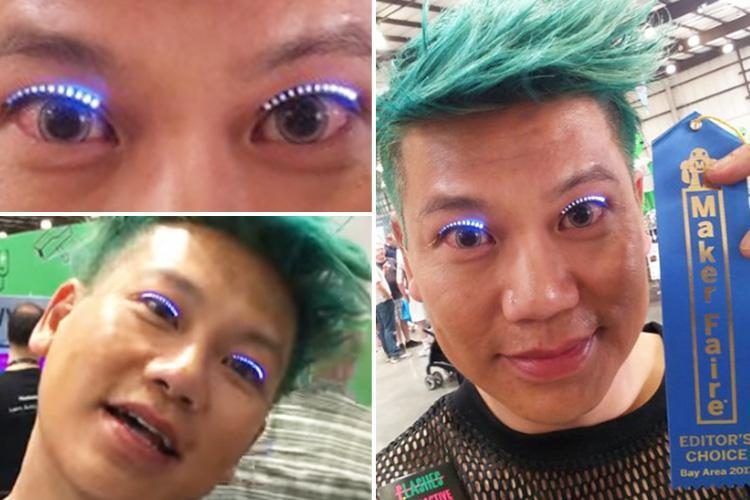 Photo: YouTube/Twitter
The bad news is that F.Lashes aren't commercially available just yet, but Tien Pham says he will be launching a Kickstarter crowdfunding campaign for them in July. You can sign up for the newsletter on Flashes.se, to be notified when the campaign finally launches, so you can pre-order your own LED eyelashes. No word on the price yet, but the designer said "I am going to keep the price as low as possible because I really just want people to have these."
So yeah, F.Lashes could become the biggest beauty trend since freckle tattoos or feather eyebrows. They're not really my thing, but I will say this – they go great with these LED smiles.