Whether it's clicking pens, flipping paper clips or just playing with our fingers, most of love to fidget. It's not the most productive habit, but at least now we'll be able to do it in style, with an ingenious little toy called the Fidget Cube.
The Fidget Cube is a pocket-size desk toy created by brothers  Matthew and Mark McLachlan as a way to change how fidgeting is perceived in society. "It's not uncommon to hear fidgeting being spoken about negatively. It's often labeled as unprofessional and deemed as anti-intellectual behavior.But in reality, the exact opposite has been suggested to be the case," the two wrote on their product's Kickstarter page. "We believe that the way we look at fidgeting needs to change. This behavior isn't one that should continue to be stigmatized and mocked as unbecoming or inappropriate. We are passionate about the idea that fidgeting is a process that, with the right tools and outlet, can have positive and real-life applications."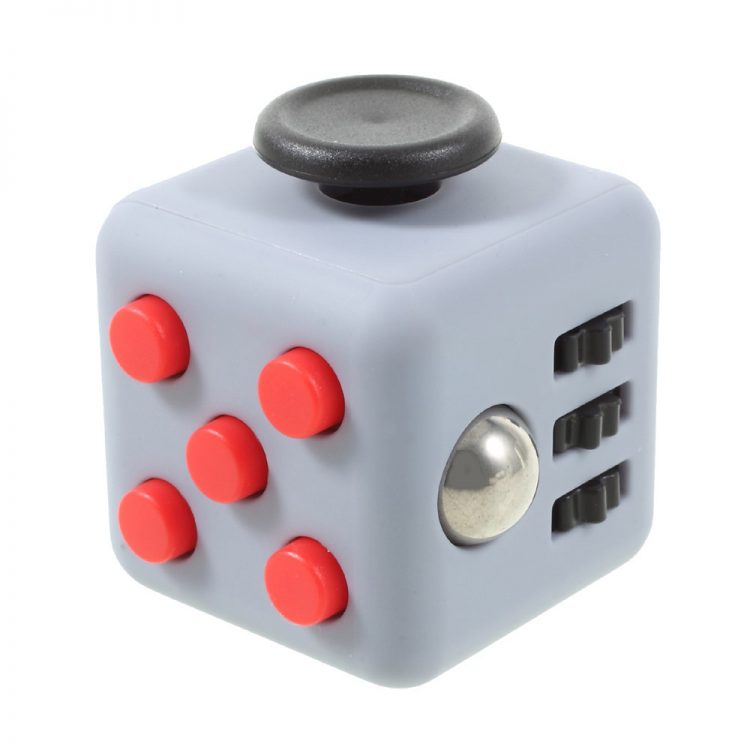 So what is the Fidget Cube? It's pretty simple, really, it's a tiny vinyl cube that caters to all your fidgety needs. Whether you like clicking, spinning, gliding, flipping or spinning, this little guy has you covered. Each of its eight sides features a different toy to keep your fingers busy – clickable buttons, a little controller-like joystick, rolling dials and metal ball, a flipping switch, a spinning dial and even a rubbing surface inspired by traditional worry stones. Whatever sensation your restless hands are in need of, the Fidget Cube delivers.
The McLachlan brothers are currently running a Kickstarter crowdfunding campaign for the Fidget Cube, and in little over a week, they've blown past their goal of $15,000 and reached a whopping $1.8 million in pledges. The campaign still has 40 days to go, so they're probably going to have multiple millions available to enhance their creation.
You can pre-order a Fidget Cube by pledging $19 on Kickstarter, or you can snatch an extra for your best friend, with a $35 pledge. The products are scheduled for delivery anywhere in the world, in December 2016. Admit it, this is the best Christmas gift ever!
Photos: Kickstarter