Niche fashion brand Liminal Work Shop has created a unique-looking puffer jacket featuring 54 individually placed 3D padded keyboard keys.
Made of water-resistant nylon, the Liminal puffer jacket features key zipper pockets, a hash key zipper pull, and an adjustable waist. However, it's the unique aesthetic that makes it worth the £495 ($623). Whether you like it or not, it's hard to argue that the keyboard-inspired design is something completely new in the fashion space and can be considered a work of art. Plus, all those padded keys may actually come in handy on a cold winter day.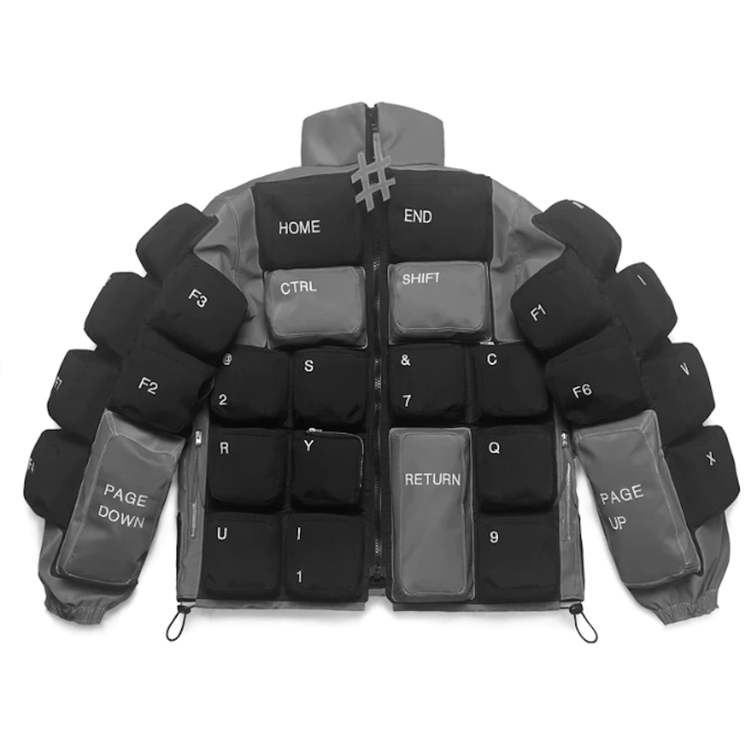 Photo: Liminal Work Shop
If the black-and-grey combination feels a bit too bland, you may want to go for the flashier ivory-white version that Liminal put out a few months ago. It's actually the more retro-looking of the two and it's made out of faux leather. It's actually considerably cheaper at $269.99, and you can even even find it discounted. Then again, it has fewer keyboard keys, so there is a trade-off.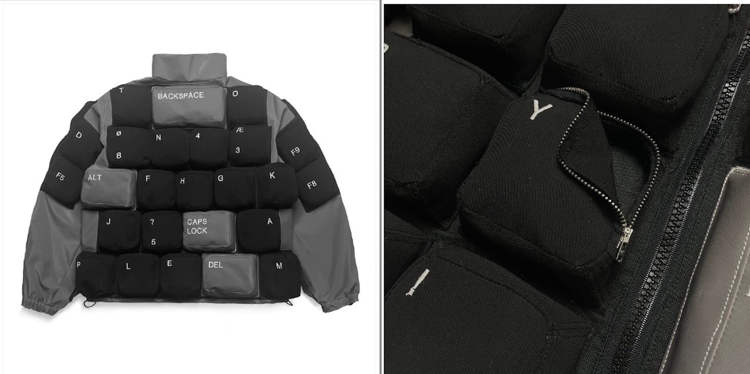 View this post on Instagram