Swiss premium writing tool company Maison Caran d'Ache and luxury watchmaker MB&F recently teamed up to create a limited-edition fountain pen that's shaped like a rocket ship and comes in a launch pad box. Considering the theme, the astronomical price of $19,900 is actually not that much of a surprise.
The Astrograph fountain pen is reportedly the most complex writing tool ever designed in the Caran d'Ache workshops. The companies involved in the project said that it was a massive technical challenge that required four years to develop the concept, plus an extra 12 months to come up with a functional final version. It contains no less than 99 innovative components created specifically for its design, and every unit requires over 500 manual operations to manufacture.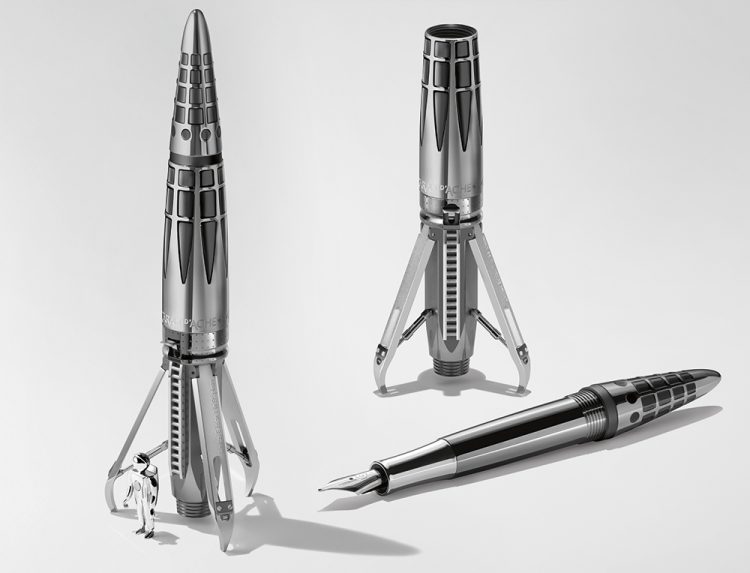 The unique fountain pen was inspired by MB&F founder Maximilian Büsser's childhood dream of exploring space. The body of the Astrograph is shaped to resemble a rocket, and features a hidden lever disguised as the entryway of the spacecraft, which activates three stabilizer legs that allow the writing tool to be placed fully upright. The luxury launch pad box of the Astrograph also includes a magnetic astronaut figurine that attaches to the ladder of the "rocket" to enhance the space-age feel of this masterpiece.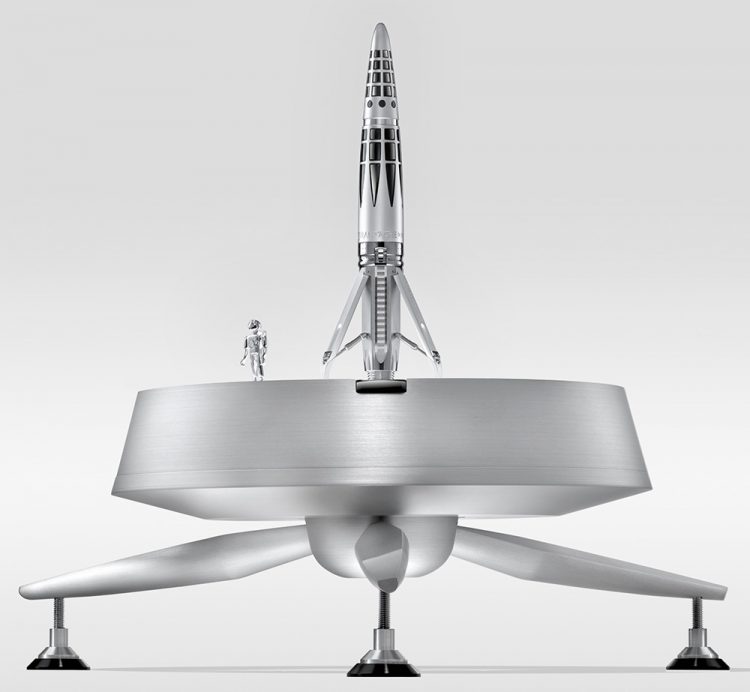 In honor of the 99 components used to make the Astrograph, only 99 pieces will be released, for the not-so-modest price of $19,900. Before you freak out over the price, you should know that it's dirt cheap compared to the most expensive fountain pen in the world – the $1.3 million Aurora Diamante.
via A Blog to Watch