If you're the kind of person who always complains about their daily work commute, this story will probably make you feel a bit better about your situation. A Los Angeles man who works in San Francisco has a daily six-hour commute, most of which is done by plane.
Every workday, Curt von Badinski, a mechanical engineer and the CTO of San Francisco-based tech company, Motiv, wakes up at 5 in the morning, takes a shower, gets dressed, has breakfast and hops into his car for a 15-minute drive to Bob Hope Burbank airport, where he boards a single-engine commute plane. He takes a 90-minute flight to Oakland, a city located 353 miles (568km) north west of Los Angeles, and, from there, he gets into his other car and drives to the headquarters of his company, in San Francisco. He gets to work at around 8:30, and does it all over again at 17:00, when he leaves for Los Angeles. He usually gets home around 21:00.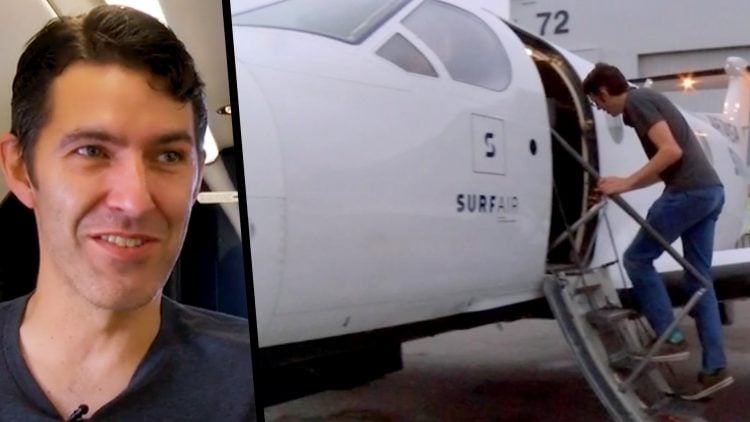 Photo: BBC video screengrab
"Whenever I tell people that I commute to San Franciso every day, they ask me that question three times. They say 'Every day?', 'Every day?', 'Every day?'" von Badinski told BBC Capital. "They are really confused that I can actually go up and back every single day."
Curt's company was actually founded in Los Angeles, but at one point they decided to move it to San Francisco, because "there's so much talent up here in a really small space". The young entrepreneur says that the situation is such that he can't uproot his family from LA and bring them to San Francisco, and he definitely can't move the company back, so his long commute was the only viable compromise.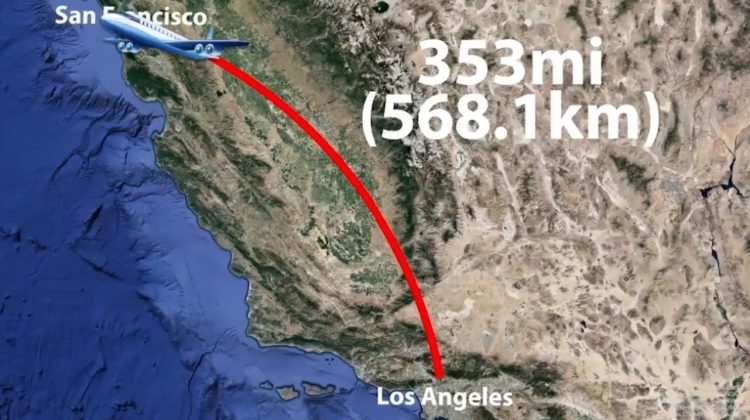 Photo: BBC video screengrab
"The way I justify a six-hour commute is having the ability to have all the things that I want," Curt von Badinski said. "I want to have face time with my company and be able to interact, and be sure that I am addressing the needs of my company, but I also want to be able to be there to help my family in LA."
Von Badinski pays a $2,300 monthly fee for unlimited flights on a single-engine commuter plane, which he usually shares with about 8 other commuters. He has also undergone a thorough background check, so he can bypass the main airport terminals, skip the usual security checks and board the plane within minutes of parking his car. Still, his daily commute amounts to six hours spent in a car or an airplane, which I can only assume must be exhausting.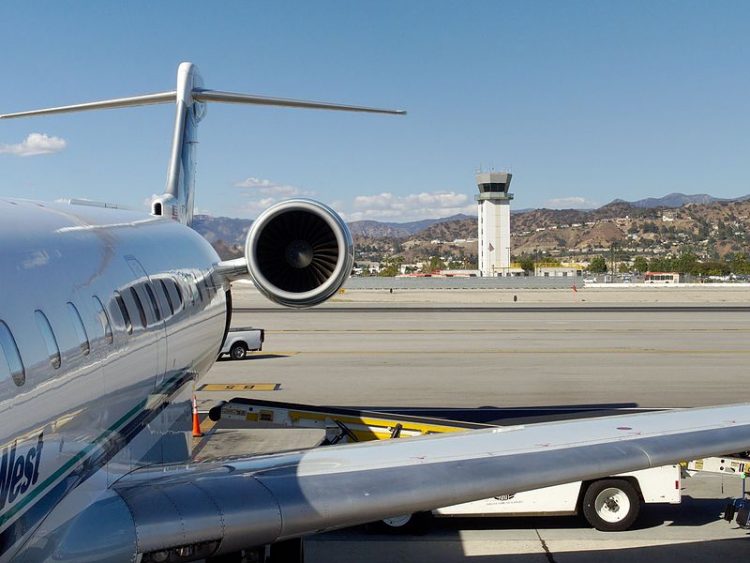 Photo: Junkyardsparkle
It certainly doesn't sound very hard when you hear Curt talk about it. He claims to always be excited to start the day, but admits that there are some challenges. For one, there can be serious discrepancies in climate, between Los Angeles and San Francisco, and in the beginning, he was always caught off-guard by them. It can be sunny in LA, but chilly and foggy in San Francisco. And then there are the traffic jams between Oakland and San Francisco, which he tries to avoid as much as he can.
As for the flight itself, he just uses the time to do some work, network with the other commuters, which include start-up founders and venture capitalists.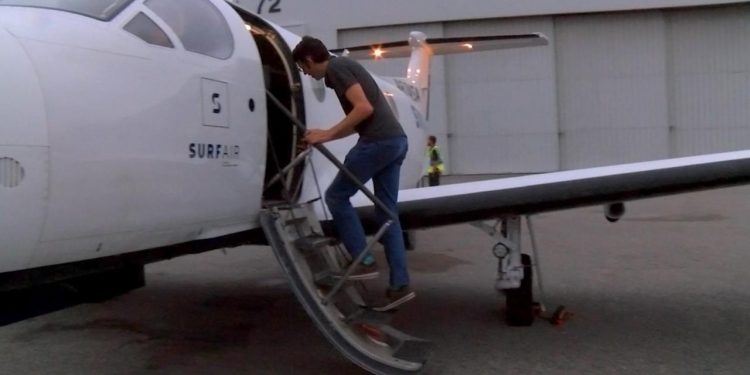 Photo: BBC video screengrab
Interestingly enough, Curt von Badinski is not the only person in the world to take a plane to work every day. Last year, we wrote about Frantisek Hadrava, a 46-year-old man from the Czech Republic, who got so tired of driving to work that he built his own airplane. He shortened his daily commute from 12-14 minutes, to just 4-5 minutes. Now that's progress.
If you're interested in interesting commutes, you may also like the story of this librarian from Maryland, who has been avoiding traffic jams by rowing to work in a fiberglass racing shell on the Anacostia River, every day.