Follow JC Go! is a religious take on the popular mobile game Pokemon Go. Instead of using augmented reality to roam around in the real world and catch virtual Pokemon, you get to catch saints and other religious figures.
Developed by Fundación Ramón Pané, a Catholic organization with headquarters in Miami and Honduras, Follow JC Go! is an augmented reality video game that combines technology and evangelization to teach players of all ages about the Catholic faith. It features the same principles as the immensely popular Pokemon GO app, allowing users to roam around real-life locations and use the camera of their smartphones to find and catch virtual characters. Only instead of Pokemon like the adorable Pikachu, players will be looking for saints and other religious figures.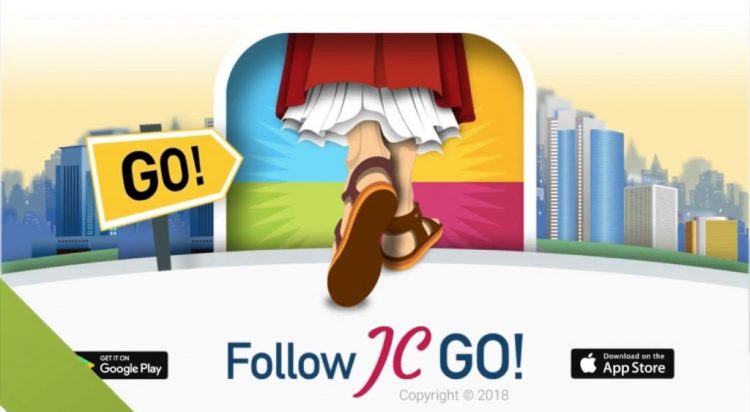 Follow JC Go! doesn't have gyms, so you likely won't be able level up your collection of religious characters, and the combat elements of Pokemon Go are replaced with philosophical questions that players will have to answer whenever they discover new saints. The game also encourages real-life worship, prompting them to stop and pray whenever they pass a church or a hospital (for the sick people there).Players are also encouraged to donate to charity through the app for the chance to receive virtual currency as a reward.
When they discover a saint or other religious figure via the app, players will have to answer a series of true-or-false questions about the character. If they answer correctly, they will get to add that character to their collection and earn points. If they get the answer wrong, they will be presented with three options – walk away and try to catch the character at a later date, spend 3 denari (the in-game currency) for another try, and ask an in-game friend for help.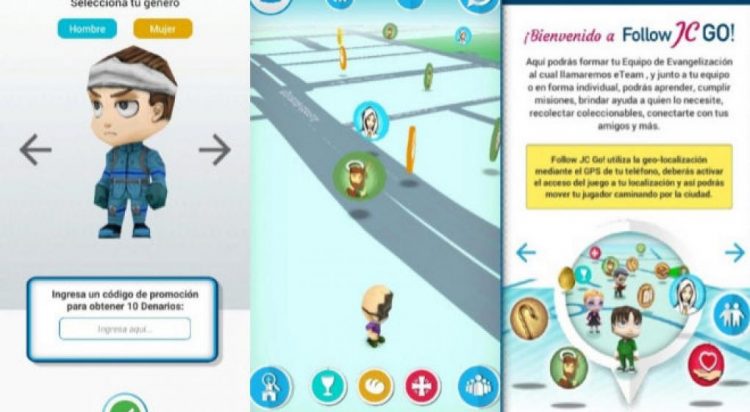 The app also promotes social interaction, encouraging players to communicate via chat and even meet in real life to complete certain challenges or take part in religious or charity events. The Fundación Ramón Pané website states that players will also be able to participate in both national and international competitions, although it's not yet clear how they will play out.
While Follow JC Go! was not developed or funded by the Vatican, according to a Fundación Ramón Pané director, the Pope himself is a big fan of the app.
"You know, Francis is not a very technological person, but he was in awe, he understood the idea, what we were trying to do: combine technology with evangelization," Ricardo Grzona, executive director of Fundación Ramón Pané, told Catholic news site Crux Now.
The Spanish version of Follow JC Go!, also known as "Follow to Jesus Christ and Go!" was launched on October 19, but English, Italian and Portuguese versions are expected in the next few weeks. So far, the game has received an unimpressive rating of 3.2 stars on Google Store, and the user reviews are mixed as well.
"The best app I have on the phone, I feel happy to follow the path of the Lord from my smartphone," one person wrote.
"I wanted to burn heretics, but it wasn't possible," another user – who rated the app 1 star – wrote.