The new year got off to a rocky start for owners of black cars in Turkmenistan's capital. Reports of black automobiles being impounded without warning or explanation have been coming out of Ashgabat since New Year's Day. Police started returning the vehicles to their owners a few days ago, but only if they agree to sign a document that obligates them to repaint the cars white or another light color.
As of January 2018, black cars have been made illegal in the city of Ashgabat, Turkmenistan. According to several independent sources, police started towing black cars to government parking lots on January 1st, without even bothering to notify the owners. Most of them learned from parking lot guards or neighbors that their vehicles had been seized by the police, and the government has yet to offer an explanation for the mass impounding of black cars. Sick of waiting for an official announcement on the matter, some car owners contacted the police and were told that they were only allowed to retrieve their vehicles if they signed a document that obligates them to repaint the cars white or a light color.
Photo: nakhon100/Flickr
If this sounds like news you would expect to read on satire news like The Onion, you probably don't know very much about Turkmenistan. The Central-Asian country banned the import of black cars back in 2015, and customs officials at the time couldn't offer any explanation for the move other than "white brings good luck". In November of 2017, government officials were ordered to only drive white cars, so, in retrospect, this most recent ban on black cars in Ashgabat really doesn't seem that surprising.
But why is black frowned upon and white so revered in Turkmenistan? Well, as RadioFreeEuropRadioLiberty noted in a 2015 article, "white has long been a feature of the carefully constructed personality cult of President Gurbanguly Berdymukhammedov. The former dentist has draped his capital Ashgabat in white marble, rides white stallions, and makes appearances dressed in white amid white carpets and white flower arrangements." There's no place for black in a white utopia, so black car owners have to get with the program.
Unfortunately, the impact of the new rule has hit many black car owners in Ashgabat very hard. Having a car repainted in the country's favorite color – white – was already very expensive, but after news of the unannounced ban on black spread around the capital, prices shot up even more.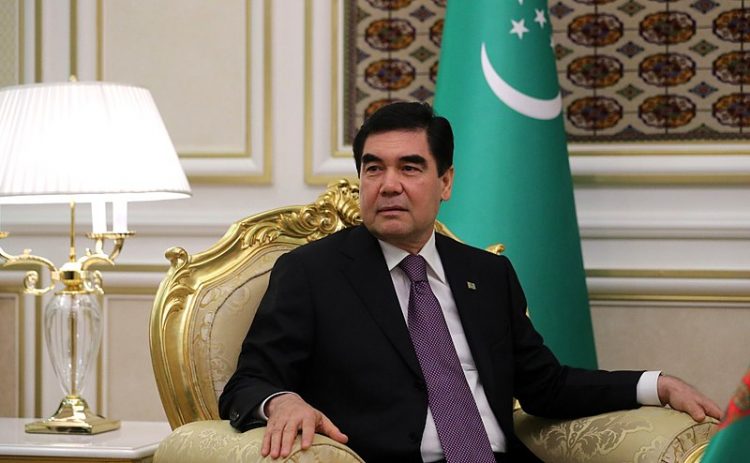 Photo: Kremlin.ru
"When I came to the car service, I was told that the repainting my car would cost 7,000 manat, but in a week the price would rise to 11,000 manat," one Ashgabat resident who had his car impounded told Radio Azatlyk. "My salary is 1,000 manat, so even if I save up all of it, I will be forced to spend all my annual income on this paint job."
While Turkmenistan's government will probably never officially acknowledge that the ban on black cars was linked to president Berdymukhammedov personal preference, anonymous sources in the government have already told Radio Free Europe that the decision to change cars' colors was linked to Berdymukhamedov's love of the color white.