An Indian woman who lost her husband in a tragic car accident years ago has built a small temple in his honor, and worships a marble bust of him.
Padmavathi, a woman living in Andhra Pradesh's Prakasam district has been getting a lot of attention in her home country of India after it was reported that she built a small temple in honor of her late husband, complete with a white marble statue sculpted in his likeness. The woman claims that her husband, Gurukula Anki Reddy, appeared in her dreams soon after his death, in 2007, asking her to build a temple for him. She honored his wishes and has been worshipping there ever since.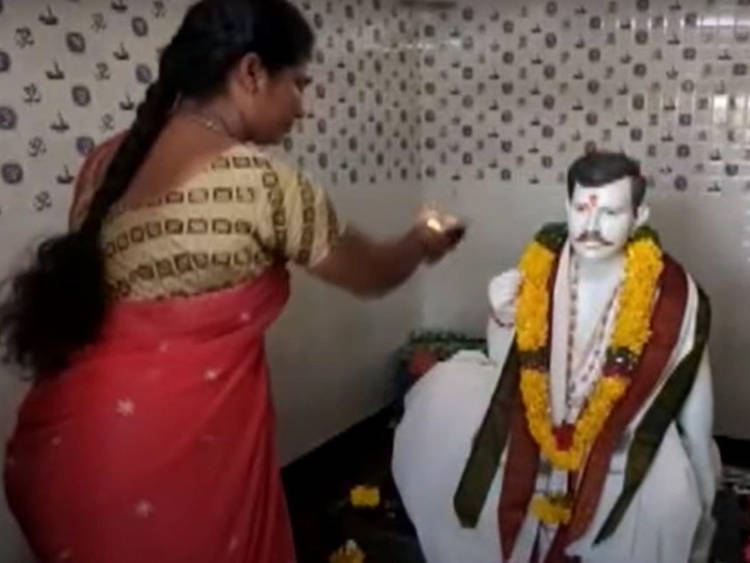 Photo: video screengrab
Padmavathi reportedly said that she grew up seeing her mother worship her father and decided to follow her example until the untimely death of her husband. However, she continued honoring him even after his passing, even having a detailed bust of him installed in the temple.
A video showing the woman performing puja to her husband's idol recently took Indian social media by storm, leaving millions impressed with the woman's everlasting love and devotion to her late husband.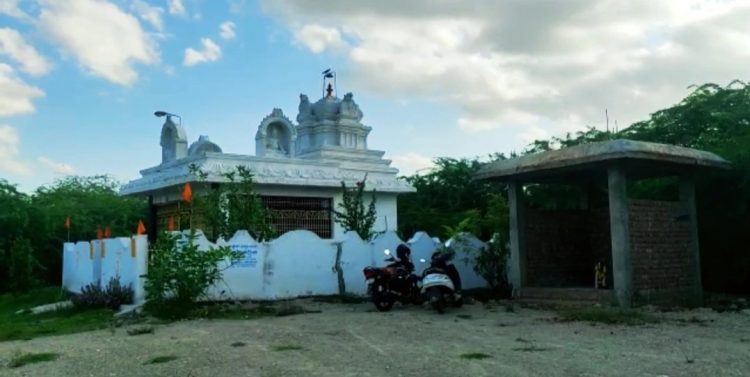 Photo: video screengrab
On weekends and nights with a full moon, Padmavathi offers special prayers and distributes food to locals in her husband's name. Word of her unique temple spread in the local community, and now locals come here to pray for their wellbeing from time to time.
While definitely uncommon, this sort of gesture is not unheard of in India. As a matter of fact, earlier this year, we wrote about an Indian man who had a life-size, ultra-realistic statue of his late wife installed in his home, so that he and his children could feel like she was still with them.
via Times of India