It's one thing to get scouted by a modeling agent when you're walking downtown, dressed to the 9's, but you have to be both striking and extremely lucky to get scouted while washing dishes at a Chipotle in Austin, Texas. But that's the unlikely story of Remington Williams, the fashion world's hottest new show stopper, who went from doing the dishes to walking the runway at the New York Fashion Week in just 12 days.
Williams was working at her local Chipotle restaurant not more than two weeks ago, when a scout walked in and offered her a life changing opportunity. Days later, Williams was on a plane for New York City, to sign with DNA Models, the modelling agency that launched the careers of legends like like Linda Evangelista and Natalia Vodianova. She arrived just in time to book the Calvin Klein Show at New York Fashion Week – an impressive achievement by any model's standards, but made even more amazing by the fact that this would be her first time working as a model, ever.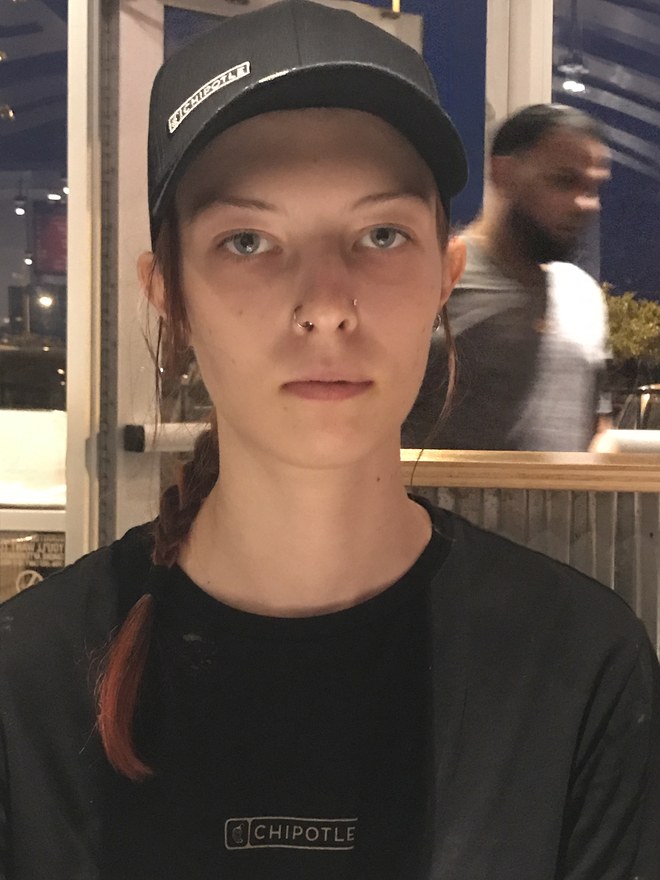 Photo: Remington Williams
In an interview with Vogue, Williams said, "Raf Simons personally taught me how to walk. He could have picked any model, but he believed in me so much that he took the time to help me so that I could do his show."
Williams' extraordinary luck did not stop there. After the Calvin Klein show, she was quickly offered a last minute chance to walk for Marc Jacobs as well. "I was visiting the Met Museum, and then suddenly received a notification I had to fit for the Marc show in one hour at their offices in Soho," the model recalled. So she quickly rushed across town and made it in time to walk in a show that featured some of the most famous models in the industry, like Kaia Gerber and Gigi Hadid. "When I arrived, he was there to greet me. I was so giddy and excited because I felt like I was a part of the creative process from the very beginning."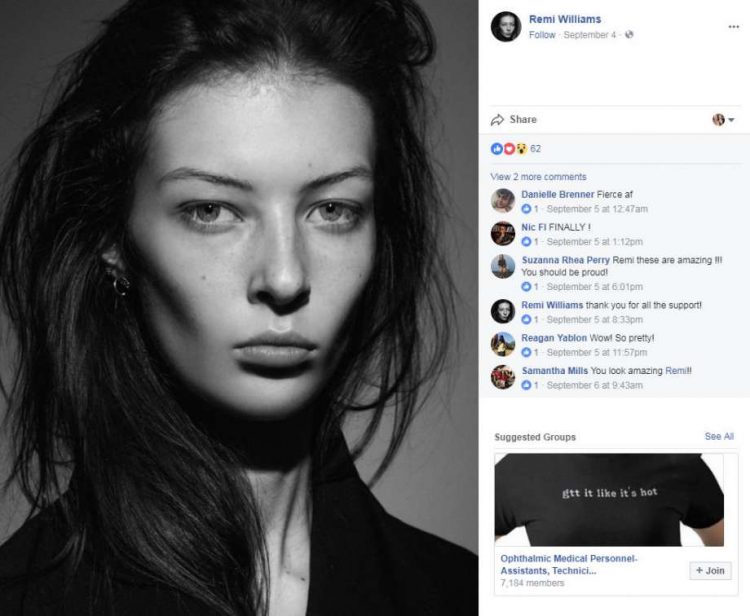 Photo: Remington Williams
Williams may have found a new calling, or at least a new career path, but that doesn't mean she is completely shedding herself of her old hobbies and interests. While she prepares to walk in the upcoming European Fashion Shows, Williams is continuing her studies in graphic design – something she has always felt very passionately about. You can find her original drawings and paintings for $5 on Etsy, but act fast, because as her social media followers go up, chances are her prices will go up too.
She's also trying to perfect her stiletto walk, by wearing them every time she steps out to the local shop. "I've been wearing the heels to the grocery store and bodega near my apartment," she said. "Models do not get enough credit for walking in those crazy shoes—they make it look so easy!"