An English adventurer recently got to experience what most of us have only seen in the 2009 Pixar animated movie "UP" – flying 8,000 feet above ground while tied to colorful party balloons.
The Adventurists, an adventure company based in Bristol, England, offers unusual holidays to those seeking extraordinary experiences. Past projects have included, among several others, a rickshaw runs across the Himalayas and a motorbike race across the planet's largest frozen lake in Russia. Every adventure raises money for charity, and in the past 12 years they have raised over £5 million. For their latest fundraising project, the company has taken inspiration from the critically acclaimed 2009 Pixar film UP, tying a lawn chair to 100 balloons and getting a crazy adventurist to sit in it at 8,000 feet above ground.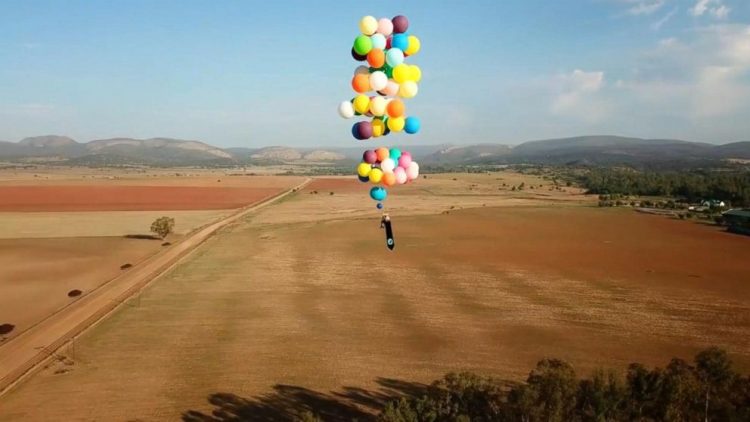 Photo: The Adventurists
"It's going to be a three-day, long distance, floating adventure under party balloons on a chair… probably the silliest air race," Tom Morgan, the founder of The Adventurists, described in a video posted to the company's Facebook page.
But before they could start booking in clients, the idea had to be tested. After two months of planning, Morgan and his team first flew to Botswana for the initial test run.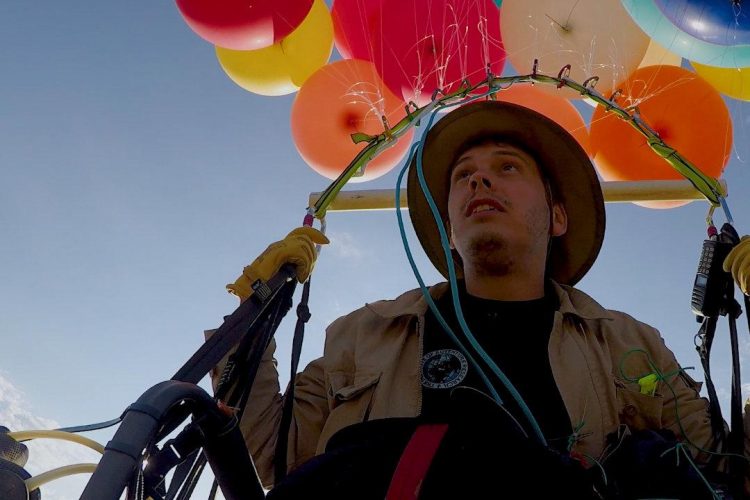 Photo: The Adventurists
"There's lots of open space. And it's in the middle of a continent, so when the wind blows, we won't land in the sea and die," Morgan said. However, after a week of failed attempts, he and his team decided to relocate just north of Johannesburg, in South Africa.
"The problem was finding a good weather window and it was difficult to protect the balloons as they kept bursting," Morgan told BBC News.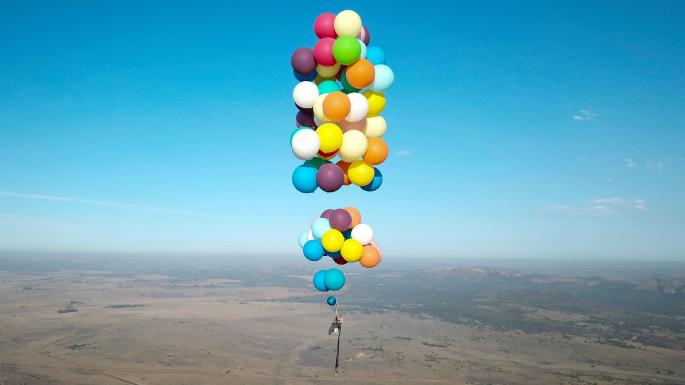 Photo: The Adventurists
With just enough helium for one last attempt, Morgan and his team spent two days filling balloons. On Monday, October 23, strapped to a lawn chair under 100 balloons and surrounded by safety supplies, Morgan took flight. He rose slowly at first but began to accelerate very quickly as he reached the inversion layer of the atmosphere.
"I had to keep my cool and start gradually cutting the balloons," Tom recalled. "It was a fairly indescribable feeling, wafting across Africa on a cheap camping chair dangling from a load of balloons."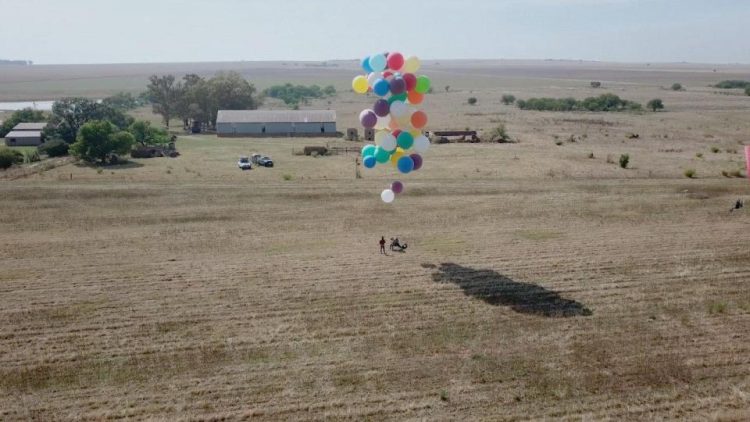 Photo: The Adventurists
Morgan reached a height of 8,000ft (2,438m) and traveled 25km (15.5 miles) altogether in his two-hour flight. He described the experience as "unbelievably cool", and also admitted that he felt "somewhere between terrified and elated" as the chair rose into the air.
"We weren't even sure Tom would come back alive. We didn't think he was going to manage it," Matthew Dickens, event manager for The Adventurists, told CBS News. "But yeah, he got there in the end."
The successful balloon flight means that daredevils will now be able to book similar flights through The Adventurists. So if you've ever to experience the iconic balloon flight from UP, you know who to call.