Eclipse, a black Labrador-bull mastiff mix from Seattle, really loves going to the park. So much so that when her owner is too busy to take, or when he's taking too long, she just leaves the house by herself, gets on the bus and goes to the park by herself.
It all started one day, four years ago, when Eclipse and her master, Jeff Young, were waiting for the D-Line bus at the bus station. The dog knew they were going to the park and she was impatient, so when the public transportation vehicle pulled up and the doors opened, she just jumped right in. Jeff was smoking a cigarette and decided to just wait for the next bus, but Eclipse wouldn't hear of it, so she ignored his commands to come down. So she just rode the bus by herself and Young caught up with her later, at the park. While impressed with his pet, Jeff Young had no idea that this would eventually become a habit, one that would turn Eclipse into a local celebrity.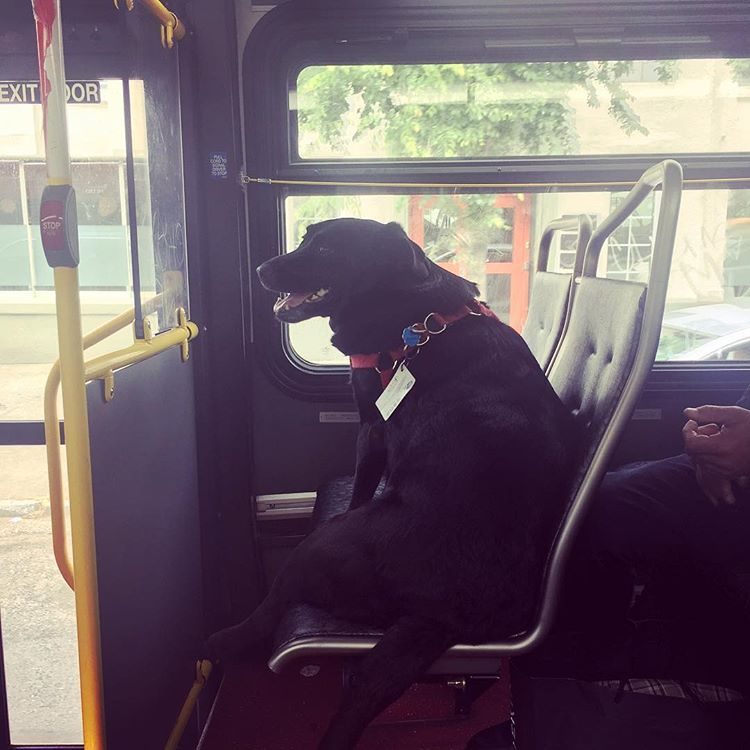 Photo: @seattlecitymisfit
For the past four years, the adorable pooch has been taking the D-Line bus to the park by herself, whenever her human is too busy to take her, or when he's taking too long. All the bus drivers and most commuters already know her, so when Eclipse gets on and occupies a window seat so she can see the park, everyone just smiles and greets her. Young told reporters that he still gets a call about once a week from well-meaning strangers telling him they've found his lost dog, and he has to tell them that it's not what it looks like.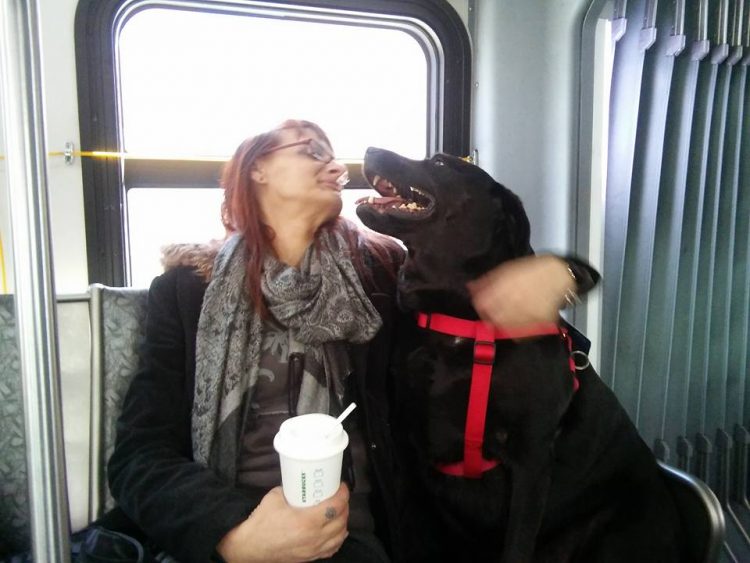 Photo: Eclipse Seattle's Bus Riding Dog/Facebook
"I have to tell them, 'no. She's fine.' She knows what she's doing," Jeff said.
Eclipse became internationally famous in 2015, when major news outlets all around the world reported on this amazing dog that rides the bus to the park all by herself. Since then, photos of the smart pooch sitting next to human passengers with her bus pass attached to the collar have been popping up on social media regularly, and she even got her own photographic book.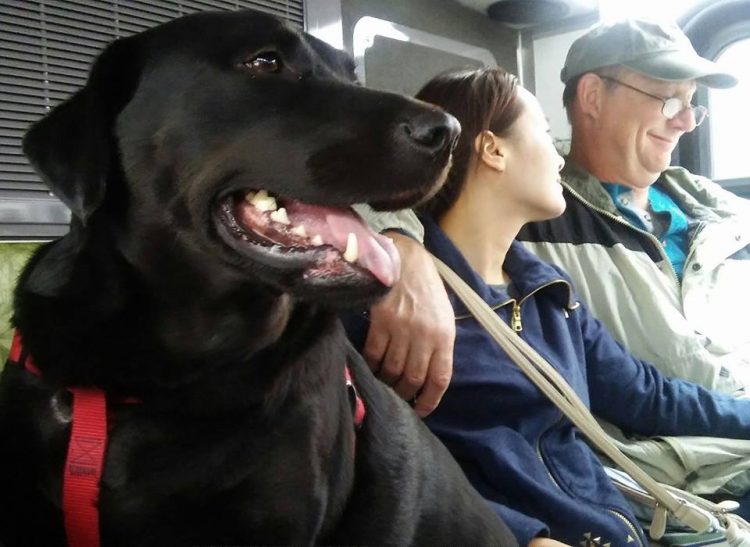 Photo: Eclipse Seattle's Bus Riding Dog/Facebook
In King County, bus drivers get to decide if the accept animals on board, but so far none of them have had the heart to deny Eclipse a ride. Plus, even the bus company officially stated that they love her, because she loves their buses.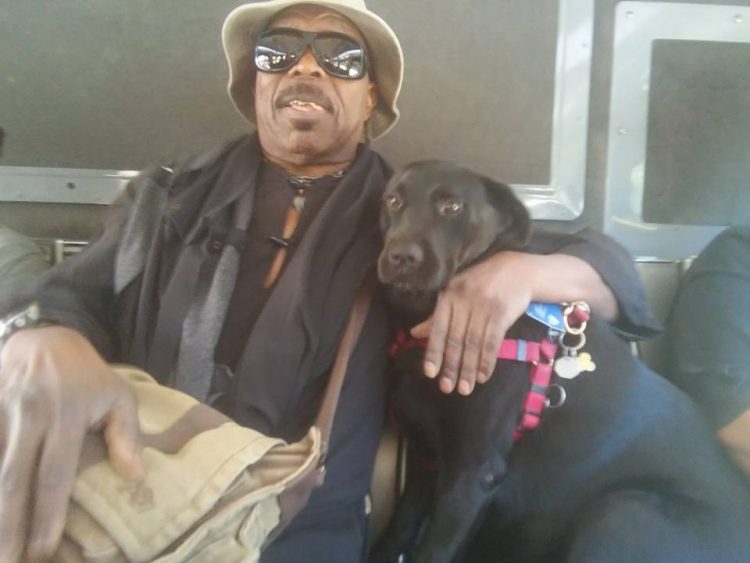 Photo: Eclipse Seattle's Bus Riding Dog/Facebook
The passengers are fond of Eclipse too. "She makes everybody happy. How could you not love this thing?" commuter Tiona Rainwater told KOMO News.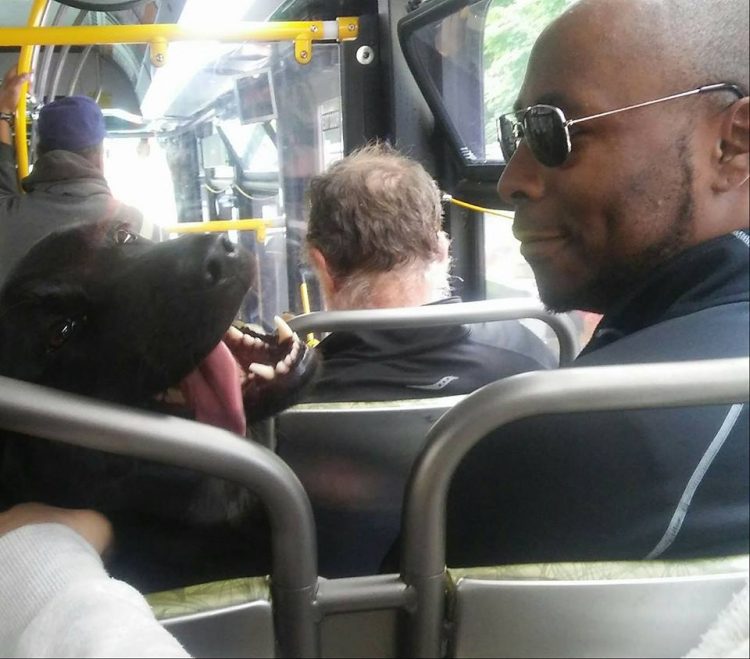 Photo: Eclipse Seattle's Bus Riding Dog/Facebook
Eclipse may be the world's most famous bus-riding dog, but she definitely isn't the only one. Cacao, a mixed-breed canine from Milan has been riding the bus to and from his favorite public garden, by himself, for even longer. And let's not forget the amazing subway-riding dogs of Moscow, which travel from the outskirts of the Russian capital to the city center in search of food, every day.