Russian authorities in the city of St. Petersburg recently came under fire after it was discovered that they had used digital editing software like Adobe Photoshop to fake the cleanup of a local lamp post.
Last week, a resident of St. Petersburg submitted a request on the local government official website asking that a lamp post covered with obscene advertising stickers be cleaned. This Tuesday, an employ of the St. Petersburg administration responded to the complaint, letting the person know that the job had been done, even posting a photo of the cleaned up lamp post as proof. It had apparently been scrubbed of advertising materials, but after taking a closer look, a number of users noticed that the infrastructure element depicted in the photo didn't look quite right.
Zooming into the picture, it was revealed that the lamp post in question had been given the "spray can" treatment to create a two-tone speckled grey effect over the stickers. And as if the shoddy digital cleanup wasn't obvious enough, someone even noticed a bizarre "blob" of white digital spray paint suspended in mid air by the right of the infrastructure element.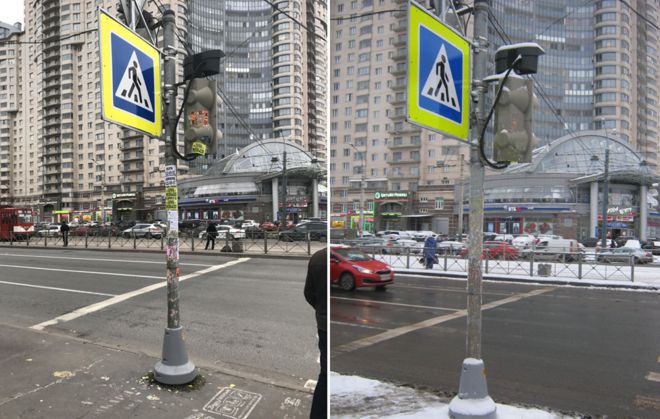 Read More »