While most human identification technology companies choose to focus on facial recognition, one Chinese startup claims to have developed  much more accurate identification system based on micro traits of veins within human hand.
Developed by MELUX, AirWave is an incredibly efficient identification system that is said to be a million times more accurate than facial recognition technology. There are only 80 to 280 feature points on the face that artificial intelligence can asses when scanning an individual, but AirWave is able to scan more than a million micro-feature points in the palm of the hand in under 0.3 seconds, making it virtually impossible to cheat. A simple swipe of the palm over a special sensor is all that's required to get an ultra-accurate authentication and/or authorization in real time.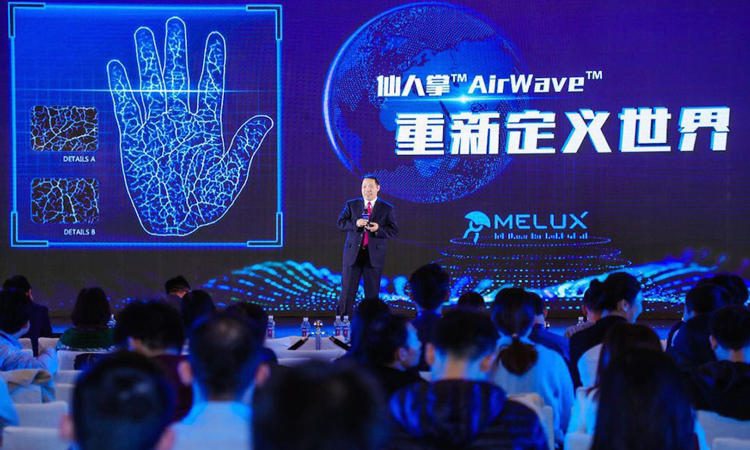 "The AirWave full-hand-vein technology, based on artificial intelligence, is capable of sensing millions of dimensional micro-feature characteristic points, from major veins to capillaries, with just a single wave of the hand, enabling users to remain in motion while being identified and authorized," Xie Qinglu, founder and chairman of MELUX, recently told China Daily.
"The major veins and capillaries under skin are individually unique, and they are at the five- micrometer level and even more sophisticated than road systems in a metropolis," Xie added. "The AirWave technology can identify one hand out of a billion accurately in less than three-tenths of a second."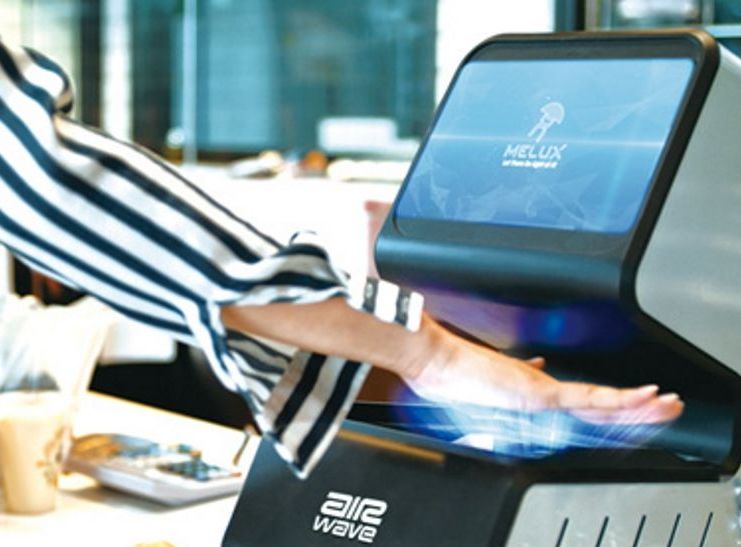 Right now, China's cashless society relies on facial recognition, QR codes and password systems to authorize mobile payments. MELUX considers current options to be either exploitable by cybercrime experts, or unfriendly to senior citizens. Privacy concerns are also well-founded, especially where facial recognition is concerned, so AirWave is considered much more efficient and secure, easy to use by anyone, and less intrusive.
Unveiled in 2018, AirWave technology has been making waves in China over the past year, and is already being in several cafeterias and government public service areas in South China's Guangdong province. MELUX is reportedly in talks with a metro operator in Guangzhou to implement Airwave as a seamless authentication method.