Japanese tech giant Kawasaki caused a lot of raised eyebrows at the world's largest robot trade show in Tokyo, with Bex, a rideable robot goat.
The 2022 International Robot Exhibition featured a lot of ingenious creations, but few as attention-grabbing as Kawasaki's latest invention, a robot goat that can carry approximately 220 pounds of cargo. Named after the Ibex, a species of large wild goat native to parts of Eurasia and Africa, the Kawasaki Bex can transport human riders or different materials, but it also has a fully modular top half, so it doesn't need to be a rideable goat. But let's be honest, why would you want to ruin a good thing? After all, what's cooler than a robot goat?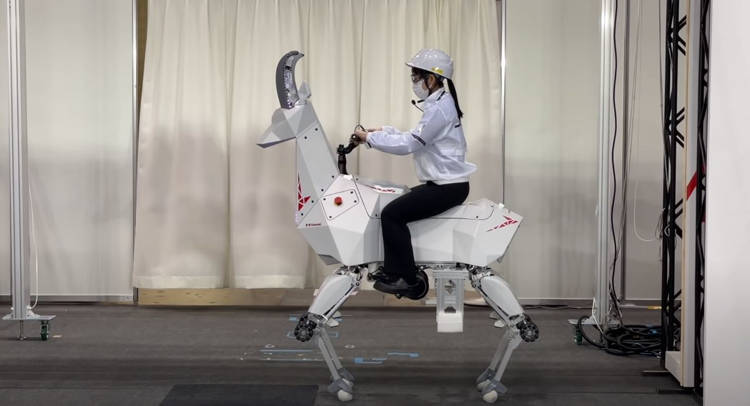 Ibexes are famous for their ability to expertly handle mountainous terrain, climbing up and down steep and precarious slopes with minimal effort. It's clear that, by borrowing the name and general look of this animal, Kawasaki wanted to suggest that its robot embodies the same kind of mobility, but the Bex isn't quite as nimble as an Ibex.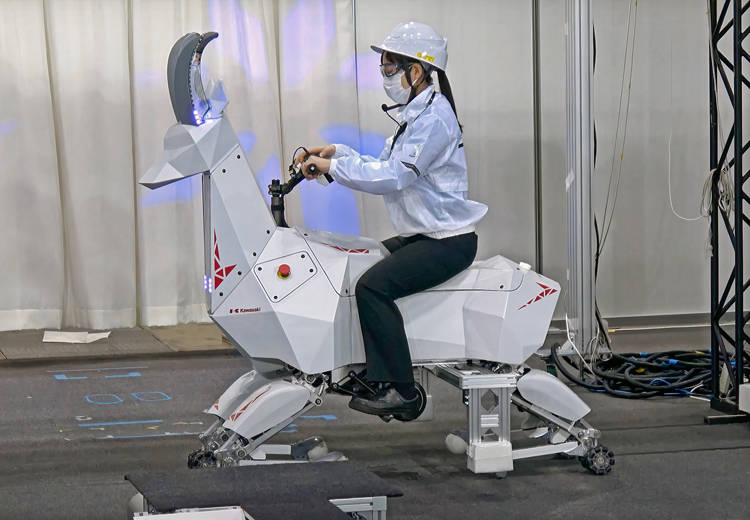 On flat terrain, Bex can move at a decent speed (not yet revealed by the manufacturer), thanks to sets of wheels installed on its "knees", but on rough, uneven surfaces, it needs to rely on walking. Sadly, as you can see in the embedded video, it's nowhere near as fast enough to actually make sense as a means of locomotion. Plus, it looks very uncomfortable to ride.
It's important to note that the Bex is only a prototype, so it'll probably see some major improvements if it ever goes into production, but the mere fact that it made a robot goat makes Kawasaki worthy of praise in our book. Hey, at least it's not some guy in a robot suit, right?