Chateau Erken, in the Russian Federation's Kabardino-Balkaria autonomous republic, looks like an extremely well-preserved medieval castle, but in reality, this architectural wonder is just over a decade old.
Located in the vineyard-dominated countryside of Kabardino-Balkaria, Chateau Erken is a tourist attraction unlike any other in Russia. Not only does it mimic the fortress-like design of European medieval castles, but its location in the middle of a man-made lake full of fish and wild birds is just as impressive. People from all over the country come to this rural area in Southern Russia to see Chateau Erken in person. Photos and videos of this amazing castle have been doing the rounds on social media for years, but some people still can't believe it exists and that it was built not by a king, but by a legendary businessman.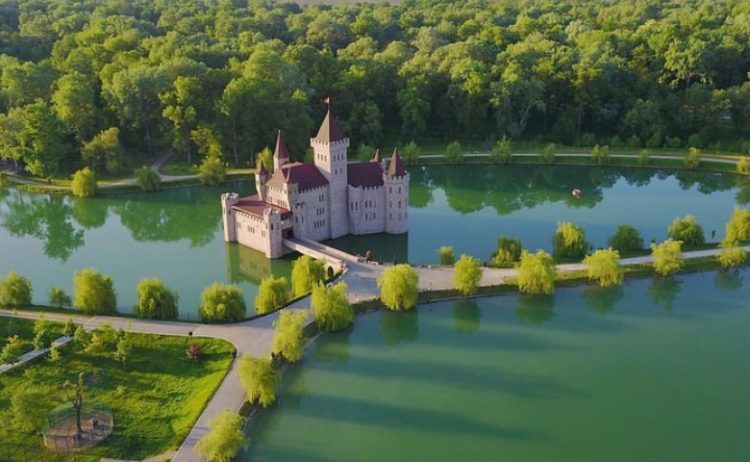 The name "Tembulat Erkenov" is synonymous with the wine industry of Kabardino-Balkaria. After graduating from the Faculty of Agronomy, he was sent to work in a communist collective, but quickly rose through the ranks and eventually became Deputy Chairman of the Government of Kabardino-Balkaria. Later in life, he went on to found his own winery, Chateau Erken, which is recognized as one of the best in Russia.

Inspired by the castles he visited during his many travels through Europe, Erkenov decided to build his very own medieval castle; not just a small-scale replica, but an actual life-size castle. And if the sources I checked are to be believed, this architectural wonder was completed after only two years, in 2010.
Today, the main operations of Chateau Erken are located inside this magnificent castle, but the place serves as a local tourist attraction as well. Those who want to see the inside of the place have to pay for a tour, but there is plenty to see from the outside as well, considering that the castle is located in the middle of a man-made lake populated with fish and wild birds.
Tembulat Erkenov passed away in 2017, leaving his son to handle the affairs of Chateau Erken. The five-story castle he built also remains as a testament to his life's work.
Chateau Erken is located near the village of Chernaya Rechka, close to the highway leading to Nalchik in Kabardino-Balkaria. (coordinates: 43.593156, 43.819854).