It's considered the most contaminated site in the southern hemisphere and one of the most toxic in the world, but for some reason tourists just can't stay away from the abandoned mining town of Wittenoom, deep in Western Australia's remote Pilbara region.
In its heyday, between 1930 and 1966, Wittenoom was home to around 20,000 people, most of whom worked in the now abandoned nearby mines, extracting deadly asbestos every day. Today, it's a ghost town surrounded by large 'Danger' signs designed to keep people as far away as possible. Even though asbestos mining ceased decades ago, Wittenoom is still surrounded by around three million tonnes of asbestos residue, enough to make the air there potentially deadly. The place is so dangerous that last year the Australian government decided to compulsorily acquire the properties of the last three people living in the area, just to get them to safety. And yet, there are thousands of tourists visiting Wittenoom every year and proudly posting photos of it on social media.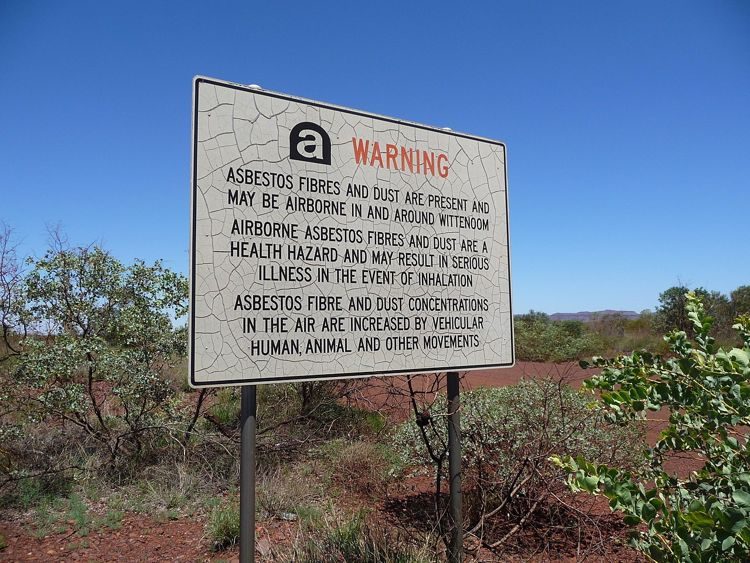 Photo: Five Years/Wikimedia Commons (CC BY-SA 3.0)
Most of the 2,000 human victims of asbestos exposure in Wittenoom were residents of the Australian mining town, but experts warn that even a short visit can have deadly consequences. Exposure to a single fibre of asbestos residue can be fatal, and authorities have done everything in their power to keep people away from the remote settlement. Wittenoom has been taken off maps and road signs, disconnected from the power grid, and warning signs have been placed all around it. But fans of "extreme tourism" either ignore the warnings or downplay the danger they are exposing themselves to.
"These warnings signs are not there for decoration or to add your Instagram collection. They are serious warnings about serious health consequences," Ben Wyatt, Australia's Minister for Aboriginal Affairs and Lands, recently said. "I can't stress enough that it is particularly foolish to travel to Wittenoom. There are plenty of gorges in Western Australia which do not bring with them the threat of a fatal consequences."
But there's just something about the eeriness of Wittenoom that just draws people in despite the obvious danger. They walk around the place taking photos for their social media pages, hunt for trophies left behind by the residents who have since been evacuated and just enjoy the sights. Some think that a short visit can't hurt, or that if the wind isn't blowing the risk of inhaling asbestos fibres is negligible, while some simply enjoy the feeling of adventuring into a place that most people wouldn't dare approach.
"It's open field for anyone to go there," Lyniece Bolitho, a former resident of Wittenoom, told ABC.net.au. "If you go there any day of the week, you will see tourist after tourist after tourist going into Wittenoom — babies, people from all over the world. This is a tourist hotspot we're talking about here."
There are those who would like to see the government undertake a cleanup operation in Wittenoom, to get rid of all the asbestos residue, but Ben Wyatt says that even if billions were invested into such a project, "it is virtually impossible that the area will ever be safe for human habitation". So it's best to just stay away and forget that the place exists.
"I have a simple message for anyone thinking of travelling to Wittenoom. Don't," Wyatt warned.
Exposure to asbestos can cause deadly diseases like mesotelioma (a rare form of which affects the thin membrane that lines the chest and abdomen), asbestosis and lung cancer. Symptoms can occur decades after the exposure…