In a viral video that has been doing the rounds online, an African pastor can be seen entering the lion's cage at a zoo and teasing the felines to show that nothing can happen to a man of God.
Originally posted on Instagram by @mufasatundeednut, the bizarre video shows a man wearing a blue suit playing with three young lions under the watchful eyes of several people outside the cage. The man is referred to as 'Pastor Daniel', and if the original poster of the clip is to be believed, the daring stunt was designed to convince his followers that he was under the protection of God, and that nothing could happen to him, even when surrounded by a bunch of lions. The bold pastor can be seen slapping the young lions and even letting one of them playfully chew on his hand.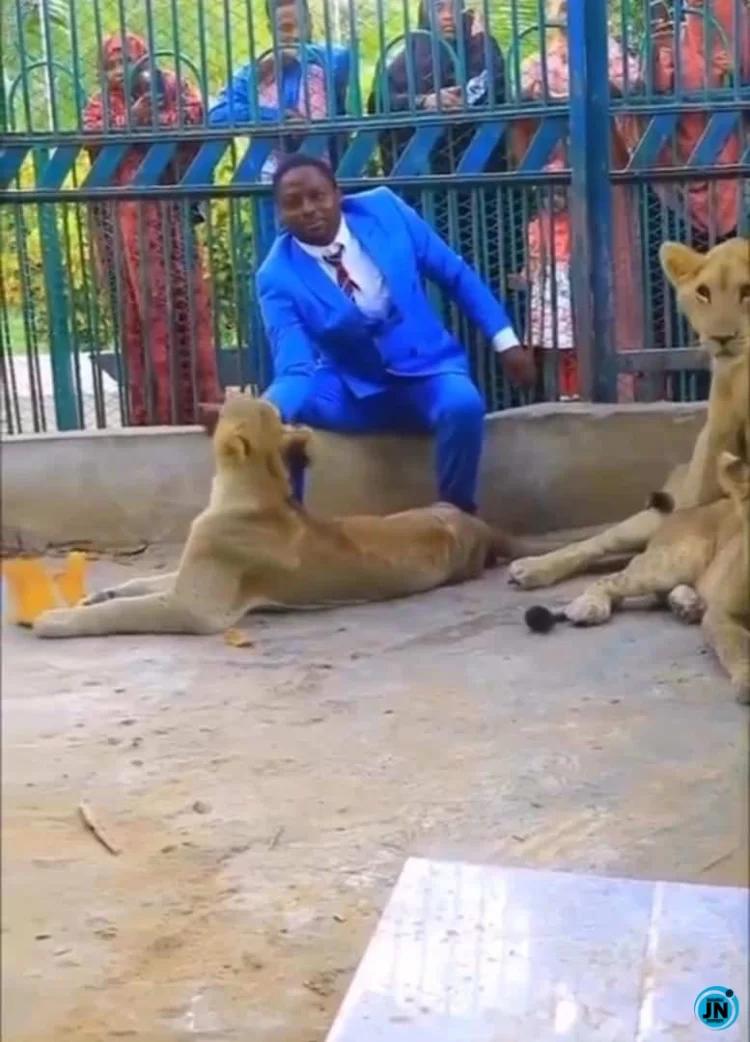 We've seen African evangelical pastors come up with some truly insane ways of brainwashing their flock that they are truly blessed by God, or that they have powers that no mere mortal possesses, but this has to be one of the most dangerous ones yet. Unfortunately for Pastor Daniel, who apparently lives in Nigeria, people weren't too impressed with his trick.
"And you wonder why most people don't take Christianity serious," one person commented on the video. "Cuz people like this would be making it look like a joke."
View this post on Instagram
"Please do not mislead your followers into tempting the Lord God ! Matthew 4:7," someone else commented.