A viral TikTok video of what looks like a concrete fence decorated with hundreds of iphone 6 smartphones has been doing the rounds online in Asia, sparking a heated debate about its authenticity.
Ok, so the iPhone 6 isn't the newest Apple handheld, but I actually have a couple of friends who can't afford to upgrade to a newer iPhone and are very happy with their sixth generation Apple smartphone, so to see this model used as decorative tiles for a fence was a bit of a shock. And I apparently wasn't the only one surprised by the TikTok video posted by Vietnamese user @minhhienapple last week, as his clip showing the fence of a rural home decorated with hundreds of iPhones has so far been viewed over 1.7 million times.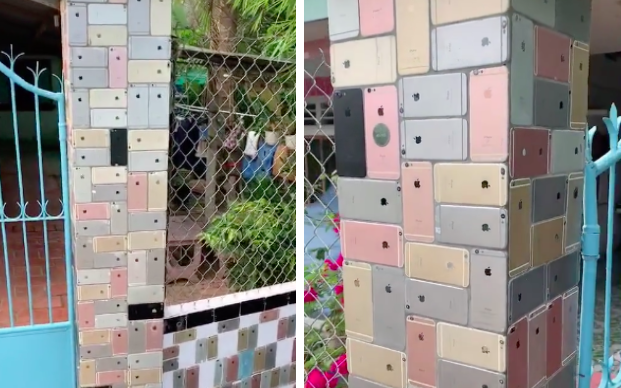 Apparently, the owner of the house displayed in the viral TikTok clip decided that iPhone 6 smartphones were better than regular stone or ceramic decorative tiles, so he used several hundreds of them to beautify their concrete fence. Some of the top comments on the video claimed that these were just decorative stickers, and while that's certainly a possibility, some sections of the video show at least a few real iPhones.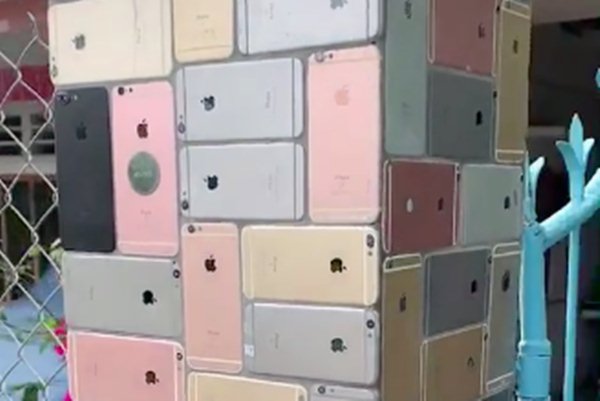 Unfortunately, the original poster of the video has provided no context, and no one knows where exactly this home and its flamboyant iPhone 6 fence are located. The video description is in Vietnamese, and the scenery definitely has a Southeastern-Asia vibe about it, but I can't say for sure.