A dog owner in China ended up in the hospital after his excited husky jumped all the way from the 2nd floor of his house to greet him, landing on his head and breaking his neck.
The 67-year-old man, surnamed Liu, was returning to his house in Yongzhou City, China's Hunan province, on Monday, after visiting some relatives, when something heavy fell from above and landed on the back of his head. Liu was knocked down and rendered unconscious by the impact, and his family immediately called an ambulance. Speaking with Sina News about the incident, Liu recalled that his first thought after waking up in the hospital was that the wall of his house had collapsed on top of him, but he later learned that he had been hit by his pet husky.  Apparently, the 60-pound pooch was so excited to see Liu come home that he jumped from the second floor of he house, landing on top of him.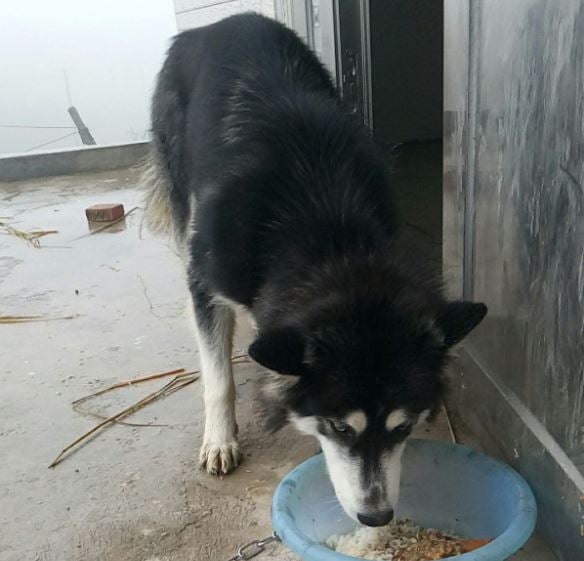 Photo: Sina
"On the sixth day of the New Year, we were returning home together," Liu told Sina News. "Just when we were about to reach the front door, we were suddenly stunned by something falling from the sky."
Liu ended up at the First People's Hospital of Zhangzhou City, where a spine exam revealed that the impact of the dog hitting his head had caused a cervical spine fracture. The 67-year-old will now have to undergo surgery to his spine to fix the damage, but claims that he doesn't blame the dog. Still, to make sure that this sort of accident doesn't happen again, the man's family have chained the dog in the yard.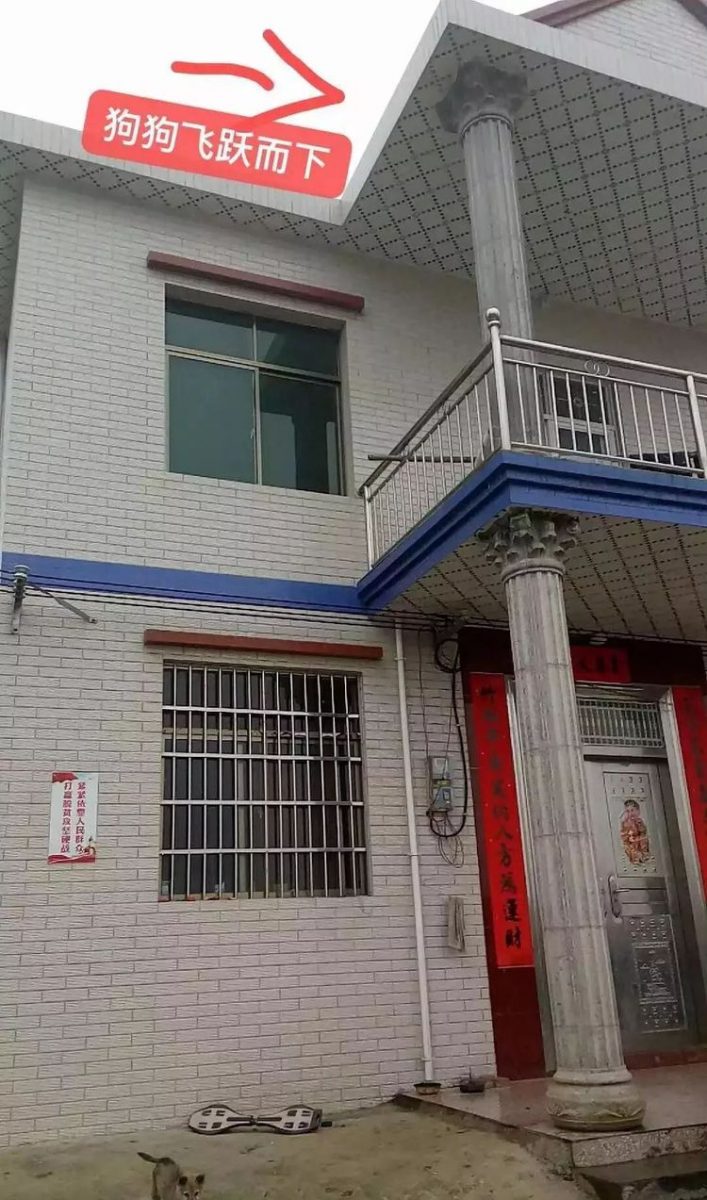 Photo: Sina
The man's daughter told reporters that the whole family was shocked to see the pet husky they had adopted only a few months ago jump for six-seven meters above and land on her father's head.
Oh, and in case you were wondering, the over-excited dog was not injured in the fall.