It is very dry in Kenya's Tsavo East National Park, and the animals there are struggling to find vital water water sources. The bad news is that rain isn't expected to fall again until November, but the good news is that there are people willing to bring water to the animals by the truckload until that happens.
Patrick Kilonzo Mwalua is the founder of Tsavo Volunteers, a group of animal lovers who look after the vulnerable wildlife of Tsavo National Park. Poachers are generally their biggest problem, but these days, the drought is threatening to kill even more animals . The prolonged drought has made water "a very precious commodity", and thirsty animals sometimes have to walk long distances to find the few watering holes that haven't dried up. Due to their scarcity, elephants often fight each other for the right to drink, which leaves the smaller, weaker ones at risk of dying. But Patrick and his team are not about to let that happen.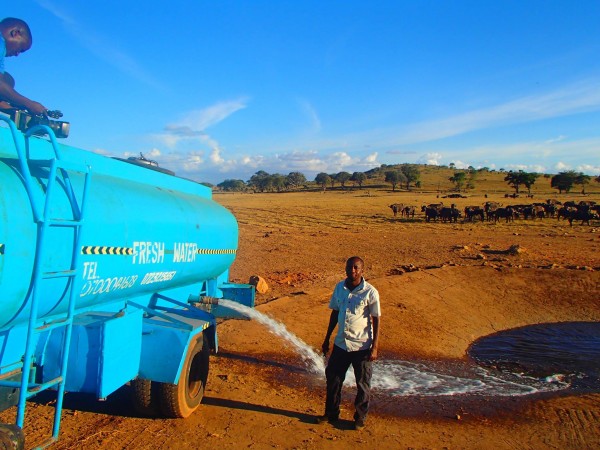 Photo: Patrick Kilonzo Mwalua/Facebook
To compensate for the lack of rain, they have started renting water trucks and delivering 12,000 liters of water to a couple of popular watering holes in Tsavo, at least four times a week. They drive 45 miles and try to fill up the holes with as much water as possible. The thirsty animals sometimes wait for them and crowd the trucks, smelling the water they so desperately need. Patrick says that they appear to understand that he and his team are trying to help, and so far they have never attacked the water trucks.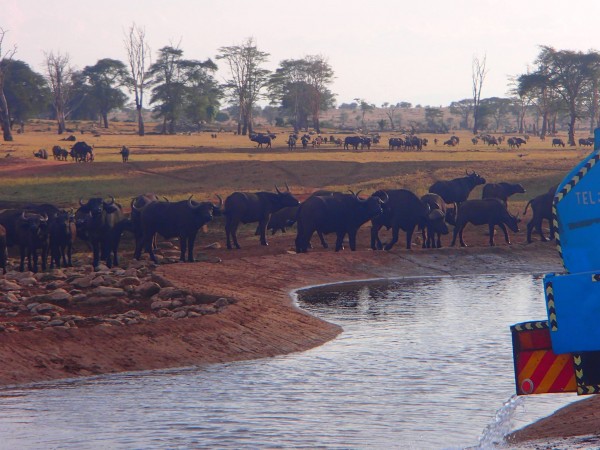 Photo: Patrick Kilonzo Mwalua/Facebook
But renting the water trucks costs money – $250 per run, to be exact, and Patrick Kilonzo Mwalua needs help to continue his mission. He has contacted US-based Cher Callaway, an equally dedicated animal activist, and asked her to spread the word about the dire situation in Tsavo. She set up a crowdfunding campaign on GoFundMe, which recently went viral. The set goal is $150,000, and, over the last five months, 2,569 people have pledged over $111,000 to his cause.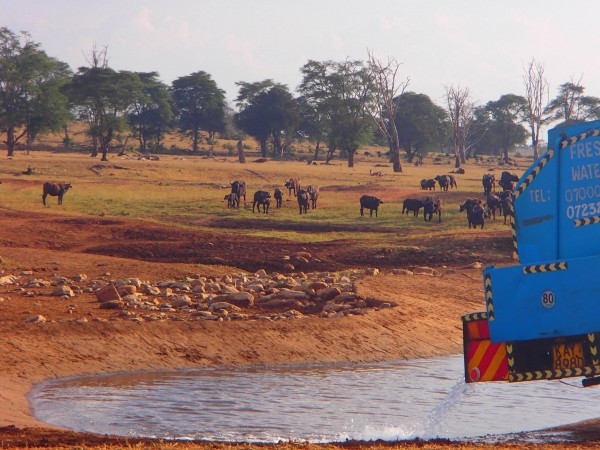 Photo: Patrick Kilonzo Mwalua/Facebook
$150,000 may seem like a lot of money, but the cost of renting dozens of water trucks per week adds up pretty fast, and Patrick says that in order to save the animals, they have to triple their current efforts.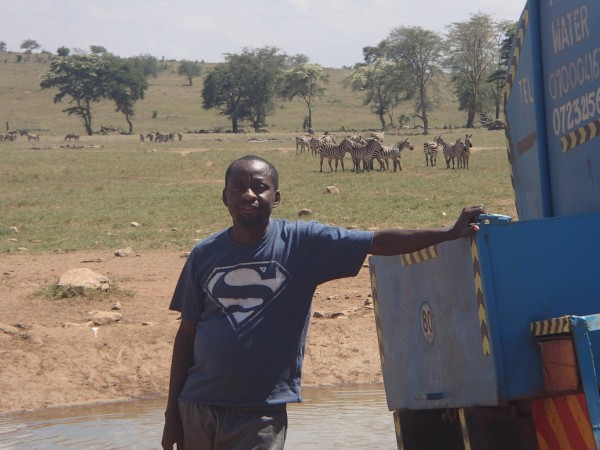 Photo: Patrick Kilonzo Mwalua/Facebook
The Elephant Guardian, as Mwalua has come to be known, recently took to Facebook to describe a water run. "I just got a call that animals don't have water completely and immediately called my driver of the truck to fill the truck with water and within 2 hour time we managed to deliver the water," he wrote. "It was dark and was so [scary] delivering water while the buffaloes surrounding our truck because they got smell of water. They were drinking as we were delivering and I could see dark big giants standing besides us and some coming towards our truck with no fear for we have precious commodity they missed. We need to triple our delivery if possible for now it is very, very dry!! Please, kindly go to our donation link and let us all help this situation out."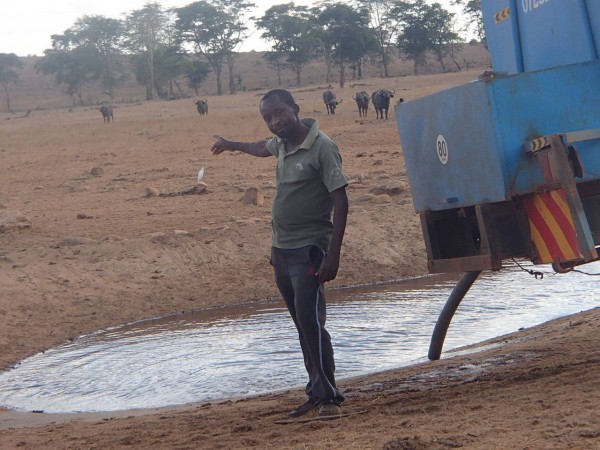 Photo: Patrick Kilonzo Mwalua/Facebook
"This month we should do a lot for animals and have permanent solutions because we are getting more donations," he wrote in a recent post. "Want to thank my team and every donor in making this happen. I will continue delivering water until it rains."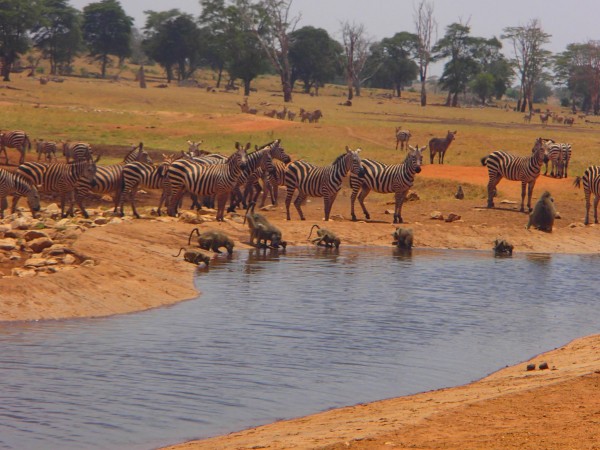 Photo: Patrick Kilonzo Mwalua/Facebook
Patrick says that he and the Tsavo Volunteers are trying to save not just the elephants in Kenya's national park, but antelopes, buffaloes and all the other species that call it home. That's why they need to deliver as much water as they can until the rainy season arrives, in November.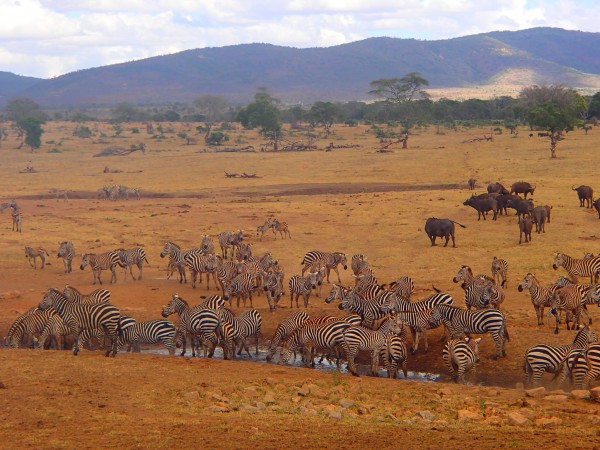 Photo: Patrick Kilonzo Mwalua/Facebook
Check out Patrick's crowdfunding campaign and help out, if you can!
via People.com