Catia Lattouf de Arída has been using her apartment in Mexico City as a hospital and sanctuary for injured and abandoned hummingbirds for the last 11 years.
As pollinating agents, hummingbirds are a very important part of Mexico's ecosystem, but because of the ever-expanding urban landscape, they face all sorts of serious threats. That's where 73-year-old Catia Lattouf de Arída comes in. As a self-taught hummingbird caretaker, she dedicates most of her free time and resources to nursing the tiny birds back to health or at least providing the necessary palliative care to ensure an easy, dignified passing. She has been doing it for over a decade and her home in Mexico City has become known as a hummingbird hospital.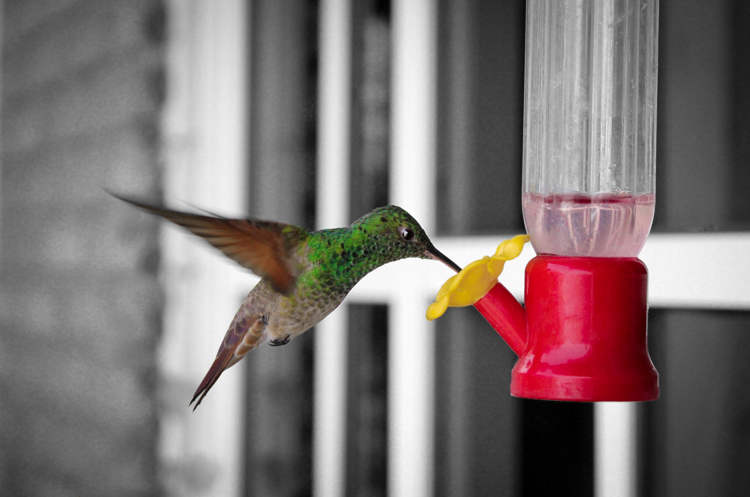 Photo: Aldo Hernandez/Unsplash
Catia's story as a hummingbird nurse began in 2011, at a very difficult moment in her life. She had lost her husband two years prior and she herself was battling colon cancer. She was walking on the street one day when she noticed a distressed hummingbird that had suffered a serious eye injury, most probably inflicted by another bird. The kindhearted woman took it home, but she knew nothing about taking care of a bird, let alone such a tiny one. However, a veterinarian friend encouraged her to look after the hummingbird, and that led to a life dedicated to rescuing hundreds of tiny birds.
"It wrote me a new life," Catia Lattouf recently said about Gucci, the first hummingbird she ever cared for, added that its name was inspired by the brand of the glasses case she kept it in.
Lattouf managed to nurse Gucci back to health, but she claims it was the tiny bird that saved her. She had sold her five high-end boutiques in the city to focus on her battle with cancer and had fallen into a depression, but the hummingbird managed to pull her out of the sadness and loneliness that had taken over her life. And it was only the beginning.
Word of her success spread among Catia's friends, and before long some of them began bringing her injured and abandoned hummingbirds. She never turned them away. Some of them were just babies, while others had physical injuries or had suffered poisoning. She needed to study the birds and their habits in order to better take care of them, and after 11 years of experience, the 73-year-old woman is considered an expert on hummingbirds and she has been invited to speak at several events.
In order to raise awareness of the plight of hummingbirds in Mexico, Catia Lattouf de Arída started posting videos of the patients in her Mexico City apartment on social media sites like TikTok, and many of them went viral. That's when the demand for her nursing services really blew up. She has cared for hundreds of hummingbirds in her 11-year career, but since Amy of this year she has had as many as 50 of them in her apartment at any one time. Together with her collaborator Cecilia Santos, she spends pretty much all her time looking after the tiny birds.
After nursing the birds back to health, Catia releases them in a wooded area on the south side of Mexico City. The ones that are beyond saving are cared for until their last moments and then buried near her building.