Cocker Spaniels are known for having long, beautiful eyelashes, but canine pair Cloe and Nena's lashes are unusually long even for their breed, and they've turned the two pooches into overnight Instagram sensations.
If there was such a thing as a canine beauty influencer, Cocker Spaniel twins Cloe and Nena would most certainly fit the bill perfectly. Not only do they sport luscious eyelashes measuring a whopping 6-cm-long, but they also appear to love getting groomed by their owner, 22-year-old Vittoria Di Castri, including having mascara applied on their lashes to highlight their main features. Some people have a hard time believing the two pooches' eyelashes aren't fake, but Di Castri insists they are all natural.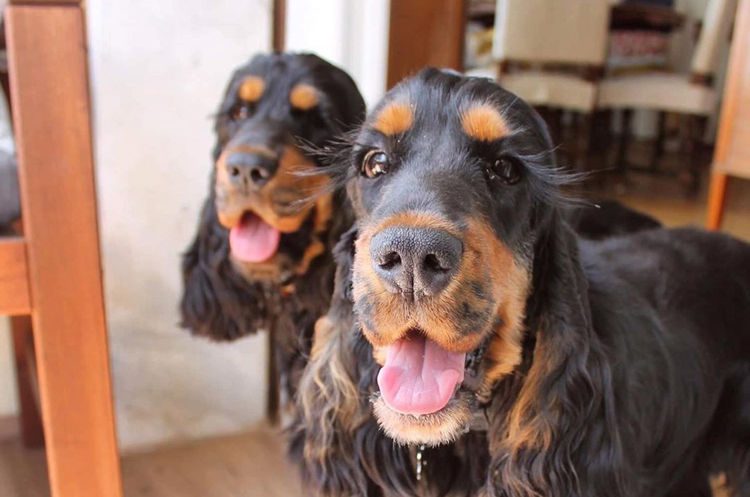 Photo: @cockertwins/Instagram
"Cloe and Nena's eyelashes are 100 per cent natural and often I need to cut them, trim them and even comb them," the 22-year-old Italian told StoryTrender. "I have seen Cloe's growing up to six-centimetres-long. She has had them very long since she was born, while Nena started growing hers when she was around eight-months-old."
View this post on Instagram
While certainly surprising in size, Cloe and Nena's eyelashes aren't even close to setting a record for the world's longest canine lashes – currently standing at 5.35 inches – but their natural affinity for modelling and the way they look into the camera with puppy eyes has made them very popular on photo-sharing sites like Instagram.
View this post on Instagram
View this post on Instagram
View this post on Instagram
View this post on Instagram
View this post on Instagram
View this post on Instagram
Speaking of animals that managed to conquer Instagram with their beauty, here are a few profiles you may want to check out: feline twins Iris and Abyss, the dazzling, blue-eyed Colby, and Russian Blue sisters Xafi and Auri.