Xafi and Auri are two feline sisters taking Instagram with their contrasting neat, silver coats and mesmerizing ocean eyes.
Instagram has no shortage of animal superstars, from the angry-looking Pompous Albert, to Ghost, the singing samoyed, but when it comes to the most beautiful turquoise eyes to get lost in, there's no competing with Xafi and Auri. The so-called "American Type" Russian Blue Cats share the most beautiful eyes you've ever seen, rivaled only by those of fellow Instagram stars Iris and Abyss.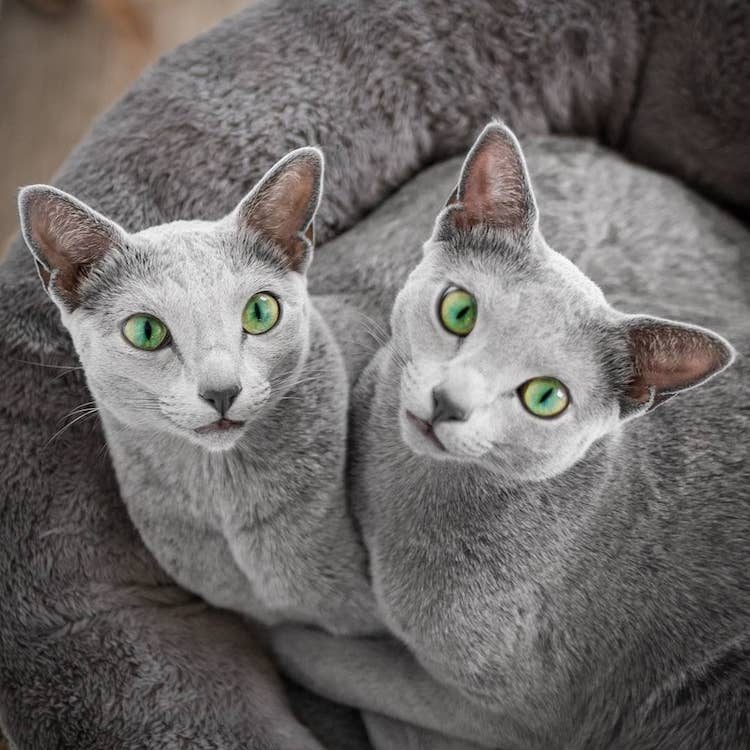 Photo: Xafi and Auri/Instagram
The two feline beauties may look like twins, but they're only sisters by blood. Xafi, short for Xafira, was born in the spring of 2016, with Auri following in the spring of that same year. Telling them apart was easier in the beginning, but as they both matured, telling which was which became harder for their 122,000 Instagram followers. Their owners, a couple based in Reading, England, note that "Auri has a rounder face, wider ears and darker fur," while "Xafi has a more angular face with slightly taller ears".
View this post on Instagram
Despite their different temperaments – Xafi is calmer and Auri is more playful – the two siblings get along very well together, and love posing for photos, as you can tell by the lovely collection of pics on their Instagram account.
View this post on Instagram
View this post on Instagram
View this post on Instagram
View this post on Instagram
View this post on Instagram
View this post on Instagram
View this post on Instagram