A squirrel that was nearly killed eight years ago by an owl when she was just four weeks old, continues to visit the Greenville County, South Carolina family that rescued, raised and later released her into the wild.
In October 2009 the baby squirrel was left severely injured after being attacked by an owl. She would not have survived for very long in the wild, but fortunately, a wildlife rescue group happened to find her. They rescued her, treated her injuries and eventually placed her in the the care of Brantley Harrison and her family, in Greenville County. The Harrisons were no strangers to rescuing and rehabilitating wild animals, but, for some reason, they formed a very unique bond with this squirrel.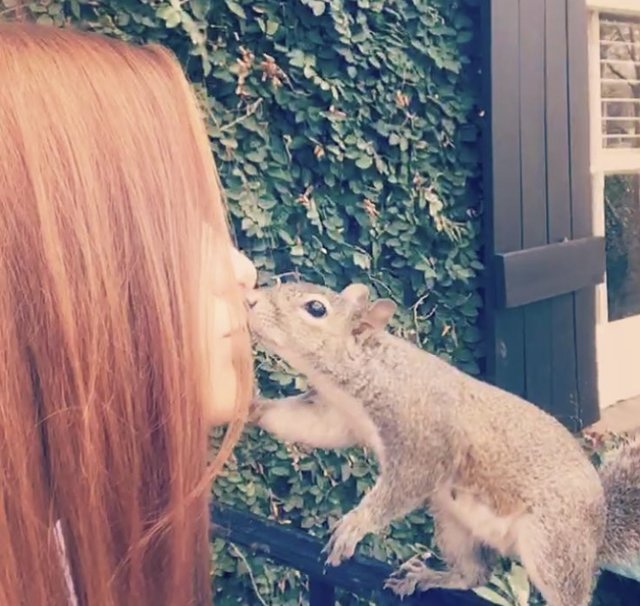 Photo: Brantley Harrison/Instagram
They named her Bella. She wasn't old enough to be released back into the wild before winter arrived, so she stayed in Harrison's care until spring where they raised her alongside three other rescue squirrels called Larry, Moe, and Curly. The four baby squirrels ate fruits, veggies, and nuts, bolstered with formula during their time together in an outdoor release cage.
Harrison said that during Bella's rehabilitation there didn't appear to be anything special about the squirrel. They did not treat her as a pet, and she acted similarly to every previous squirrel they had rehabilitated. At the time, Harrison thought that once they released Bella into the wild, they would never see her again.
In April 2010, Bella and the other squirrels proved adequately rehabilitated, and Harrison decided that they were ready for release. Once the cage opened, the squirrels hurriedly went about their business, and within a week all four squirrels had safely adapted back to the wild.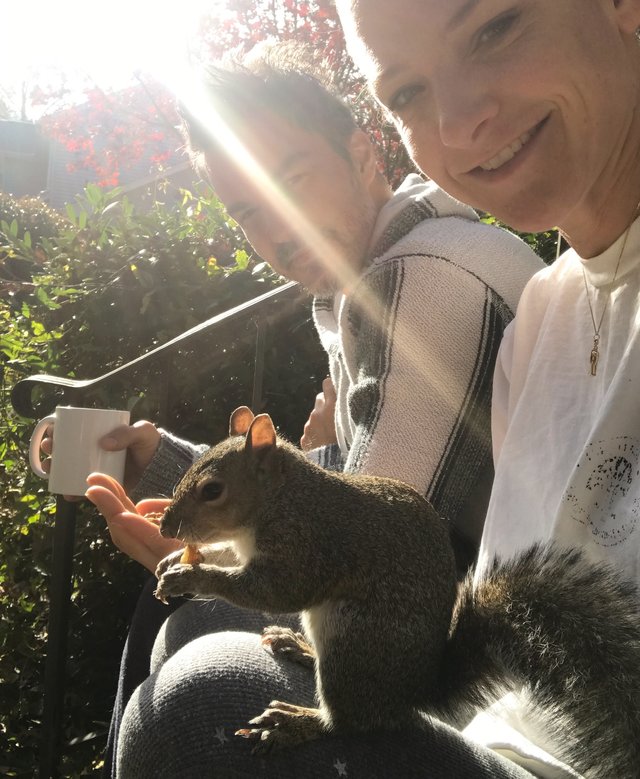 Photo: Brantley Harrison/Instagram
Bella, however, wasn't ready to leave her human family. Within days of being released, she started visiting them, looking for treats. Harrison said that the other squirrels also came back over the first few days, which was normal, but within a week had stopped coming by and had begun to avoid people. Not Bella, however.
"Bella sits right at the front door waiting for someone to notice she has come by for a visit," Harrison told MSN. "She has even resorted to jumping over to the dining room window to peer in for someone to see her."
According to Harrison, Bella does not enjoy being stroked or petted, but she is content to sit on their laps and eat snacks. Harrison's husband John often brings Bella nuts on his way to work in the morning as she is usually waiting by the door for him.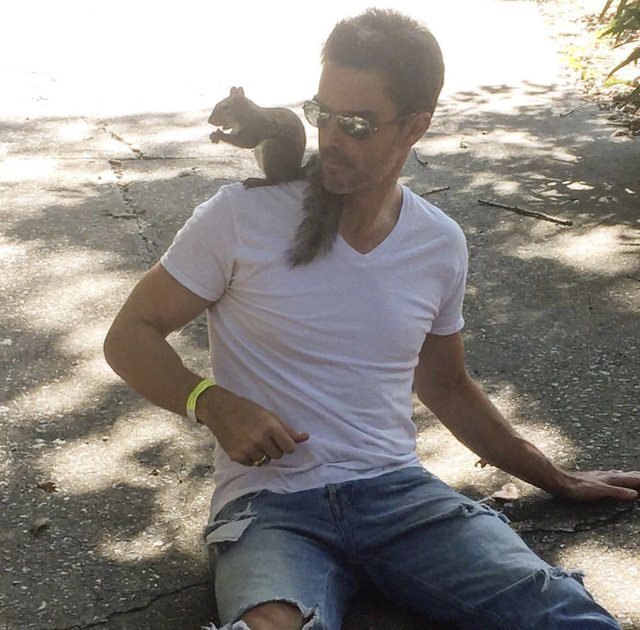 Photo: Brantley Harrison/Instagram
"She comes almost daily for a little loving, treats, and to torment our dog, Cid, through the glass door," Harrison said.
Bella has recently become a social media phenomenon, after being featured by The Dodo.
Harrison says Bella has become a member of her family, and that a few years ago, her human family was able to meet her squirrel family.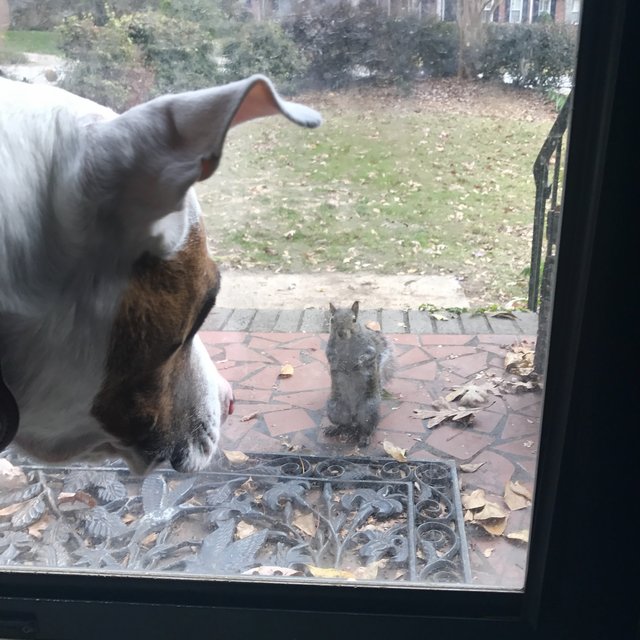 Photo: Brantley Harrison/Instagram
Bella had injured her foot, so the Harrisons caught her again, dosed her with antibiotics, and put her into a rehabilitation cage to heal. She was nearly ready to be re-released when quite unexpectedly she gave birth to three babies. The Harrison family was delighted to help care for the little squirrel family until the babies were ready to be released back into the wild.
"She is a very special squirrel and has always had a large local following," Harrison said, "She has changed the way many of my friends think of squirrels, especially the ones she has met. The kids just love to come over and feed her."
Harrison says that besides being a delight to her family, she believes that Bella has a higher purpose.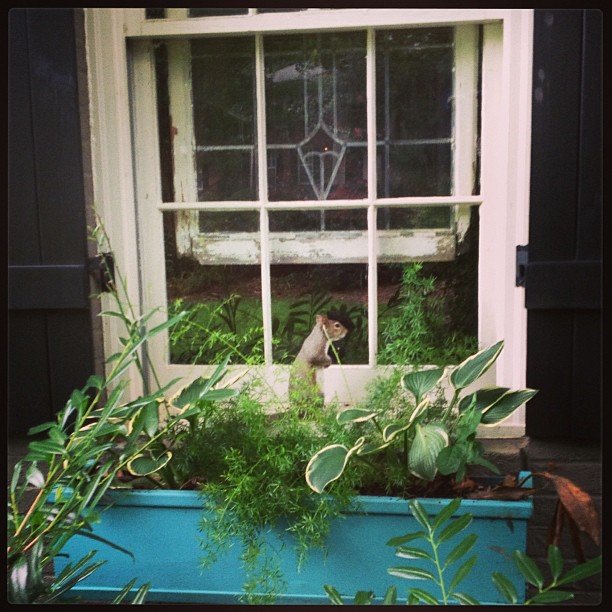 Photo: Brantley Harrison/Instagram
"If Bella can teach at least one person to have compassion for all living things, no matter how big or how small, then we have done what we have set out to."