Taiwan recently banned euthanizing abandoned animals in shelters, a law believed to have been prompted by the shocking suicide of a young veterinarian, in May 2016. 31-year-old Chien Chih-cheng injected herself with euthanasia drugs, after becoming extremely disturbed by the large number of animals she had to put down.
Chien Chih-cheng was the director of of an animal shelter in Taoyuan's Sinwu District. She had chosen to work at the shelter because of her love for animals, and her colleagues remember that she "often worked overtime, rarely took a proper lunch break, and sacrificed her holidays to give the dogs more attention and make their lives better." After graduating from one of Taiwan's top university with the highest score in a civil service examination, Chien could have opted for a number of desk jobs, but she chose to dedicate her life to helping abandoned animals and getting them adopted by new families. But her job also required her to euthanize the animals that didn't get adopted after a certain period of time, and this took a heavy toll on the young animal lover, especially after animal rights activists accused her of killing hundreds of abandoned dogs.
"Some animal welfare activists have unleashed relentless attacks on the Sinwu shelter and Chien was a target of those attacks," Taoyuan City Councilor Wang Hao-yu wrote on Facebook last year. "She was even described as a 'butcher.' For a young woman who chose to work at the shelter because of her love for animals and whose duties involved euthanizing stray animals every day, those abuses were like stabs to the heart."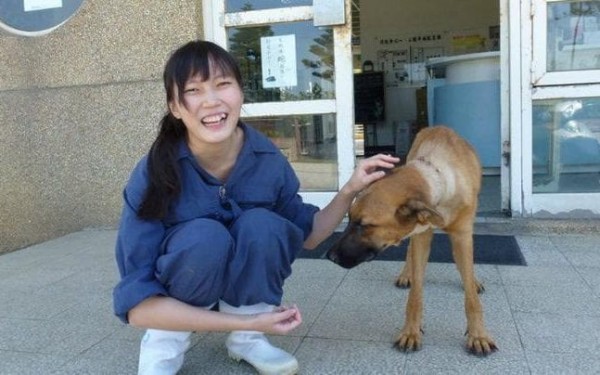 Photo: Sina Weibo
Indeed,  after it was revealed she had put down 700 dogs in two years, Chien Chih-cheng became known as the "beautiful slaughterer". It didn't matter that she hated having to put down innocent animals, or that the rate of pet abandonment was so high in Taiwan that shelters were becoming overcrowded, people saw Chien and others like her as evil killer, and attacked her relentlessly.
In May of last year, the pressure of having to put down so many dogs, and the constant harassment became too hard to bare for   the young shelter director, and she took her own life, by injecting herself with the same drugs used to euthanize the animals.  "I hope my departure will let all of you know stray animals are also life," a note she left behind read. "I hope the government knows the importance of controlling the source [of the problem]… Please value life."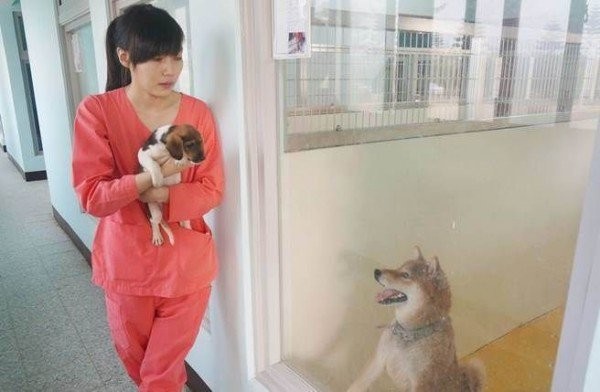 Photo: Singapore STOMP
News of her euthanasia shocked Taiwan to its core, and the general opinion about abandoned animals started to change. Newspapers accused the Government of "murdering" Chien Chih-cheng by failing to come up with effective ways to fight pet abandonment and prevent stray dogs from reproducing. High-level bureaucrats were accused of trying to convince the public that Chien wasn't strong enough to handle the pressure of her workplace, as if they could ever understand what she felt after having to put down hundreds of scared dogs. But ultimately, people realized that the entire Taiwanese society needed to take responsibility for her tragic death, after contributing to the problem of pet abandonment or just doing nothing to fix it.
"We are frequently scolded. Some people say we'll go to hell. They say we love to kill and are cruel," Kao Yu-jie, one of Chien's co-workers, said after her death. "But people still abandon their dogs. You hear all kinds of reasons: their dog is too mean, or not mean enough, barks too much, or doesn't bark enough."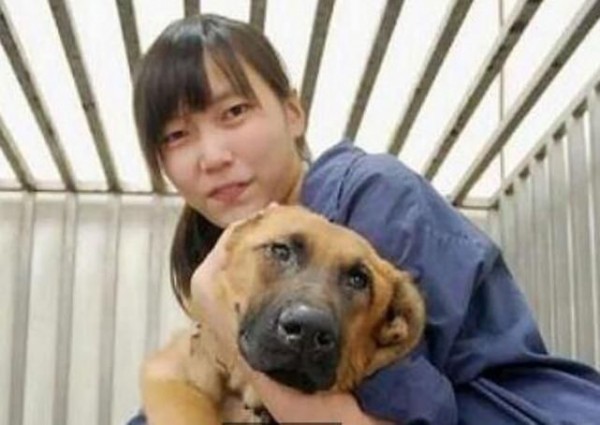 Photo: Sina Weibo
Everyone understood that it was this kind of attitude from pet owners that contributed to the problem that ultimately claimed Chien Chih-cheng's death, so authorities decided to do something about it. A "no-euthanasia" law has been in the works in Taiwan for months, and on February 4, 2017, it was finally enforced. It has become illegal to euthanize abandoned animals, but as veterinarian Kung Chien-chia said last year "zero euthanasia is a false policy if there are no supportive measures to reduce pet abandonment rates to zero. Shelters have limited spaces, personnel and resources, but the number of admitted animals will keep increasing." Taking this into consideration, Government will invest 190 million Taiwan dollars ($5.8 million) in increasing shelter capacity and supplementing the number of inspectors. The new law also requires pet owners who wish to abandon animals at a shelter to pay a fee of $125.
Authorities have claimed that the new law has nothing to do with Chien Chih-cheng heartbreaking story, which was simply a human tragedy, but there are many who say that her euthanasia did in fact set in motion a chain of events that led to the adoption of the new law.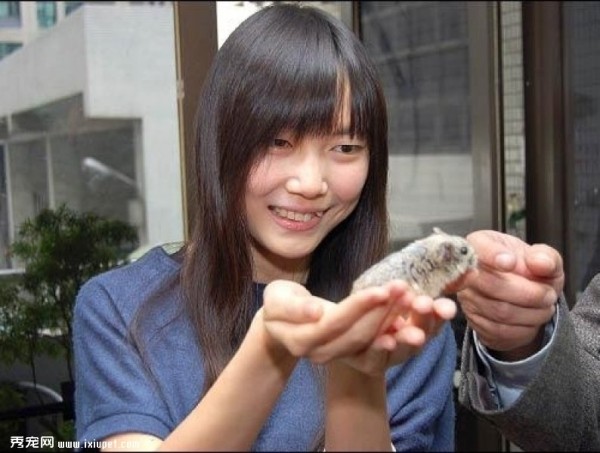 Photo: Sina Weibo
Sources: BBC, The Washington Post, Taipei Times