Most people may think they're barking mad, but that's not stopping dramatic duo Alex Bailey and Krõõt Juurak from putting on theatrical shows aimed exclusively at pets.
Actors Alex Bailey and Krõõt Juurak use their own research as well as consultations with pet psychologists to put together artistic performances for their animal audience. They usually travel to a pet's home and try to connect with it by using various techniques, including "non-human voice and body languages". While their performances are not always interactive, the two admit that some animals, especially young ones, join them during their act. So far they have performed more than 80 times at the homes of pets in Zürich, Erlangen, Berlin and Vienna, and are currently promoting their unique services in Bristol, England, in the hopes of gaining new fans.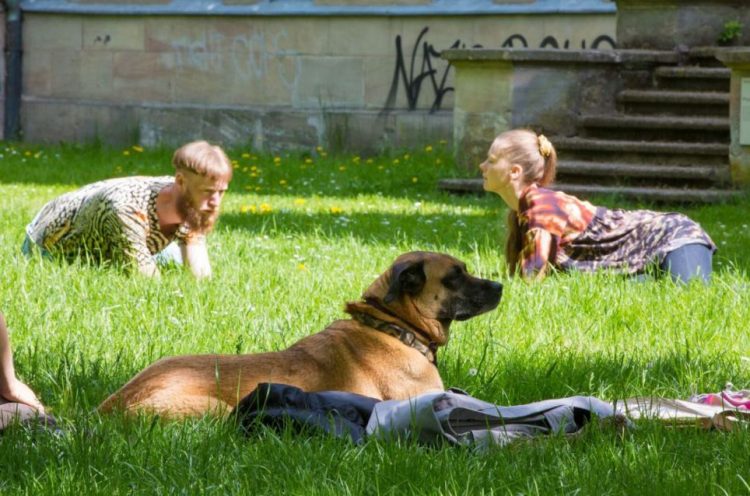 Photo: Performances for Pets
The Performances for Pets art project dates back to 2014, when the two actors decided it would be a good idea to explore animals' tastes and humor. but their act is also meant as a sort of payback for the entertainment provided by pets working from home, which most of usually take for granted. Although these unusual performances are tailored with animals in mind, human owners and their friends are invited to join and view the performance though the eyes of the pet.
"So much of their body language informs our performance and some of their responses involve direct interaction, like being licked or sniffed," Krõõt Juurak told BBC. "Cats always leave the room at first but they always come back, they are the most ardent of observers."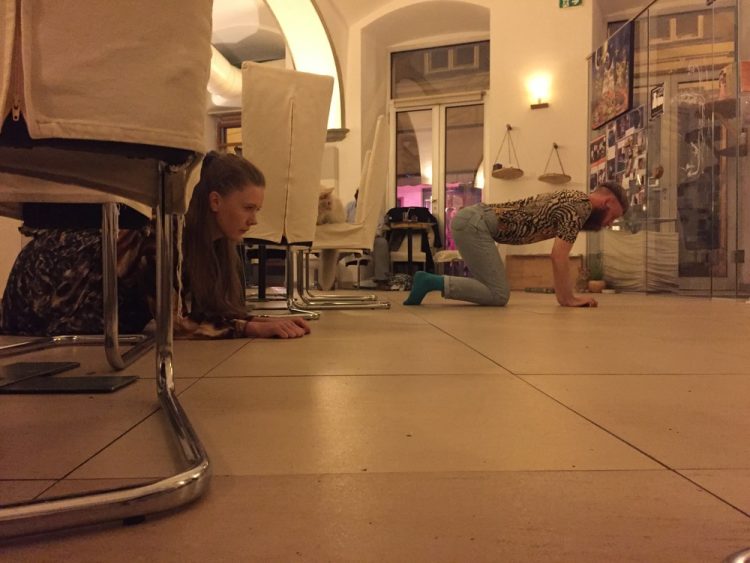 Photo: Performances for Pets
As you can probably imagine, this sort of theatrical performances don't always go according to plan, but Bailey and Juurak try to make the best of it. Like this one time when they got some amorous attention from a poodle while performing on the floor. Alex Bailey said it was "somewhat inconvenient", but added that "when researching this behaviour we subsequently discovered that it wasn't connected to anything remotely sexual but resulted from a mixture of confusion and excitement. Really it was a compliment, a form of dog standing ovation."