S Legend, a red and white Koi Carp bred in Japan became the most expensive live fish ever sold, after fetching a mind-blowing price of 203 million yen ($1.8 million), more than $1.3 million more than the previous record.
The 101cm-long Koi Carp from the highly-regarded Kohaku variety was bought by a collector from Japan after a fierce bidding war  at the Saki Fish farm in the Japanese city of Hiroshima. The female carp won first prize at the prestigious All Japan Koi Show last year, and is expected to bag her second title this year, which greatly increased collectors' interest. Fans and collectors of Koi carp are now expected to travel from all over the world to catch a glimpse of the most expensive fish ever sold.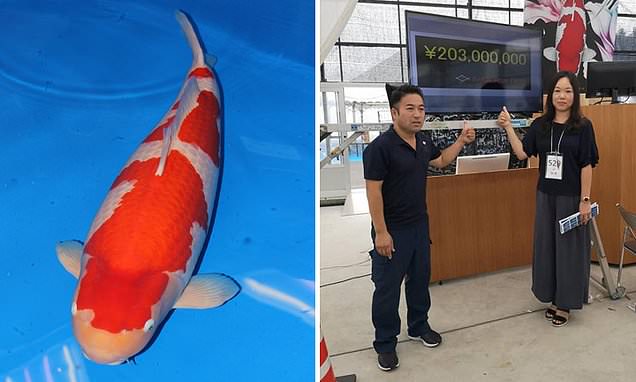 Photo: Sakai Koi Farm
"This is a record price paid for a single Koi Carp," British Koi expert, Tim Waddington, told Daily Mail. "At 101cm it is very large and from the favoured Kohaku variety. People in the Koi carp world are excited by the sale as it is an incredible price for a single fish. The previous best price was around £400,000 ($500,000). It really is a crazy world."
Not much is known about the buyer, other than she is called Yingying and is from Taiwan. Oh and she's obviously incredibly wealthy and a big fan of Koi fish. Ms. Yingying  will now be able to breed the award-winning fish, which can produce up to 500,000 eggs, of which only up to 5,000 will be of the right quality to sell. S Legend is also expected to compete in shows for at least another two years.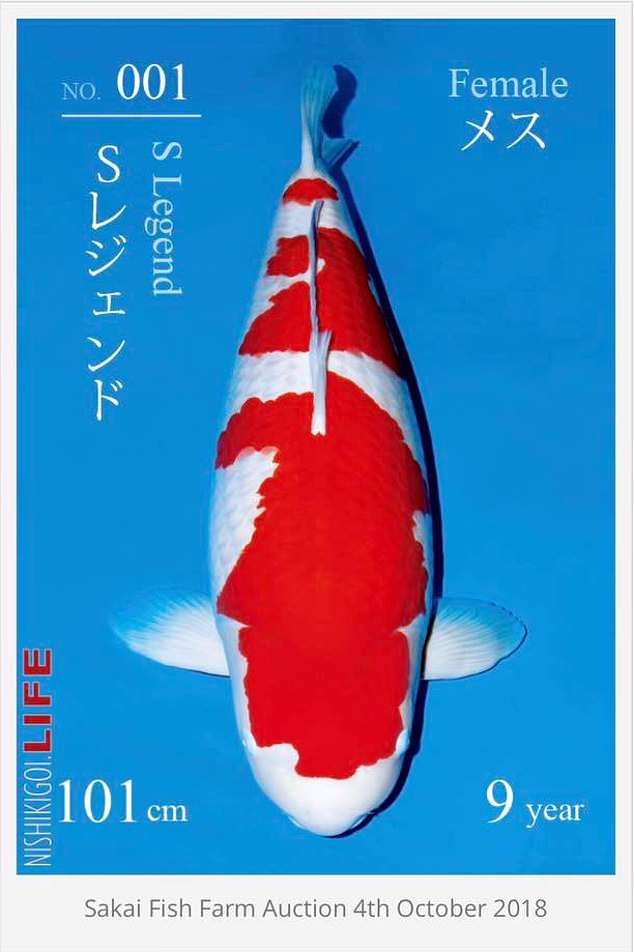 Photo: Sakai Koi Farm
Koi carp come in over a dozen varieties, of which Kohaku is by far the most popular and most valuable.  It is said that koi breeders may experiment with rearing other varieties but in the end everyone always comes back to Kohaku. This variety is a white-skinned with large red markings on the top. To be considered perfect, the white of a Kohaku Koi must be free of any discolouration or yellowing.
Japan remains the world's largest producer of Koi carp, with 90% of production aimed export. In 2016, Koi carp exports generated over $35 million in revenue.
Interestingly, Japan also holds the world record for most expensive dead fish ever sold, a 222-kilogram bluefin tuna auctioned off for 155 million yen ($1.4 million).